Is It Worth Paying For a Yale Education?
Men who graduate elite universities earn an additional $107,000 lifetime. It costs $234,440 to get a Yale degree.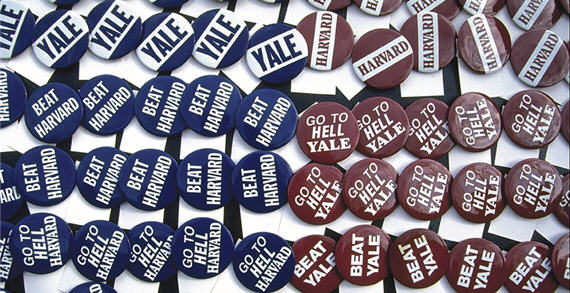 The Atlantic's Jordan Weissmann answers the question "Does It Matter Where You Go to College?" in the affirmative. He cites a series of academic studies showing that the eliteness of the college one graduates significantly impacts one's earnings.
In 2000, a Department of Education report found that, overall, the quality of a college decided 2-to-3 percent of earnings among men and 4-to-6 percent in women — making it less important than how they actually performed in class. But in some cases, the effect was much larger. Men who went to an institution that was one standard deviation better on its quality measures saw their salaries jump 8.1 percent. For women, the boost was 17.4 percent. The report's author calculated that for males, the increase could translate to an extra $107,000 over the course of a lifetime. For females, it might mean an extra $173,000. To put that in context, people who go to college make somewhere between $412,000 and $570,000 more on average than those who don't, according to various estimates.
The bold text is mine, highlighting the key takeaway. The problem, of course, is that elite colleges cost a hell of a lot more than those a standard deviation down the totem pole. It costs $58,600 a year to attend Yale, although there is generous financial aid for those in need. That's $234,400 over the course of four years.  An in-state student can go to the University of Connecticut for $22,622 a year, or $90,488 for the four years.  That's a savings of $143,912–which is more than the lifetime increase in earnings for males and only somewhat less than the gain for females.
Wouldn't students be better off putting the savings in an index fund?
Now, whatever the broad data for graduates across the board show, it's almost certainly worth going to elite schools if your goal is to work in certain fields. If you want to teach at a major university, it's almost impossible to do so without a doctorate from an elite institution. Similarly, if you want to write for the New York Times or The Atlantic, especially in your 20s. Or get your foot in the door at a think tank. There are any number of "creative class" jobs where those doing the hiring mainly went to great schools and where those who didn't do so themselves start with two strikes against them.
There are exceptions in all those fields, of course. But it typically requires a circuitous path. The Times isn't going to hire some kid right out of Podunk State unless they've managed to land a Pulitzer or something; they hire kids right out of Harvard every year. So the Podunk State kid will have to get a job at some regional paper and, well, win a Pulitzer or something.
Of course, one can question whether it's worth taking on a quarter million in debt for a shot at a low paying job in a dying industry.