Is Rand Paul Going to Object to Electors?
The junior Senator from Kentucky is drawing a lot of attention to himself on "fraud."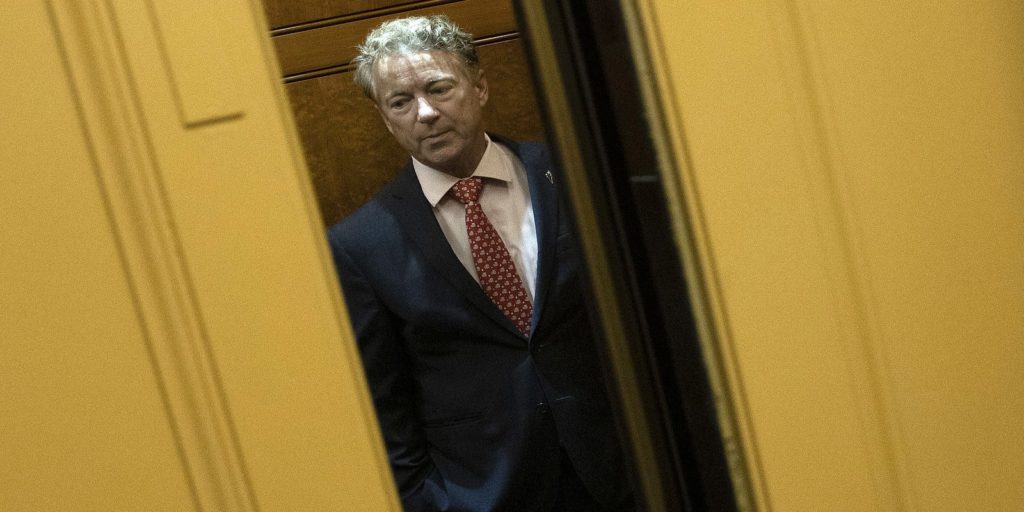 As I noted over the weekend, the next and final real chance for any kind of objection to be levied against the electoral vote is in the Congress when the electoral votes are read on January 6th. For such an objection to lead to a debate and vote in each chamber, it requires a written objection from a member of the House and the Senate. While members of the House have objected to specific slates of electors in the past, they have not had a partner in the Senate that then triggered two hours of debate and a vote on said slate.
Representative Mo Brooks of Alabama has already signaled his intent to object to perhaps multiple slates of electors. Senate Majority Leader Mitch McConnell has asked that the GOP caucus in the Senate refrain from joining in.
Via Politico: McConnell warns Senate Republicans against challenging election results.
McConnell told his caucus that challenging the results would force Republicans to take a "terrible vote" because they would need to vote it down and appear against President Donald Trump. Senate Majority Whip John Thune (R-S.D.) and Sen. Roy Blunt (R-Mo.) also echoed McConnell's remarks.
There are two candidates for a Brooks ally in the Senate. One is Senator-elect Tommy Tuberville, also from Alabama, who will be sworn in before the EVs are counted. Tuberville ran on a sufficiently trumpist/populist platform and appears largely unaware of the way governing and the Senate works that it would not shock me if he joined in. I suspect the move would garner him significant kudos from supporters in his home state.
The other possibility is McConnell's fellow Kentuckian, Rand Paul. Paul has been on a bit of tear this week proclaiming the election was "stolen." If Paul is a man of his convictions (yes, that seems unlikely) I suppose he has no choice but to object.
Here he is at a Senate hearing this week:
And on Fox and Friends:
All of this is baseless, but yet he persists.
My guess is that he will weasel out of a formal objection, citing the unfair futility of it all, or some such.