The Next Attempt to Subvert
January 6th, when the electoral votes are counted.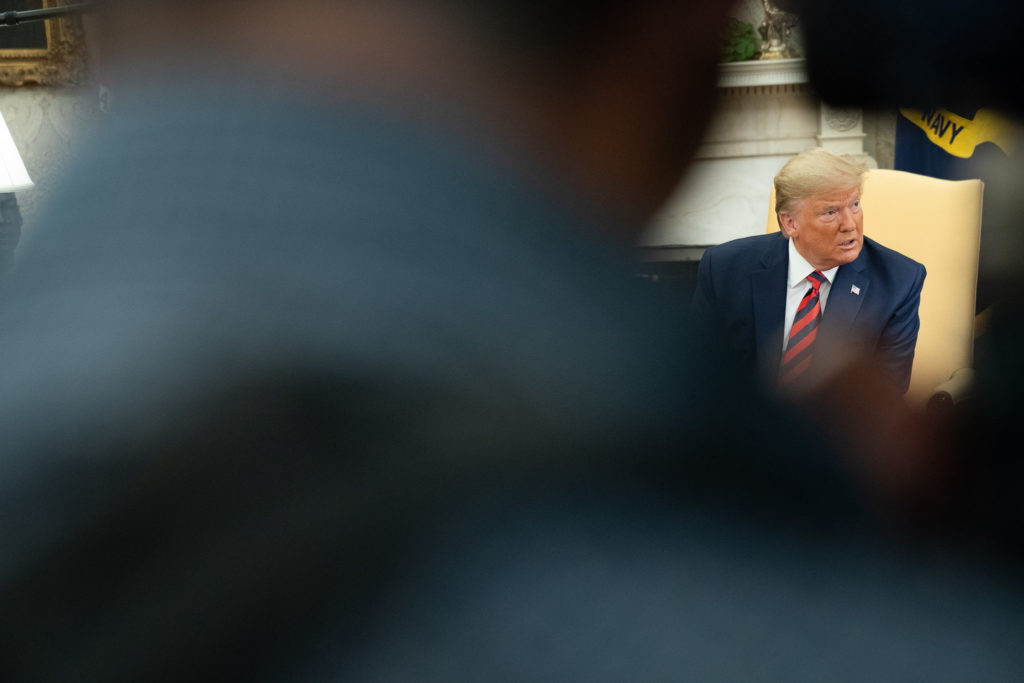 Tomorrow the electors will assemble in their respective state capitals to cast their votes. Barring some minor acts of unfaithfulness, the tally will be 306 for Biden and 232 for Trump reflecting the popular vote of the 50 states and the District of Columbia. Team Trump's attempt to subvert this constitutional process in court will have failed.
Now, it will not surprise me if some lawsuits are filed to try and stop those electoral votes from making it to Congress, but I can only foresee this because Trump's legal team is willing to file comedically horrific suits.
Indeed, this morning Trump indicated more suits were coming. Via Fox News: Trump tells 'Fox & Friends' election challenges 'not over' ahead of Electoral College vote.
Still, the next place for another attempt to subvert American democracy will be on the floor of the Congress.
The NYT reports: Trump Allies Eye Long-Shot Election Reversal in Congress, Testing Pence.
The effort is being led by Representative Mo Brooks, Republican of Alabama, a backbench conservative. Along with a group of allies in the House, he is eyeing challenges to the election results in five different states — Arizona, Pennsylvania, Nevada, Georgia and Wisconsin — where they claim varying degrees of fraud or illegal voting took place, despite certification by the voting authorities and no evidence of widespread impropriety.

[…]

Under rules laid out in the Constitution and the Electoral Count Act of 1887, their challenges must be submitted in writing with a senator's signature also affixed. No Republican senator has yet stepped forward to say he or she will back such an effort, though a handful of reliable allies of Mr. Trump, including Senators Ron Johnson of Wisconsin and Rand Paul of Kentucky, have signaled they would be open to doing so.

[…]

Even if a senator did agree, constitutional scholars say the process is intended to be an arduous one. Once an objection is heard from a member of each house of Congress, senators and representatives will retreat to their chambers on opposite sides of the Capitol for a two-hour debate and then a vote on whether to disqualify a state's votes. Both the Democratic-controlled House and Republican-controlled Senate would have to agree to toss out a state's electoral votes — something that has not happened since the 19th century.
This process is doomed to failure because there is no way a Democrat-controlled House is going to support such a motion. I am not even sure the Senate would, as I can't see Romney or Murkowski voting to support, and keep in mind the Reps will be down two seats due to pending elections in Georgia.
Indeed, the piece notes several dissenters on the GOP side:
Several Senate Republicans — including Patrick J. Toomey of Pennsylvania, Susan Collins of Maine, Lisa Murkowski of Alaska and Mitt Romney of Utah — have forcefully rejected the idea of overturning the results, and their votes would be enough for Mr. Biden to prevail with the support of Democrats.
The question is: are Trump allies willing to engage in a symbolic act in support of this (and risk annoying their colleagues) or will they concede to the futility of it all?
Prior to this week, and the spectacle of the majority of the House caucus signing onto the Texas suit in a blatant rejection of democracy, I would not have expected a challenge to make to a debate. Now, however, I could see Trumpists forcing multiple votes just for the symbolism of it all.
Heck, I could see challenges for each state in question, leading to hours and hours of wasted time as each chamber "debates" frivolous claims of fraud all to the further detriment of our democracy.