It isn't a Dirty Trick to Vote in an Open Primary
The plurality of New Hampshire voters are unaffiliated. Should they all stay at home?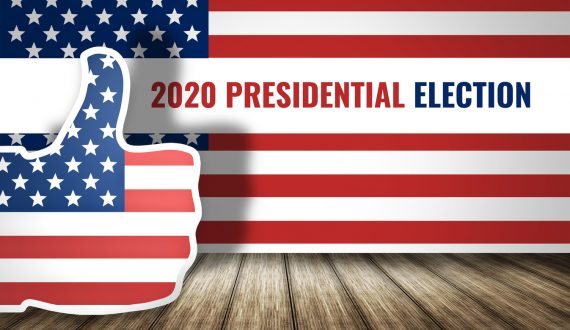 While I understand where my co-blogger, James Joyner, is coming from in regards to his tweet and then post about Bill Kristol's efforts to get anti-Trump Republicans to vote for in the New Hampshire primary, I think the notion that it could, in any way, could be classified as a dirty trick is simply incorrect.
New Hampshire has a semi-open primary. While voters can register as a Democrat or a Republican, which locks them into the respective primary, voters can also choose to be unaffiliated, meaning they can choose either party on primary day.
Making the decision to vote in the R or D process (or even actively encouraging certain types of voters to do so) is not a dirty trick. It is partaking of the prevailing rules.
This is especially true in New Hampshire wherein 42% of the population register as "undeclared." All this means, as a practical matter, is that that 42% makes their partisan choice on election day by requesting a D or R ballot, rather than declaring that intention by the October 25th deadline.
As such, I really disagree with James here:
As to my first point, to the extent a party primary is supposed to be an expression of the preferences of that party's nominating electorate, there's something less-than-savory about encouraging independents, much less adherents of the other major party, to vote there.
I think this notion, and some of the back and forth in the comments in his post, represents an over-romanticized notion of what party and party membership means, especially in the context of using primaries to choose candidates.
We do not have party membership in the country in any meaningful sense. Indeed, the closest thing to it is voting in a primary (either via registration in a closed primary state or by choosing to vote in a given primary in an open primary state. But even that is just a choice on a given day. One's general election vote is not dictated by one's primary preferences.
Primaries give citizens a way to affect who gets elected. While I get that there is some psychic reward for voting for one's team, there is plenty of room for strategic choices. If one is an independent in New Hampshire, why vote in the GOP primary? Trump is going to be the nominee. So, why not vote for the Democrat one most prefers?
In the 2018 Alabama Senate Special Election, I voted in the Republican primary (Alabama has open primaries). I specifically did so to vote against Roy Moore (as I was pretty convinced, not unreasonably) that the winner of the GOP primary would win the seat. I vote for Jones in the general.
I don't see those choices as unethical. I see them using the options I have as a citizen to try, in my small way, to effect who will take office.
Ultimately, I get that one can vote for a Democratic candidate and not be a Democrat in one's heart (whatever that ultimately means to a given person). But, as I have long argued about being an "independent" in one's heart, the vote is what is counted.
To me, the vote cast and the preference it conveys at the moment of voting is far more important that what one feels one's partisan identity really is. (Empirically, there is no way around it, in fact).
So, what Kristol is basically saying is that the partisan divide at the moment is really not purely R v. D, but it is Trump v. Not Trump. And, so, encouraging erstwhile Republicans to vote for a D they could stomach in November is smart, given that the process allows it in most states.
So, James is right: this move by Kristol can be spun as "NeverTrumpers are really Democrats" but while those NeverTrumpers may never be Democrats in their hearts, they really only have one viable place to cast their vote, and that is for whomever the Democrat nominates if their main goal is to oust Trump from office.
For that matter, actual Republicans in the 2016 primaries could not effectively coordinate voters to counter Trump's nomination. As such, I find it very hard to believe (and history bears this out) that it is really hard to organize people who traditionally do not vote for party X to show up and have any serious influence on party X's primary.
The only way to have candidate selection limited to true partisans is to have real party membership (likely paid membership). And, from there, limiting candidate selection to those true partisans.
The reality is, romance about democratized parties aside, what we have in the US is a multi-step process for selecting the president that starts with the primaries and then moves on to the general election for electors, who eventually cast actual votes for the president. And because of the rules in various states, some voters who adhere with one party will cross lines and vote in the opposite party's primary (especially when one party has a competitive nomination and the other party doesn't).
This is nothing wrong with this. It is legal and is a legitimate choice.
It is also unlikely to influence outcomes in any real way. It is hard enough to mobilize partisans (see our turnout rates), let alone trying to mobilize adherents to the opposite party to get off their sofas and go vote.