It's Not Just about Border Security
There is a general anti-immigrant current in this administration.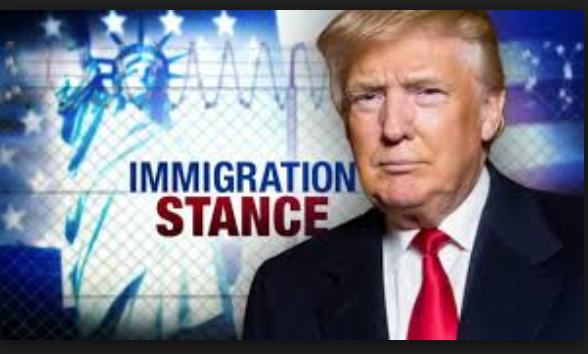 Two stories that underscore that this administration is not just worried about the MS-13 hordes.
First, via NPR:  White House Launches Effort To Take Citizenship From Those Who Lied To Get It
To understand what that means and to put it in context, we're joined by Mae Ngai. She's a professor of history at Columbia University.

[…]

CHANG: Is what the Trump administration doing here new? I mean, is there historical precedent for devoting resources like this to trying to detect citizenship fraud?

NGAI: The last time the federal government tried to denaturalize citizens was during the McCarthy period. And they went after people who they were accusing of being Communists who were naturalized citizens. And they took away their citizenship and deported them. It wasn't that many people because, actually, it's not that easy to do. But that was the last time that there was a concerted effort. So it's been…

CHANG: Wow.

NGAI: …Almost 75 years…

CHANG: Wow.

NGAI: …Since the government has tried to do it. And I think most people would say that the Red Scare, or the McCarthy period, was not the nation's proudest moment.
Second, via the AP:  AP NewsBreak: US Army quietly discharging immigrant recruits
Some immigrant U.S. Army reservists and recruits who enlisted in the military with a promised path to citizenship are being abruptly discharged, the Associated Press has learned.

The AP was unable to quantify how many men and women who enlisted through the special recruitment program have been booted from the Army, but immigration attorneys say they know of more than 40 who have been discharged or whose status has become questionable, jeopardizing their futures.

[…]

Some of the service members say they were not told why they were being discharged. Others who pressed for answers said the Army informed them they'd been labeled as security risks because they have relatives abroad or because the Defense Department had not completed background checks on them.

Spokespeople for the Pentagon and the Army said that, due to the pending litigation, they were unable to explain the discharges or respond to questions about whether there have been policy changes in any of the military branches.
I would recommend reading both pieces in full.
The xenophobia is strong in this administration–and a lot of people are suffering as a result.