It's the Taxes (Above all Else)
Unseriousness and lack of conservatism from Paul Ryan.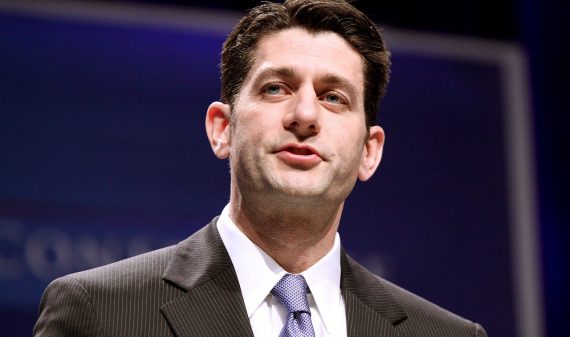 Paul Ryan on Fox News Sunday this weekend:
WALLACE: OK, but let's assume it doesn't. The question is, what's more important to Romney? Would he scale back on the 20 percent tax cut for the wealthy? Would he scale back and say, OK, you know, we're going to have to raise taxes for the middle class?
I guess the question is what's most important to him in his tax reform plan?
RYAN: Keeping tax rates down. By lowering tax rates, people keep more of the next dollar that they earn. That matters. That is incentives. That's pro-growth policy. That creates 7 million jobs. And what should go first…
WALLACE: So that's more important than…
RYAN: That's more important than anything. And more importantly, it's not what deductions are in the tax code but it's who gets them.
Now, this answer should not be surprising, and I understand why it is appealing.  However, it is another example of profound unseriousness about government and, dare I say it, it is not a conservative idea at all.
First, I understand the appeal because most people, myself included, find a fundamental appeal in the notion that people should keep what they earn and also find the bromide that tends to go along with such conversations, that individuals know better than the government how to spend their money, to have a visceral appeal.   The problem, of course, is that there has to be some level of taxation to have a government, even the most minimal thereof.  As such, we all are going to have to part with some of what we earn as the price for living in a society (indeed, our ability to earn money and retain property disappears without government, so there is an important synergy between me giving up some of what I earn in exchange for a stable environment in which to earn it).  Further it has to be acknowledged that sometimes collective spending is more efficient than the sum of individual spending (and unassailable example would be national defense).   All of this simply points to the fact that taxes are requisite for society, although it certainly does not tell us what the appropriate level of taxation should be.   Still, given the reality of taxes, it might be useful to speak about them as the necessity that they are, rather than always making them sound like theft.
Second, the focus on cutting taxes is indicative of a lack of seriousness about governing.  We have policies in place that cost money, and the reason we are in debt is because we are spending more on those policies than we are bringing in.  As such, hard and real choices have to be made and one cannot promise all the pleasure and none of the pain.   Further, it runs counter to our experience of the last decade.  Cutting taxes did not magically create growth.  A serious person, something that some have alleged to be true of both Romney and Ryan, requires acquiescence to basic facts.
Third, this is not what I would consider a conservative approach, which should be marked by a realistic and responsible approach to finances.  This means taking seriously debts, deficits, and policy obligations while recognizing that a move to a sustainable future will require taxes and spending cuts.  There was a time that I thought "conservative" meant responsible and acknowledgement of reality, even when reality wasn't pleasant. Perhaps it was never thus, but it is rather difficult to argue that it is the case at the moment.
To promise tax cuts as the sine qua non of policy is to promise an obese person that they can have some more cake and candy and that, don't worry, the weight will come off somehow.  Because it will, that's why.
h/t:  Greg Sargent