It's Time to Reopen Schools Everywhere
The evidence is too clear to ignore at this point.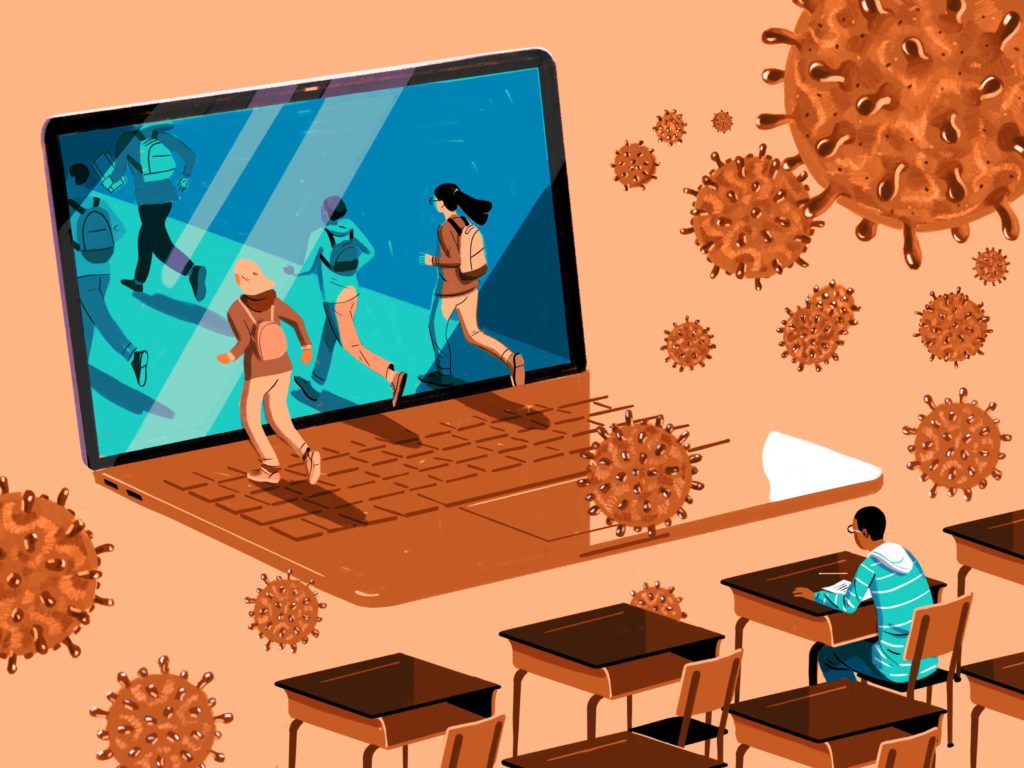 So says Kevin Drum, and I agree with him.
He points to the latest test case, the state of Florida, which went back to full in-resident classes in August without the schools becoming COVID super-spreaders. Which is exactly what's happened everywhere that it's been tried with reasonable precautions. Says Kevin,
I'm not sure how much more evidence we need. Both academic research and real-world experience now says the same thing: schools can be reopened with minimal risk and without massive mitigation efforts. Three-foot spacing, masks, and regular testing seem to be enough.

A few exceptions need to be made for teachers and staff who are at high risk and haven't yet been vaccinated, but otherwise there's little reason for teachers unions or anyone else to object to reopening schools. It's time to get kids back in real classrooms, where they belong.
The local schools in Fairfax County, Virginia, which my two daughters and my youngest stepdaughter attend, were supposed to open on a staggered basis in September but kicked the can down the road multiple times—once two days before classes were to resume. My daughters, both in elementary school, finally started back two days a week Tuesday. My stepdaughter, a high school senior who hasn't been on campus in over a year (except to take senior pictures over the summer!) decided it wasn't worth going back because it was going to essentially be virtual instruction in person.
Beyond the fact that the teachers unions have run the show on this, overriding elected officials and health authorities, they've opened in about the stupidest way possible. They're requiring not only masks but absurd levels of social distancing. Further, long after we've come to understand that the virus isn't spread by coming in contact with objects, they're not allowing kids to touch the same balls or even share sidewalk chalk at recess. And they're requiring them to be masked and ten feet apart even outdoors!
Ostensibly, they're going to open on something of a normal basis in the fall. I'll believe it when I see it.