James Holmes to Be Harnessed to Floor During Aurora Massacre Trial
James Holmes will be shackled like animal during his murder trial for no apparent reason.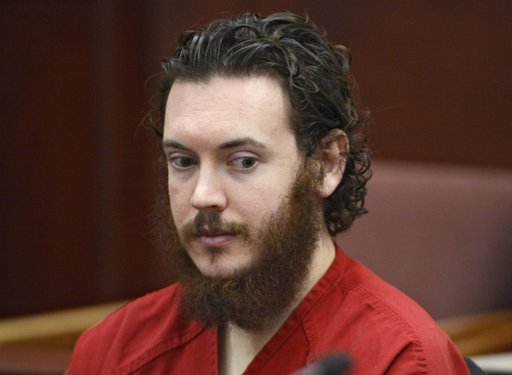 James Holmes will be shackled like animal during his murder trial for no apparent reason.
AP ("Holmes to wear hidden harness anchored to floor"):
Colorado theater shooting suspect James Holmes will be restrained during his trial by wearing a harness under his clothes that will be anchored to the floor, the judge said Thursday.

Judge Carlos A. Samour Jr. also ruled the jury will not be sequestered during the trial, which is scheduled to start in February and is expected to take four months.
Holmes is accused of killing 12 people and injuring 70 others at a movie theater in the Denver suburb of Aurora in July.

He has worn heavy shackles on his wrists and ankles during pretrial hearings. His lawyers wanted him to be unshackled during the trial, saying the restraints would make him look guilty to the jury.

Samour said Holmes has to be restrained because he is charged with violent crimes. He said jurors won't see the harness, and the anchoring cable will blend in with computer cables at the defense table.

The judge ruled earlier that Holmes can wear civilian clothing at his trial.
I have no sympathy for Holmes an no doubt, reasonable or otherwise, that he's a mass murderer. Nonetheless, in our system of laws he's entitled to the presumption of innocence until proven guilty in a court of law by the state.
To be sure, the state has held him in prison for months awaiting trial. But we have a system of due process wherein the state has a burden to demonstrate the necessity of pretrail confinement. Absent evidence that he's liable to present a danger to others in a courtroom with armed policemen present, he ought be entitled to dignity in the courtroom and, in the presence of jurors at least, be treated as an innocent man by the state. The notion that he should have to be granted permission to wear "civilian clothing" while at trial boggles the mind; of course he's entitled to do so.
Update (Doug Mataconis): An attorney who practices in the same courthouse where Holmes is going to be tried reports that these restraints are common practice there for defendants in custody. According to what he relates, the restraint is done via a mechanism that is invisible to the jury, which mostly alleviates my own concern about the possible prejudicial impact of seeing a Defendant restrained may have on a jury. Nonetheless, it's unusual to me and something I've only seen here in Virginia in the most extreme circumstances where there a Defendant has been violent in Court in the past.