Colorado Jury Spares James Holmes From Death Penalty In Aurora Movie Theater Shooting Case
Somewhat surprisingly, a jury in Colorado was unable to agree on a unanimous death sentence for Aurora movie theater shooter James Holmes.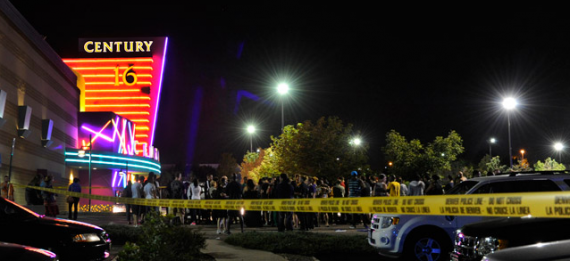 The jury deciding the fate of Aurora, Colorado movie theater shooter James Holmes was unable to reach a unanimous verdict on the death penalty, meaning that Holmes has been automatically sentenced to life in prison without the possibility of parole:
CENTENNIAL, Colo. — In a decision that surprised many in this community, a jury sentenced James E. Holmes on Friday to life in prison with no chance of parole, rejecting the death penalty for the man who carried out a 2012 shooting rampage that killed 12 people in a Colorado movie theater.

As the courtroom waited for Judge Carlos Samour Jr. to review the verdict, only the sound of him turning pages could be heard. Family members of the dead who sat through three months of wrenching, sometimes grisly testimony held hands and closed their eyes. Mr. Holmes stood flanked by his lawyers, one of them holding his arm. A few feet away, his parents stood up to see better and gripped each other.

Then the judge read each sentence of life, noting that jurors were unable to reach a unanimous verdict on any of the counts against Mr. Holmes. In Colorado, death sentences must be unanimous. If even one person dissents, the sentence is life in prison.

After court on Friday, a juror who identified herself only by her juror number — 17 — said one juror had solidly opposed death. Nine jurors had favored death and two were unsure, but one wanted a life sentence.

"There was nothing further to discuss at that point," Juror 17 said. "It only takes one."

Mr. Holmes showed little emotion as the sentence was read, standing before the judge with his hands in his pockets even as his mother collapsed into her husband. One of the police officers who had responded to the attack at the theater sobbed, while others sat stoically.

Some families in the gallery cried quietly or slumped in their chairs; one man stormed out of the courtroom. Many had wanted death for the man responsible for so much carnage, but others had said they simply wanted the ordeal to be over, and had hoped to avoid the years of appeals that a death sentence would bring and focus instead on their families and memories of loved ones.

Afterward, some family members expressed anger, with the grandfather of a slain 6-year-old girl saying he suspected that a death-penalty foe had infiltrated the jury. Others said the mere passing of a sentence, whether for life or death, was never going to bring them closure or an end to missing their sons and daughters.

"Our lives are forever altered," said Sandy Phillips, whose daughter, Jessica Ghawi, was killed. Ms. Phillips said it was difficult to think of her daughter's killer getting letters in prison, but "that is what it is."

Dave Hoover, whose nephew A. J. Boik was killed, said the process of grieving together and wading through the long trial over three years had made a family out of the people from Illinois, Arizona, Texas, Colorado and beyond whose loved ones had been killed. "We're going to have a little more pain, a little more hurt in our lives," he told reporters outside the courthouse. "But the sun will come up."

Some family members were clearly disappointed.

"He's still living and breathing," said Robert Sullivan, grandfather of Veronica Moser-Sullivan, 6, the youngest killed that night. "Our loved ones are gone."

Since Mr. Holmes was convicted last monthof more than 160 counts of murder and attempted murder, his lawyers and prosecutors have been putting questions of his fate before the jury of nine women and three men.

Prosecutors, emphasizing the human toll and indiscriminate cruelty of opening fire on a happy crowd of moviegoers, argued that he should join the three other men on Colorado's death row. In an earlier court filing, defense lawyers said they had offered to plead guilty in exchange for life in prison, but the district attorney, George Brauchler, pursued a capital trial, saying that in this case, "Justice is death."

Prosecutors argued that the rampage was so horrible, and the toll Mr. Holmes exacted was so great, that death by lethal injection was the only just punishment.

After the verdict was read, execution opponents in Colorado criticized Mr. Brauchler's decision to pursue the death penalty, saying it needlessly stretched out the legal process through a painful, three-month trial that cost millions of dollars.

"We are extremely disheartened by the wastefulness of the trial, which could have been avoided two years ago," Christopher Decker, president of the Colorado Criminal Defense Bar, said in a statement.

Outside the courthouse, as clouds swept over, Mr. Brauchler said he was disappointed in the decision, and had apologized to the families of the victims for how the trial concluded.

But he said he still believed death was the appropriate sentence. He added that when the defense lawyers had made their plea offer two years ago, they had refused his requests to have Mr. Holmes examined by an independent mental-health expert, and had refused to turn over materials including his medical records and a spiral notebook in which he recorded his homicidal fantasies.

"They said, 'You get none of it,' " he said.

Throughout the trial, defense lawyers said it had not been hatred or a desire for notoriety that propelled Mr. Holmes to plot and carry out the massacre, but a deepening form of schizophrenia that infected his mind with powerful delusions that killing people somehow increased his "human capital."
To some degree, the outcome here was something of a surprise given how the case had proceeded until now. It was just about three weeks ago that the jury unanimously convicted Holmes of the underlying crimes after a relatively short period of deliberation. In all honesty, of course, that itself wasn't very surprising because the evidence against Holmes was overwhelming and from the news reports that I had followed during the trial the defenses presenting of a mental illness defense wasn't very persuasive. Indeed, much like the defense lawyers in the Tsarneav trial earlier this year, it seemed as though Holmes's defense team was effectively conceding his guilt in the underlying case and concentrating the bulk of of their efforts on sparing him from the death in the second phase of the trial. In that second phase of the trial, things seemed to be proceeding fairly well for the prosecution. Colorado's procedures are different from many on other states in that the jury is first required to determine that the statutory requirements for applying the death penalty exist, and then must determine that the defenses put on by the defense don't rebut any of the statutory requirements that the state has established. In most states, this all occurs in one proceeding during the sentencing phase, but in Colorado the sentencing phase is divided in to three parts, with the last part being the actual imposition of sentence. In both of the first to round of its sentencing deliberations, the jury unanimous ruled in favor of the state, which allowed the proceeding to move forward to the next stage. Given that, it was somewhat surprising last night when the jury was unable to reach a unanimous verdict on sentencing. The fact that they only deliberated for seven hours seems to indicate that opinions on the issue were already hardened and that everyone realized that further deliberation would be pointless. Perhaps we'll learn more about what happened in the jury room in the days to come, but from the outside at least it seems that there were doubts about the death penalty on this jury from the start of the sentencing phase of the trial at least.
Since I oppose the death penalty under all circumstances, I cannot say I am disappointed by the outcome of the trial in this case. James Holmes, of course, is a deranged, murderous monster who deserves every bit of punishment that he is going to get. Because of yesterday's outcome, that punishment will be that he will be spending the rest of his life in a maximum security prison in Colorado, which could be a very long time since he is only 27 years old. Most of that time will most likely be served in near total isolation with little human interaction outside guards, doctors, and whatever family visits he will be allowed in the coming decades. That strikes me as a punishment arguably worth than death itself, which would have brought whatever suffering he was experiencing to an end forever. One thought that does occur to me, though, is that the prosecutor in this case was offered the chance to accept a guilty plea from Holmes with an agreed sentence of life in prison without parole. Instead, he chose to take the case to trial to try to get Holmes executed. One could argue that this is part of his duty as an elected representative of the people, but given the fact that this entire trial has resulted in exactly the sentence he was offered in a plea deal years ago the whole thing seems like a complete waste of time and resources in addition to the fact that it forced the community, the families of the dead, and surviving victims to relive to horror that Holmes inflicted on Aurora three years ago.