Jerry Reed Dead at 71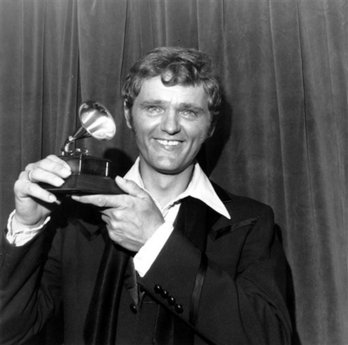 Jerry Reed, a country guitar player, comedian, and actor perhaps best known for  "Smokey and the Bandit" and other Burt Reynolds vehicles from the 1970s and 1980s, has died from emphysemia at age 71.
Sony BMG Nashville Chairman Joe Galante called Reed a larger-than-life personality. "Everything about Jerry was distinctive: his guitar playing, writing, voice and especially his sense of humor," Galante said. "I was honored to have worked with him." Reed's catalog of country chart hits, from 1967 through 1983, were released under the label group's RCA imprint.

As a singer in the 1970s and early 1980s, Reed had a string of hits that included "Amos Moses," "When You're Hot, You're Hot," "East Bound and Down," "She Got the Goldmine (I Got the Shaft)" and "The Bird."

In the mid-1970s, he began acting in movies such as "Smokey and the Bandit" with Burt Reynolds, usually as a good ol' boy. But he was an ornery heavy in "Gator," directed by Reynolds, and a hateful coach in 1998's "The Waterboy," starring Adam Sandler.

Reynolds gave him a shiny black 1980 Trans Am like the one they used in "Smokey and the Bandit."

Reed and Kris Kristofferson paved the way for Nashville music personalities to make inroads into films. Dolly Parton, Willie Nelson and Kenny Rogers (TV movies) followed their lead. "I went around the corner to motion pictures," he said in a 1992 AP interview.

Reed had quadruple bypass surgery in June 1999.

Born in Atlanta, Reed learned to play guitar at age 8 when his mother bought him a $2 guitar and showed him how to play a G-chord. He dropped out of high school to tour with Ernest Tubb and Faron Young. At 17, he signed his first recording contract, with Capitol Records.

He moved to Nashville in the mid-1960s where he caught the eye of Chet Atkins. He first established himself as a songwriter. Elvis Presley recorded two of his songs, "U.S. Male" and "Guitar Man" (both in 1968). He also wrote the hit "A Thing Called Love," which was recorded in 1972 by Johnny Cash. He also wrote songs for Brenda Lee, Tom Jones, Dean Martin, Nat King Cole and the Oak Ridge Boys.

Reed was voted instrumentalist of the year in 1970 by the Country Music Association.

He won a Grammy Award for "When You're Hot, You're Hot" in 1971. A year earlier, he shared a Grammy with Chet Atkins for their collaboration, "Me and Jerry." In 1992, Atkins and Reed won a Grammy for "Sneakin' Around."
Reed belongs on the short list of the best country guitarists ever and he was a first-rate entertainer. My favorite of his songs, "Redneck in a Rock and Roll Bar" (which features the immortal lyric, "Just boys who look like girls/Who look like boys, who look like Cher") isn't available on YouTube, once again demonstrating the weakness of that medium. Several of his classics, though, are. Here are two:
She Got The Goldmine (I Got the Shaft)
East Bound and Down
Needless to say, he'll be missed.