Jimmy Carter Oldest President Ever
Already the longest-serving former President, he'll pass George H.W. Bush as the longest-living tomorrow.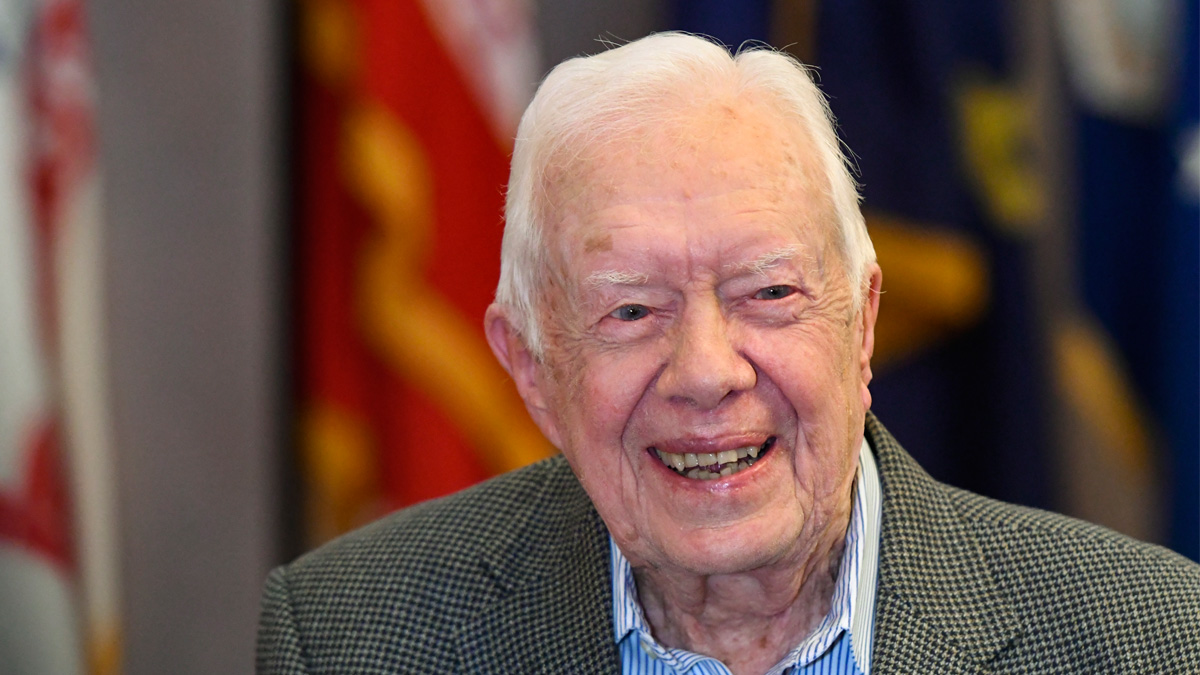 AJC ("At 94 years, 172 days the 39th president passes George H.W. Bush"):
When Jimmy Carter left office in 1981, the return home to Plains was not easy. His once flourishing farming business was more than $1 million dollars in debt, and he faced the prospect of selling the land that his family had been on for 150 years.

Then a friend pointed out that Carter, at the tender age of 56, could expect to live at least until 80-years-old.

"I had one disturbing reaction," Carter wrote in his 1998 book, "The Virtues of Aging." "What was I going to do with the next 25 years?

Let's just say a lot — from establishing the Carter Center and being awarded the Nobel Prize to building Habitat for Humanity homes and writing more than two dozen books.

March 22, 2019, marks yet another milestone. While it is not his birthday, Carter becomes the oldest living former president in United States history.

"We at the Carter Center sure are rooting for him and are grateful for his long life of service that has benefited millions of the world's poorest people," the center said in a statement.

Daria Labinsky, an archivist with of the Carter Presidential Library, said nothing special is planned to mark the event at the library.

After the country's first president, George Washington, lived to be 67, only a handful of others have lived into their 90s.

Already, Carter had set for presidential record for living the longest number of years out of office, at 38 plus. But then again, he started the job young. When he was elected in 1976, Carter was only 52-years-old, making him the 17th youngest elected president in history. The median age for accession to the presidency is 55 years and 3 months.

"What could possibly be good about growing old? The most obvious answer, of course, is to consider the alternative to aging," Carter wrote in 1998. "But there are plenty of other good answers — many based on our personal experiences and observations."
Carter, who was elected two weeks before my 11th birthday, is the first President whose election I distinctly remember and whose policies I paid any attention to. That I'm older now than he was then is remarkable. That he's still alive, even more so.
We've certainly had some long-lived men in that office. Our second, John Adams, lived to be 90–which was phenomenal for someone born in 1735. His successors, Thomas Jefferson and James Madison, made it into their 80s. And we've had a good string lately, with Richard Nixon (81), Gerald Ford (93), Carter (94 and counting), Ronald Reagan (93), and Bush 41 (94) all living to a ripe old age. But many have died in their 50s and 60s.
As noted many times here over the years, I wasn't Carter's biggest fan during his time in office and have occasionally been exasperated by his weighing in on contemporary politics. But his policies as President look better through the lens of hindsight than they did at the time. And, certainly, his character in office and in the many decades since have been unsurpassed.