Jimmy Dean Dead at 81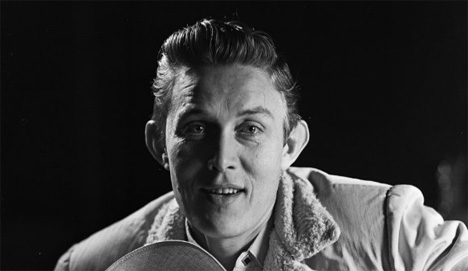 Sausage king Jimmy Dean has died.
Jimmy Dean, a country music legend for his smash hit about a workingman hero, "Big Bad John," and an entrepreneur known for his sausage brand, died on Sunday. He was 81.

[…]

Born in 1928, Dean was raised in poverty in Plainview, Texas, and dropped out of high school after the ninth grade. He went on to a successful entertainment career in the 1950s and '60s that included the nationally televised "The Jimmy Dean Show."

In 1969, Dean went into the sausage business, starting the Jimmy Dean Meat Co. in his hometown. He sold the company to Sara Lee Corp. in 1984.

[…]

His start in the music business came as an accordionist at a tavern near Bolling Air Force Base in Washington, D.C., where he was stationed in the 1940s. After leaving the Air Force in 1948, he fronted his band, the Texas Wildcats, and drew a strong local following through appearances on Washington-area radio.

By the early 1950s, Dean's band had its first national hit in "Bummin' Around."

"Big Bad John," which is about a coal miner who saves fellow workers when a mine roof collapses, became a big hit in 1961 and won a Grammy. The star wrote it in less than two hours.

His fame led him to a string of television shows, including "The Jimmy Dean Show" on CBS. Dean's last big TV stint was ABC's version of "The Jimmy Dean Show" from 1963 to 1966.

Dean in February was elected to the Country Music Hall of Fame. He was to be inducted in October and his wife said she thinks he was looking forward to it.
Not a bad career:  A country hall of famer who went on to become much better known for his sausage brand.  And, oh by the way, a reasonably successful character actor who played a major role in the Bond flick "Diamonds are Forever."
Correction: The original had him as a "Bond villain," but the Willard Whyte character was actually an ally.