Joe Miller: You Know Who Was Great At Border Control? The East Germans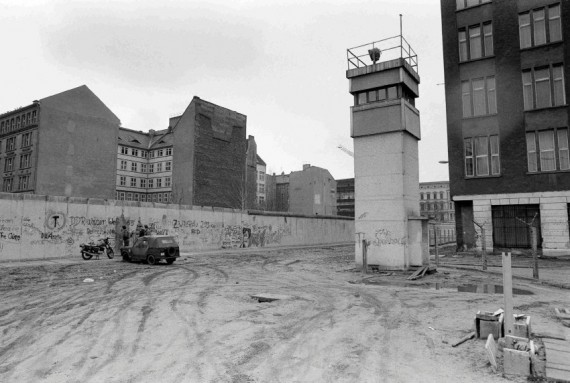 While the scuffle between a reporter and private security guards employed by Joe Miller's Senate campaign is getting most of the media attention today, Anchorage blogger Steve Aufrecht noticed something that the candidate himself said at the forum where that scuffle took place:
I went to the Joe Miller town hall this afternoon at Central Middle School. It was an interesting session, about 175 people, and I was impressed with how courteous, for the most part, the audience was with several questions from people who were clearly not Miller supporters.

Most of what he said, he's said before. I'll try to post more on this later. But the comment that caught my attention most was one he made was in response to a question on illegal immigration.

Miller replied: "The first thing that has to be done is secure the border. . . East Germany was very, very able to reduce the flow. Now, obviously, other things were involved. We have the capacity to, as a great nation, secure the border. If East Germany could, we could."
Audio:
It's an odd analogy to say the least, especially considering the fact the Berlin Wall was designed to keep people from leaving the GDR, not to prevent them from entering it illegally, and that East German border guards had blanket authority to shoot to kill anyone caught trying to cross the border. Now, obviously, I don't believe that Miller wants to mimic the East Germans, but it is odd indeed to select that nation as an example of responsible immigration policy.