Joe The Plumberization of the Republican Party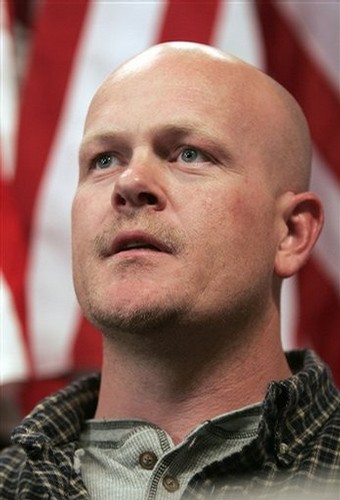 Patrick Ruffini decries the "Joe-the-Plumberization of the GOP."
If you want to get a sense of how unserious and ungrounded most Americans think the Republican Party is, look no further than how conservatives elevate Joe the Plumber as a spokesman. The movement has become so gimmick-driven that Wurzelbacher will be a conservative hero long after people have forgotten what his legitimate policy beef with Obama was.

[…]

Conservatives should not need Joe the Plumber to prove their middle class bona fides. We are naturally the party of the middle, and we don't need gimmicks to prove it. Demographically, Democrats rely on being the party of the upper sixth and the lower third, while Republicans tend to do better with everyone in between. When we start losing the middle class and the suburbs, we lose big like we did in 2008.

Put another way, Republicans thrive as the party of normal Americans — the people in the middle culturally and economically. This is true of our leadership as well — we have a history of nominating figures who came first from outside politics. Our base is the common-sense voter in the middle who bought a house she could afford and didn't lavishly overspend in good times and who is now subsidizing the person who didn't.
Of course, they didn't appoint Wurzelbacher as VP as they did with Sarah Palin.  The two are of a piece:  A faux populism that comes at the cost of alienating the intellectuals and serious leaders of the movement.
I'm writing this from the CPAC convention and judging from the speakers, there's not a whole lot of recognition of the need to update the intellectual platform to accomodate a changed era.  It's as if Jimmy Carter's still in the White House and Roe vs. Wade was just handed down.
At least Joe isn't giving the keynote address.