Kansas Republicans Reject Kobach
An open Senate race is now much more likely to stay Republican.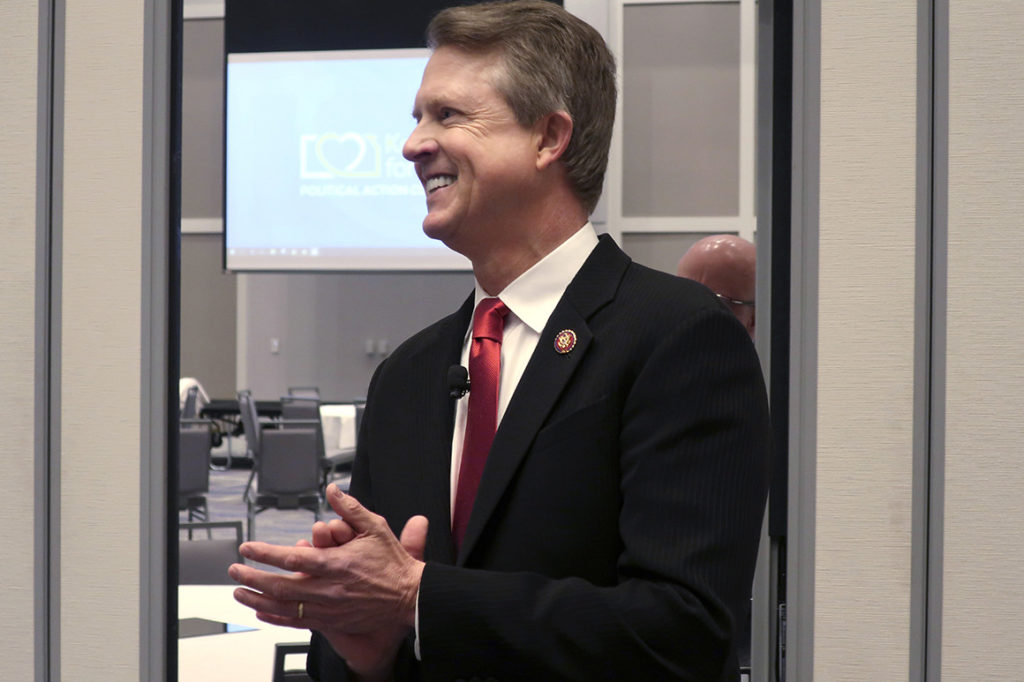 POLITICO ("Republicans dodge Kansas nightmare as Marshall defeats Kobach"):
Rep. Roger Marshall won the GOP primary for an open Senate seat in Kansas on Tuesday, turning aside the controversial Kris Kobach — to the relief of Republicans concerned that Kobach could put not just the state but the party's Senate majority at risk this fall.

With nearly all the votes tallied, Marshall had 40 percent of the vote, to only 26 percent for Kobach. The result was a more decisive victory for Marshall than expected by many Republicans, who had predicted with deep concern that the race was a tossup going into Tuesday.

GOP leaders had been outspoken in their opposition to Kobach since he entered the race last summer, but failed in their efforts to steer the race away from him, leaving it up in the air on primary night. Party officials couldn't convince Secretary of State Mike Pompeo to run, and some eventually consolidated behind Rep. Roger Marshall in the closing weeks of the race.

But President Donald Trump did not endorse or oppose anyone, frustrating some Republicans who thought he could have ended the concern by weighing in.

Republicans got another piece of good news in Kansas on Tuesday, when Rep. Steve Watkins was ousted in his primary by state Treasurer Jake LaTurner, who has seized on Watkins' litany of ethical and legal transgressions, including felony charges of voter fraud in the closing weeks of the primary. Some Republicans feared Watkins' renomination could have jeopardized the party's hold on an otherwise GOP-leaning House seat.
NPR ("Conservative Kris Kobach Loses Kansas GOP Senate Primary") adds:
Kobach has a controversial political tenure focused on curbing illegal immigration and championing unproven theories about voter fraud. He worked directly with the Trump administration on a 2018 investigation into possible voter fraud in the 2016 election, but it found no evidence.

"You have sustained real-world trials and evidence and data that say that Kris Kobach is an extremely poor general election candidate who absolutely could be the first Republican to lose a Senate race in Kansas in over 80 years," Republican political operative David Kensinger told KPR's Jim McLean.

[…]

Marshall — who has served in the House of Representatives since 2017 — had endorsements from prominent Republicans including Senate Majority Leader Mitch McConnell, R-Ky. Marshall also out-fundraised Kobach, bringing in $2.7 million compared to Kobach's $934,000.
The Democratic nominee, Barbara Bollier, is a former Republican with a huge fundraising edge. Still, I'd be surprised if the GOP didn't retain the seat held by the retiring Pat Roberts.
This is bad news for those hoping for a blue wave three months from now but at least a glimmer of hope for the reemergence of a sane conservative party on the other side.