Kasich or Rubio?
I'm torn between my preferred candidate and an acceptable candidate who's more likely to win.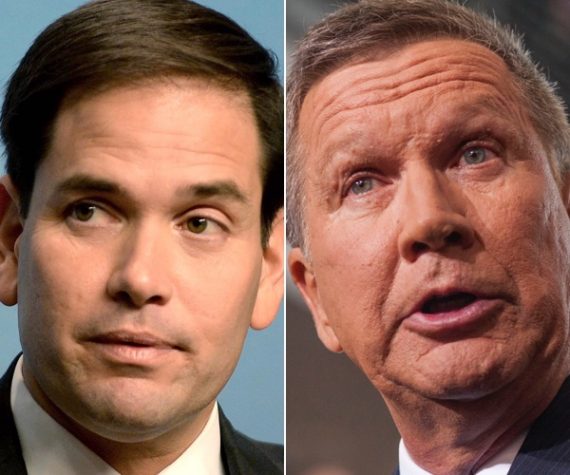 Virginia allows early voting but I haven't cast my ballot yet. I've yet to decide whether to vote for John Kasich, the candidate in the race I'd most like to see as president, or cast a strategic vote for Marco Rubio, a guy I could live with and would likely prefer to Clinton.
Kasich isn't a great campaigner and his path to the nomination is hard to see. He did well in New Hampshire and seems to be pinning his hopes on doing extremely well in his native Midwest. Still, he's got the smarts, seasoning, and temperament to be an outstanding president. Having governed a major swing state, he understands the need for compromise and has demonstrated an ability to work across the aisles.
I'm not a huge Rubio fan. He's got a lot of experience for a man so young, having risen to Speaker of the House in Florida before moving on to the Senate, but he's never run anything and still comes across as a neophyte. He's immature but seemingly improving as a campaigner. And his path to the nomination, while still a long shot compared to frontrunner Donald Trump, is more plausible.
Decisions, decisions.