Keith Olbermann Abruptly Fired. Again.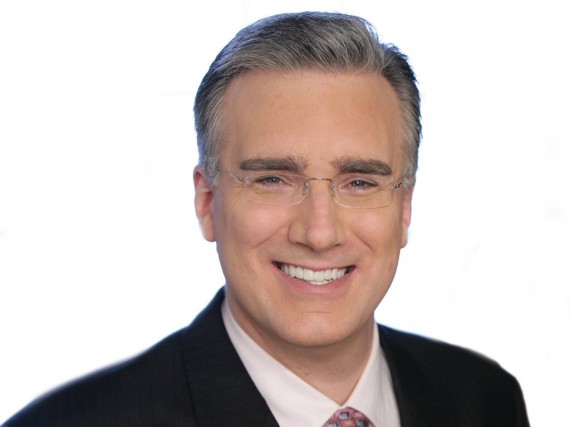 Just over a year after he was finally let go by MSNBC after years of doing everything possible to annoy his bosses, Keith Olbermann has again been abruptly fired from his position at Current TV:.
Current TV said Friday afternoon that it had terminated the contract of its lead anchor Keith Olbermann, scarcely one year after he was hired to reboot the channel in his progressive political image.

In a letter to viewers, the channel said Friday, "We created Current to give voice to those Americans who refuse to rely on corporate-controlled media and are seeking an authentic progressive outlet.  We are more committed to those goals today than ever before. Current was also founded on the values of respect, openness, collegiality, and loyalty to our viewers.   Unfortunately these values are no longer reflected in our relationship with Keith Olbermann and we have ended it."

Mr. Olbermann will not be given an opportunity to sign off. Starting Friday night, the former New York governor Eliot Spitzer will replace him at 8 p.m., according to the letter to viewers. His program will be titled "Viewpoint with Eliot Spitzer."

The decision to dismiss Mr. Olbermann was unanimous among the senior managers of Current, according to a person familiar with the matter.
The firing comes after months of open hostility by Olbermann toward his own network for reasons that nobody could ever quite figure out which came to a head when Olbermann refused to anchor election night coverage for the network in January. Not just fired, but fired and replaced by a guy who had to resign in disgrace and whose CNN show was canceled after less than six months? That's gotta hurt.