Kim Jong Un Makes Public Appearance
The reports of the the North Korean dictator's death have been greatly exaggerated.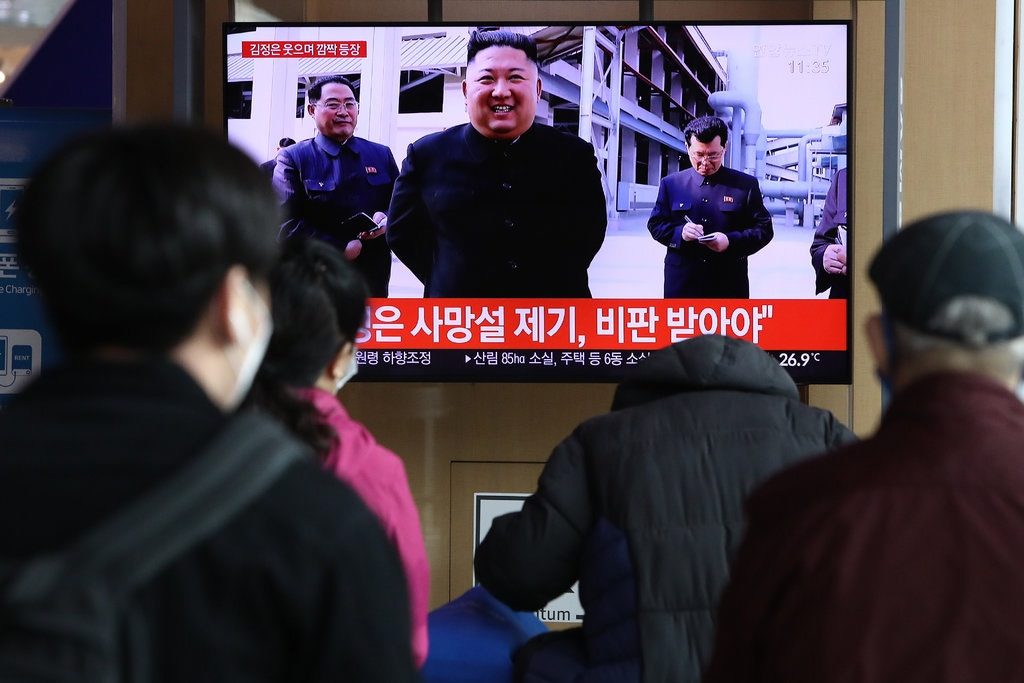 When the Great Leader missed the annual celebration of the birth of his grandfather, the founder of the Democratic People's Republic of Korea, speculation naturally started. And it grew for the three weeks of unexplained absence. He has now re-emerged.
NYT ("Kim Jong-un Is Back. What Happens When He's Really Gone?"):
North Korea's leader, Kim Jong-un, demonstrated his flair for the dramatic this weekend when he reappeared after three weeks of unexplained absence, cutting the ribbon on a fertilizer factory — and quieting rumors that he was gravely ill.

But those weeks of hand-wringing over Mr. Kim's fate, and North Korea's future, showed again how little the world knows about what's happening in the opaque, nuclear-armed country, and how vulnerable it is to misinformation about it.

There seems little doubt now that Mr. Kim is alive and well. On Saturday, North Korean state media released photos and video footage of him smiling, chatting and walking before a large crowd at the ribbon-cutting ceremony, which it said took place on Friday.
While it's possible that this is old footage, most analysts believe it's genuine. Kim is very much alive.
But the panic and speculation that have been ongoing in recent days point to real problems in both the DPRK's political structure and our own knowledge of that society.
[T]he world simply doesn't know what would happen to the North and its nuclear arsenal should he suddenly die or become incapacitated.

Unlike his grandfather and his father, Kim Jong-il, both of whom spent years grooming their chosen sons as successors, Mr. Kim, 36, ​has no heir apparent. He is said to have three children, all too young to govern; his younger sister, Kim Yo-jong, has become a trusted aide, but there is skepticism that the North's elderly generals would answer to a young woman.

"If anything, the past 10 days of frenzied speculation have revealed our weaknesses in intelligence and in reporting on what is happening inside North Korea," said Jean H. Lee, a North Korea expert at the Woodrow Wilson International Center for Scholars in Washington. "Regardless, it has refocused our attention on Kim, his health, stability in North Korea and the family's hold on power."
Most of what we know about the Hermit is either extrapolated from the few clues we have or gleaned from defectors, who are inherently unreliable as sources. We're essentially just guessing.