How Old is 'Elderly'?
Apparently, it's higher than 67.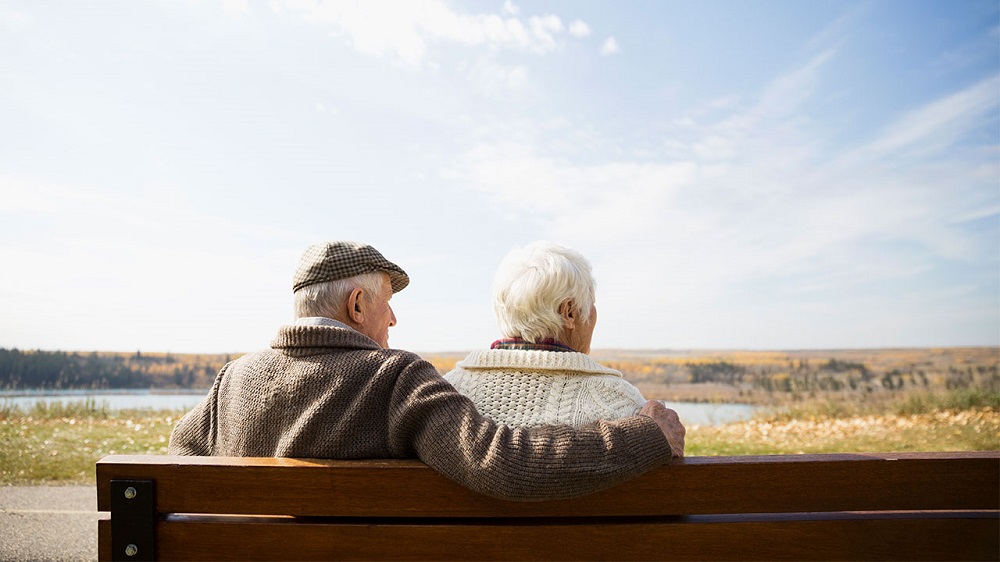 I found the anecdotal lede to the CNN report that more Americans are getting COVID boosters than first doses somewhat amusing:
Mark Warschauer, a professor of education at the University of California, Irvine, was "tremendously excited" about the authorization of Covid-19 vaccines, and happy when he became eligible to get his first doses.

And he was at the front of the line to get a booster, too."We were very concerned about Covid," he told CNN.

"I'm not elderly, but at the age of 67 I knew there was a substantial risk of hospitalization and even death from Covid. So I got my vaccine at the earliest possible date."
I'm sure Warschauer is still quite active and mentally sharp but by what definition of "elderly" is 67 not included?
A 2013 NPR report ("An Age-Old Problem: Who Is 'Elderly'?") notes that this has long been a sticky issue for journalists.
A recent New York Times story calls a 69-year-old woman elderly. Philadelphia Metro considers 70 to be elderly. When NPR ran a story recently about a 71-year-old midwife, some readers objected to the word "elderly" in the original headline.

One commenter responded: "REALLY?!? 'ELDERLY MIDWIFE'?! She's 71 and delivering babies! There's nothing elderly about her, and these days, not even her age!"

Another wrote: "I was 70 in Feb and I certainly do not feel elderly … Elderly is at least over 80 and as someone else suggested maybe 95."

[…]

Just how old is elderly? "Rather old," according to Merriam-Webster, who doesn't really help matters. "Being past middle age."

Elderly is an old adjective dating back hundreds of years. It comes from an even older noun, elder, which the Oxford English Dictionary traces to the 10th century and defines as "in a wider sense, a predecessor, one who lived in former days."

In many circles, the word "elder" is a vaunted title of veneration. We are told to respect our elders. We look up to elder statesmen. We bow down before tribal elders.

[…]

The word was not always so objectionable. In early 20th century America, "elderly" was socially preferable to the word "old."

"We like your use of the word elderly," observed Atlanta Constitution advice columnist Dr. William Brady in 1918. "Maybe we would have more friends now if we had not insisted upon anything old when we meant elderly."

But by 1956, some Americans were bristling at the description. When a 20-year-old girl referred to a 40-year-old man as "elderly" in a Washington Post story, readers reacted. The paper published the executive editor's advice to his staff about usage of the word. "A lot of us old folks in our 50s do not like to be called elderly," the editor opined. "When you are a great deal older than you are now, you will discover that the time a man becomes elderly is exactly like the place where the earth and sky meet."

He added, "When you are 16 you wonder how an old man of 30 manages to drag himself around. When you get to be 30 you feel that 60 is as old as Methuselah. When you get to be 60 you will think that the 'aged' are those in their 90s."
A contemporaneous piece by the network's ombudsman ("Let Me Live Long, But Don't You Dare Call Me Old") sparked by the kerfuffle over the midwife, quotes the AP Stylebook:
elderly Use this word carefully and sparingly. Do not refer to a person as elderly unless it is clearly relevant to the story.

It is appropriate in generic phrases that do not refer to specific individuals: concern for the elderly, a home for the elderly, etc.

If the intent is to show that an individual's faculties have deteriorated, cite a graphic example and give attribution for it. Use age when available and appropriate.

Apply the same principle to terms such as senior citizen.
Although neither of those rules would have helped in the case in question, as the whole point of the story was that the midwife was still going strong at 71, long after the traditional retirement age.
He also reported that various other euphemisms—"older adults," "seniors." and "elders"—were considered preferable and that marketing types advised "For heavens' sake, don't call them anything." The latter is safe but, alas, rather unhelpful.
At 55, I'm maybe a decade out from being at an age for which no description apparently exists. Right now, I'm comfortably into "middle age," which itself seems to be starting a decade later than it did when I was younger. But, while I expect to still be working full time and hope to still be active at 65, "middle age" seems an odd way to describe being older than my paternal grandfather was and just a year younger than my father was when they died. Few folks, indeed, live to be 130.
Like James Russell Wiggins, the above-referenced 1956 WaPo executive editor, I suspect "elderly" is very much like "rich." The answer is always a number higher than oneself.