More Americans Getting COVID Boosters Than First Doses
More are getting their third shot than their first.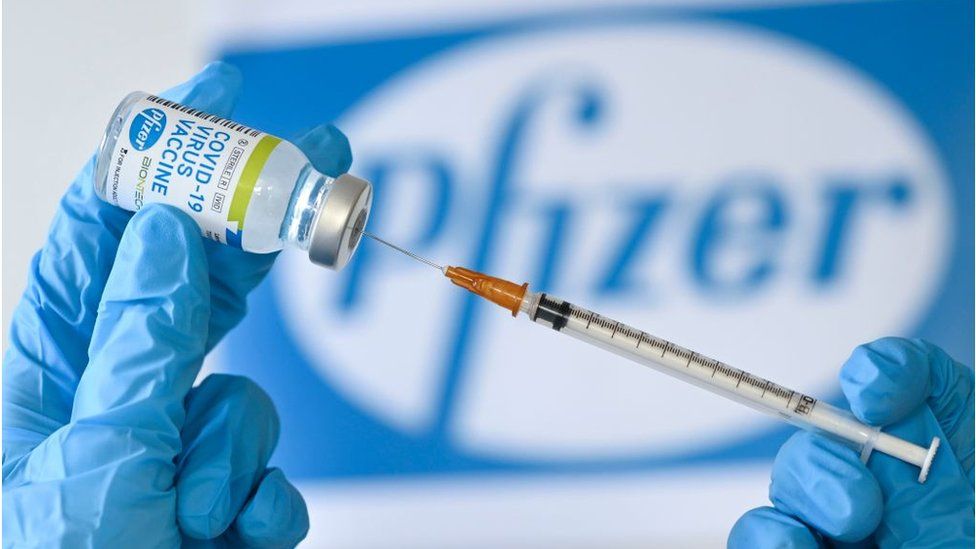 CNN ("More people are getting Covid-19 vaccine boosters than getting their first shots, CDC data shows"):
According to most recent data from the US Centers for Disease Control and Prevention, more people are receiving a booster dose of a Covid-19 vaccine each day than are getting their first shot or are becoming fully vaccinated each day.

CDC data now shows more than six million fully vaccinated Americans have received a booster dose of a Covid-19 vaccine. An average of 390,444 people are getting a booster shot each day, while only 288,105 people are starting their vaccination series each day and 276,539 people are becoming fully vaccinated each day.

Current recommendations from the CDC are that people over 65, people who have a health condition putting them at greater risk of severe disease if they do get a breakthrough infection or people who face a greater risk of contracting Covid-19 while at work or in their living circumstances can receive a booster dose. A booster dose is currently only authorized for those who received a full series of Pfizer's Covid-19 vaccination.

Plus, certain people who are immune compromised are authorized for a third dose, although it's not technically considered a booster because it's likely they did not fully respond to the first two doses.

[…]

According to CDC data, more than 64% of booster doses administered so far have been given to people 65 or older. Nearly 9% of all fully vaccinated people 65 or older have received a booster dose.
While shocking at first glance, it really makes sense. Here are the CDC's overview statistics: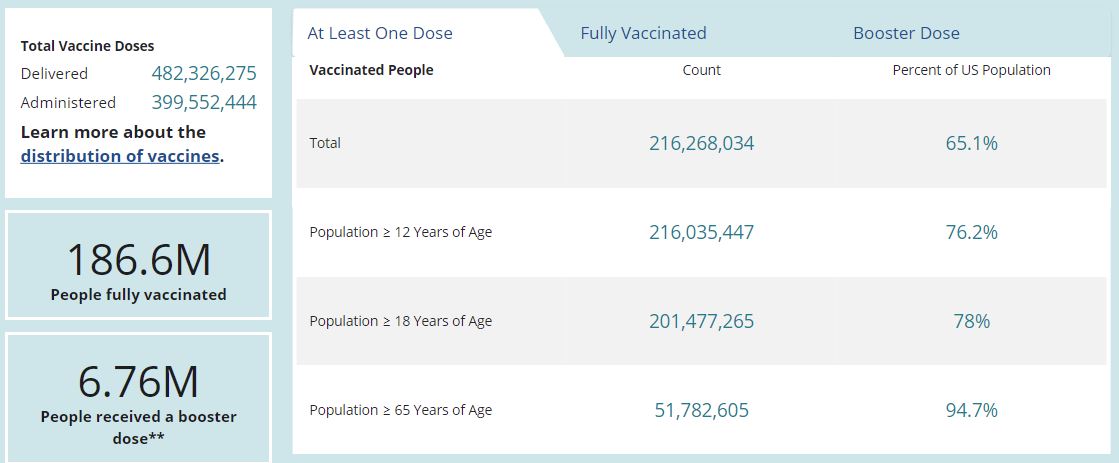 So, first off, the pool of eligible unvaccinated folks is very small. (The "fully vaccinated" numbers are somewhat lower but still pretty good.) And, while there are logistical and economic barriers for some of those folks, it's safe to assume that the overwhelming majority of them are either outright refusniks or at least quite hesitant to get vaccinated if they haven't done so this far into the campaign.
Further, those eligible for boosters are in the group that is far and away the most enthusiastic about getting vaccinated. This makes sense: they're the ones most likely to die or suffer the most serious complications if they come down with the virus.