COVID Boosters in the Endemic Phase
How long rather than how many?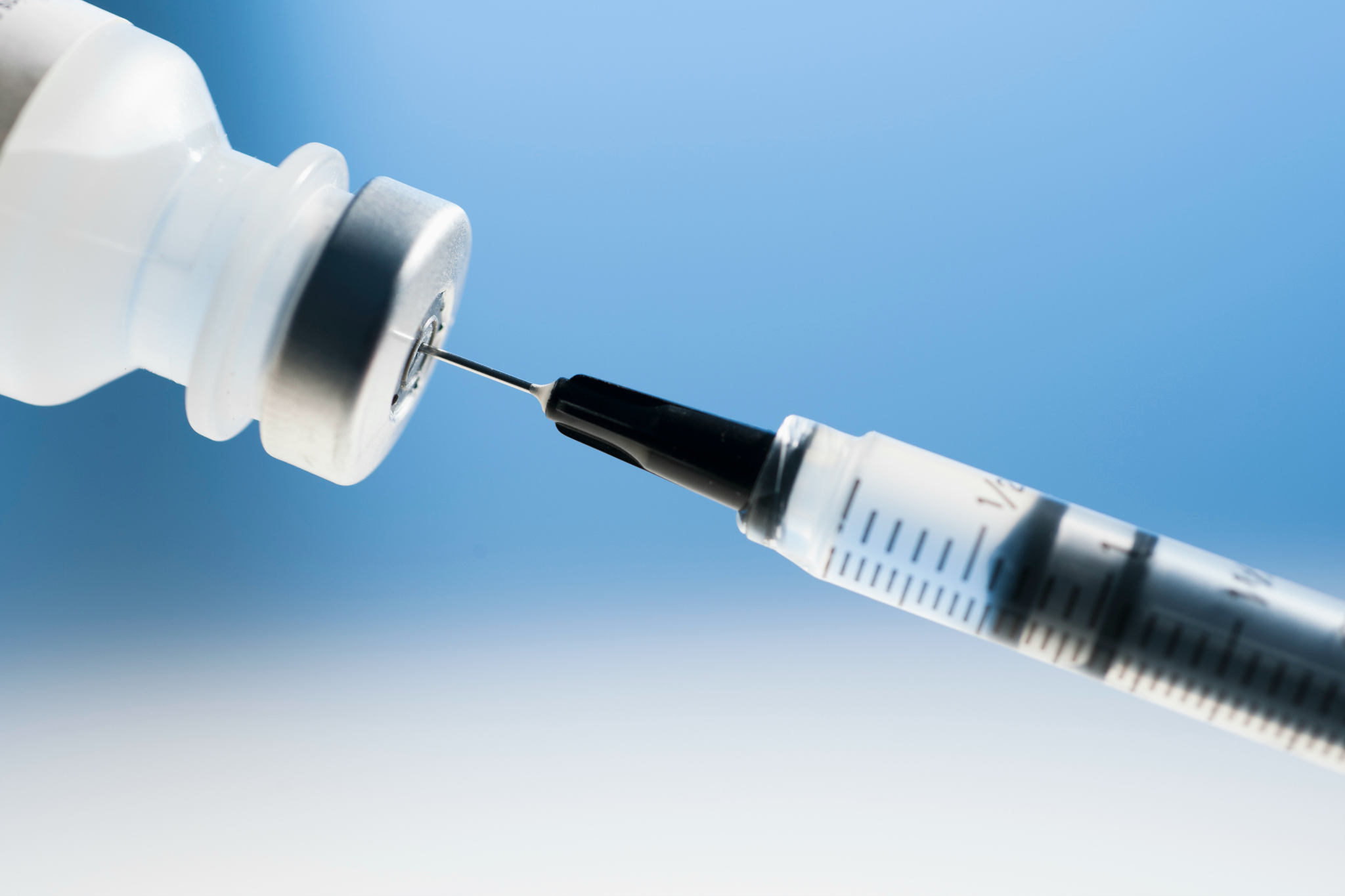 The Atlantic's Katherine J. Wu writes "Annual COVID Shots Mean We Can Stop Counting."
By this point in the pandemic, a lot of people must be losing track [of how many doses of the vaccine they have gotten]. "I actually think this is a good thing," says Grace Lee, a pediatrician at Stanford, and the chair of the CDC's Advisory Committee on Immunization Practices. Now that so many Americans have racked up several shots or infections, she told me, the question is no longer "'How many doses have you gotten cumulatively?' It's 'Are you up to date for the season?'"

The flip is subtle, but it marks a rethink of the COVID-vaccination paradigm. We're at a define-the-relationship moment with these shots, when people are trying to commit—to normalize them as a routine part of our lives. At a September ACIP meeting, CDC officials noted that "we are changing the way we are thinking about these vaccines," and trying to "get on a more regular schedule." If COVID shots are here for good, then at least we can be rid of the bother of counting them.

Counting doses was more apt early in the vaccine rollout, when it seemed that two jabs (or even one) would be enough to get Americans "fully vaccinated" and out of the danger zone. When more shots followed, they were often advertised with confusing finality: What some initially described as the booster was later retconned as the first booster after a second one was recommended for certain groups. But with immunity against infection more fragile than some hoped, and a virus that quickly shapeshifts out of antibodies' grasp, those ordinal adjectives have stopped making sense. Until our vaccine tech becomes much more durable or variant-proof, repeat doses will be, for most of us, a fixture of the future—and it won't do anyone much good to say, "'I'm on shot 15' or 'I'm on shot 16,'" Angela Shen, a vaccine expert at Children's Hospital of Philadelphia, told me.

The numbers certainly matter when they're small: It will continue to be important for people to count off their first few shots, for instance, especially those without a history of infections. But after that initial set of viral-spike-protein exposures, the total count is moot. In most cases, about three vaccinations or infections—preferably vaccinations, which are both safer and easier to accurately track—should be "enough to fully charge up the immune system's battery" for the first time, says Rishi Goel, an immunologist at the University of Pennsylvania. Further COVID shots will help only insofar as they can recharge the battery toward max capacity when it starts to lose its juice. Scheduling a vaccine, then, becomes a matter of "how long it's been since your last immunity-conferring event," regardless of how many exposures a body has racked up, says Avnika Amin, a vaccine epidemiologist at Emory University.
That strikes me as right. Certainly, people will lose track if we're still getting doses years from now.
Anecdotally, it seems to matter some. After avoiding it for nearly two years, I finally tested positive for COVID Saturday morning and again yesterday afternoon. My symptoms have, thankfully, been quite mild—akin to modest seasonal allergies and less than is typical for me when I have a cold. Indeed, my worst bit was a few hours Friday morning before I actually tested positive. Were it not COVID, I'd have gone to the office all week. As it was, I've worked from home.
I caught it from my wife, who started experiencing symptoms the previous Sunday night and was hit pretty hard Monday through Wednesday—akin to a serious flu. She tested positive Tuesday afternoon.
I'm one shot ahead of her on the vaccine. We both got our first booster last November and both decided the authorized second booster for over-50s wasn't worth the after-effects. I did, however, get the bivalent booster in September, and, for whatever reason, she procrastinated.
It's quite plausible that my more recent dose was the difference in how hard we were hit. It's also plausible that the fact that my latest dose was formulated against newer strains was a factor.
Regardless, it's important to note that we're still trying to figure this all out. Right now, it looks like a booster timed to coincide with the annual flu shot is ideal. Indeed, manufacturers have been looking to combine the two into a single dose. But that's just an early best guess:
The optimal pace for COVID vaccination will also depend on the speed at which the virus spews out variants. A yearly schedule works for influenza, Shen told me, but "we know flu's cadence." SARS-CoV-2 hasn't yet settled down into a predictable, seasonal pattern; its waves aren't relegated to the chilliest months. The degree to which we, as the coronavirus's hosts, tamp down transmission also matters quite a bit. Having more virus around puts more pressure on vaccines to perform, especially when there aren't many other mitigation measures in place. If all this talk of "once a year, each fall" turns out to be another red-herring recommendation, Amin told me, it could undermine any messaging that follows.
Indeed, messaging is a key:
If we're going to pivot from numbering doses to timing them, we might as well take the opportunity to discard the term booster as well. Some people don't understand what it means, Limaye told me, or they default to a logical question—How many more boosters will I need? Plus, booster may no longer fit the science. "When we start updating formulas, it's not really a booster anymore," Amin told me. That's not how we generally talk about flu shots: I certainly couldn't tell you how many "boosters" of that vaccine I've had. (I don't know, maybe 14? 15?) Pivoting to a terminology of "seasonal shots" could make COVID vaccination that much more routine.
Of course, it would help if this hadn't all been so politicized.