Could Boosters Make the Pandemic Worse?
US health agencies are clashing with the World Health Organization on the question.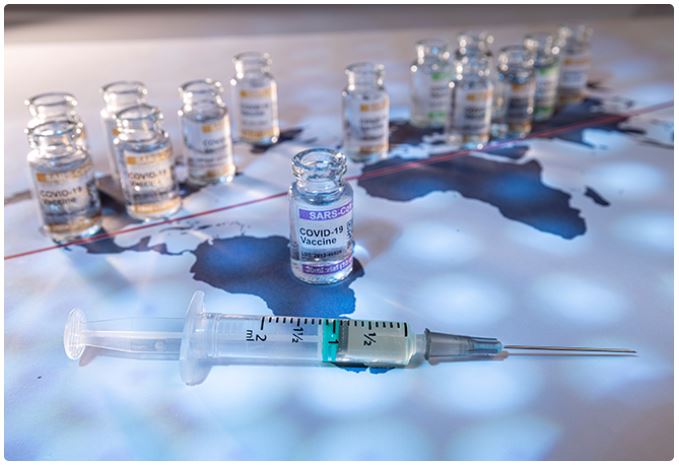 Yesterday, as had been anticipated for a while, the US government issued a recommendation that those fully vaccinated against COVID-19 with one of the mRNA formulations should get booster shots after eight months.
The statement is attributable to Dr. Rochelle Walensky, Director of the Centers for Disease Control and Prevention (CDC); Dr. Janet Woodcock, Acting Commissioner, Food and Drug Administration (FDA); Dr. Vivek Murthy, U.S. Surgeon General; Dr. Francis Collins, Director of the National Institutes of Health (NIH); Dr. Anthony Fauci, Chief Medical Advisor to President Joe Biden and Director of the National Institute of Allergy and Infectious Diseases (NIAID); Dr. Rachel Levine, Assistant Secretary for Health; Dr. David Kessler, Chief Science Officer for the COVID-19 Response; and Dr. Marcella Nunez-Smith, Chair of the COVID-19 Health Equity Task Force:

"The COVID-19 vaccines authorized in the United States continue to be remarkably effective in reducing risk of severe disease, hospitalization, and death, even against the widely circulating Delta variant. Recognizing that many vaccines are associated with a reduction in protection over time, and acknowledging that additional vaccine doses could be needed to provide long lasting protection, we have been analyzing the scientific data closely from the United States and around the world to understand how long this protection will last and how we might maximize this protection. The available data make very clear that protection against SARS-CoV-2 infection begins to decrease over time following the initial doses of vaccination, and in association with the dominance of the Delta variant, we are starting to see evidence of reduced protection against mild and moderate disease. Based on our latest assessment, the current protection against severe disease, hospitalization, and death could diminish in the months ahead, especially among those who are at higher risk or were vaccinated during the earlier phases of the vaccination rollout. For that reason, we conclude that a booster shot will be needed to maximize vaccine-induced protection and prolong its durability.

"We have developed a plan to begin offering these booster shots this fall subject to FDA conducting an independent evaluation and determination of the safety and effectiveness of a third dose of the Pfizer and Moderna mRNA vaccines and CDC's Advisory Committee on Immunization Practices (ACIP) issuing booster dose recommendations based on a thorough review of the evidence. We are prepared to offer booster shots for all Americans beginning the week of September 20 and starting 8 months after an individual's second dose. At that time, the individuals who were fully vaccinated earliest in the vaccination rollout, including many health care providers, nursing home residents, and other seniors, will likely be eligible for a booster. We would also begin efforts to deliver booster shots directly to residents of long-term care facilities at that time, given the distribution of vaccines to this population early in the vaccine rollout and the continued increased risk that COVID-19 poses to them.

"We also anticipate booster shots will likely be needed for people who received the Johnson & Johnson (J&J) vaccine. Administration of the J&J vaccine did not begin in the U.S. until March 2021, and we expect more data on J&J in the next few weeks. With those data in hand, we will keep the public informed with a timely plan for J&J booster shots as well.
The folks at Pfizer had been signaling that this need would arise for weeks now, so this comes as no surprise. The World Health Organization's response, however, does. NPR ("Why A Push For Boosters Could Make The Pandemic Even Worse"):
Officials at the World Health Organization said Wednesday that it strongly opposes booster shots for all adults in rich countries because the boosters will not help slow down the pandemic. By diverting doses away from unvaccinated people, booster shots will help drive the emergence of more dangerous mutants, the WHO doctors said.

"I'm afraid that this [booster recommendation] will only lead to more variants. … And perhaps we're heading into an even more dire situation," WHO chief scientist Dr. Soumya Swaminathan said.

The problem with a call for boosters, she said, is that the virus is primarily circulating in unvaccinated people — not in the fully vaccinated.
There's no doubt that, to get this pandemic under control, we need to get vaccines out to the whole world. Not to mention our own under-12 population. But these aren't necessarily mutually exclusive options.
In defending the U.S. booster decision, Dr. Vivek Murthy, the surgeon general, said on Wednesday: "I do not accept the idea that we have to choose between America and the world. We clearly see our responsibility to both, and we believe we have to work on both fronts as we have been."

Federal officials said they have sent more than 100 million doses overseas and plan to donate 500 million doses.
Of course, the world population is just shy of 8 billion, so even 500 million doses—of a two-dose vaccine, no less—is barely a drop in the bucket.
The WHO estimates 11 billion doses are needed to bring the pandemic under control. Billions of people have not received even one dose of the vaccine, said Dr. Bruce Aylward, senior adviser to the WHO director-general. In most low-income countries, less than 5% of the population is immunized. The unvaccinated include many health care workers and people at high risk of death and severe disease. In many middle-income countries, including most of Latin America, only about a third of the population has received shots.

To stop the evolution of new variants, the world needs to focus on immunizing these populations before handing out extra protection to low-risk individuals in rich countries, Aylward said. "The problem is not enough people have been vaccinated. So our first priority is relatively simple: Get as many of the unvaccinated with two doses before you move beyond that."
The problem, alas, is that public policy is stovepiped at the national level and politicians in rich countries are quite naturally going to prioritize their own citizens, even if it's actually bad for said citizens. But it's one thing to prioritize my 12-year-old daughter, who was already at negligible risk of serious consequences from the pandemic, over healthcare workers and old folks in the developing world. It's another, entirely, to have the vaccines sitting around unused because most of those who are eligible for vaccines and haven't gotten them are simply refuseniks. Or to provide booster shots of marginal expected utility.