Do We Need a Fourth Covid Shot?
The reports are conflicting but I'd bet on Yes.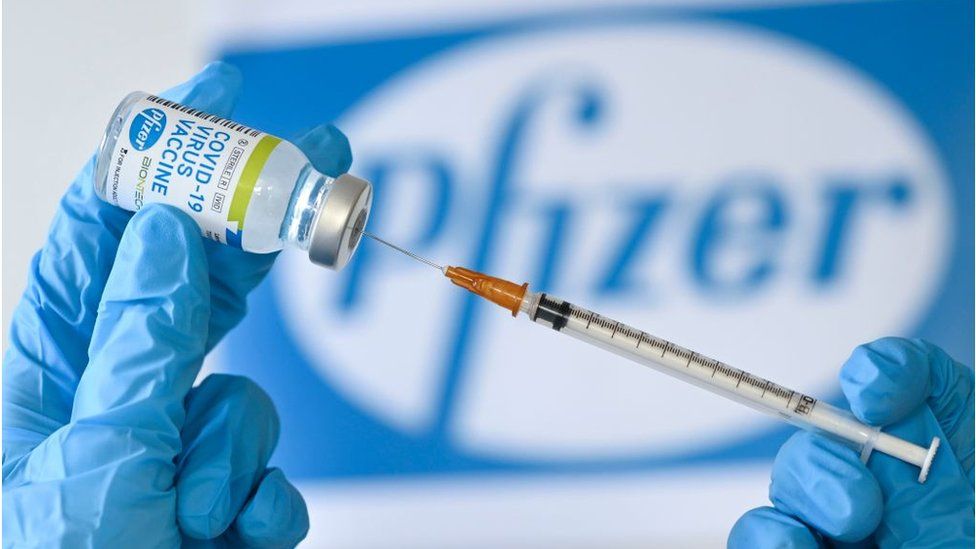 The award-winning NYT health reporter Apoorva Mandavilli offers an encouraging assessment: "Got a Covid Booster? You Probably Won't Need Another for a Long Time."
As people across the world grapple with the prospect of living with the coronavirus for the foreseeable future, one question looms large: How soon before they need yet another shot?

Not for many months, and perhaps not for years, according to a flurry of new studies.

Three doses of a Covid vaccine — or even just two — are enough to protect most people from serious illness and death for a long time, the studies suggest.

"We're starting to see now diminishing returns on the number of additional doses," said John Wherry, director of the Institute for immunology at the University of Pennsylvania. Although people over 65 or at high risk of illness may benefit from a fourth vaccine dose, it may be unnecessary for most people, he added.

Federal health officials have said they are not planning to recommend fourth doses anytime soon.

The Omicron variant can dodge antibodies — immune molecules that prevent the virus from infecting cells — produced after two doses of a Covid vaccine. But a third shot of the mRNA vaccines made by Pfizer-BioNTech or by Moderna prompts the body to make a much wider variety of antibodies, which would be difficult for any variant of the virus to evade, according to the most recent study, posted online on Tuesday.

The diverse repertoire of antibodies produced should be able to protect people from new variants, even those that differ significantly from the original version of the virus, the study suggests.

"If people are exposed to another variant like Omicron, they now got some extra ammunition to fight it," said Dr. Julie McElrath, an infectious disease physician and immunologist at Fred Hutchinson Cancer Research Center in Seattle.

What's more, other parts of the immune system can remember and destroy the virus over many months if not years, according to at least four studies published in top-tier journals over the past month.
But, alas, this contradicts quite a bit of other reporting, including one from NYT ("New C.D.C. data adds to evidence that boosters' protection against severe Covid plunges after four months.") just a few days ago.
Covid booster shots lose much of their potency after about four months, raising the possibility that some Americans — specifically those at high risk of complications or death — may need a fourth dose, data published on Friday by the Centers for Disease Control and Prevention suggest.

Preliminary research from Israel and Britain has hinted that protection from booster doses declines within a few months. The data released on Friday offer the first real-world evidence of the mRNA shots' waning power against moderate to severe illness in the United States.

The analysis did not include a breakdown by age, and the researchers could not distinguish between a booster shot or a third dose given to an immunocompromised person as part of the primary series.

The study focused on people who sought medical care for symptoms of Covid, so if that population was skewed toward older adults or those who have weak immune systems, the booster shots may have seemed less effective than they really are.

Other studies have shown that while vaccines may lose some ability to prevent severe illness and hospitalization in adults older than 65, they remain highly protective in younger adults in good health. Federal health officials will need to know who exactly is at high risk even after three doses before considering recommending a fourth shot.

"There may be the need for yet again another boost — in this case, a fourth-dose boost for an individual receiving the mRNA — that could be based on age, as well as underlying conditions," Dr. Anthony S. Fauci, the Biden administration's top Covid adviser, told reporters on Wednesday.

The C.D.C. has previously published data showing that second and third doses of the Moderna and Pfizer-BioNTech vaccines were less effective at fending off the Omicron variant than the Delta variant. Third doses enhanced that protection, at least in the short term.
And this from WSJ just this weekend ("FDA Eyes Second Covid-19 Booster Shot"):
U.S. health regulators are looking at potentially authorizing a fourth dose of a Covid-19 vaccine in the fall, according to people familiar with the matter.

The planning is still in early stages, and authorization would depend on ongoing studies establishing that a fourth dose would shore up people's molecular defenses that waned after their first booster and reduce their risk of symptomatic and severe disease, the people said.

The Food and Drug Administration, however, has begun reviewing data so it can make a decision, the people said.

The thinking among regulators is that the agency would look at authorizing a second booster dose of the messenger RNA vaccines from Pfizer Inc. and partner BioNTech SE and from Moderna Inc., one of the people said.

Among the issues that need to be resolved, the person said, are whether the second booster should be authorized for all adults or particular age groups, and whether it should target the Omicron variant or be formulated differently. Whether the fourth booster could ultimately be the start of an annual Covid-19 vaccination is also under consideration.

No decision is final, and it could be necessary to make booster shots available earlier if a dangerous, elusive variant appears, the person said.

Offering a second booster dose, one of the people said, may make sense in the fall because many people get their annual flu shots then and so might be more receptive to getting vaccinations.

Potential obstacles to the effort are that many people are fatigued with vaccinations after getting initial doses and that others are hesitant to get the shots.
I would frankly be surprised if annual boosters didn't become the norm—especially for elderly and other high-risk individuals. And, yes, it probably makes sense to pair it with the flu vaccine to develop the habit. (Although, ironically, both myself and my 13-year-old got our flu shots, which we do sporadically, only because we were getting our booster, anyway, so I opted us in for both at the same time.)