CDC Lessens Quarantine Recommendations Despite Omicron's Spread
The flurry of news around the new variant is dizzying.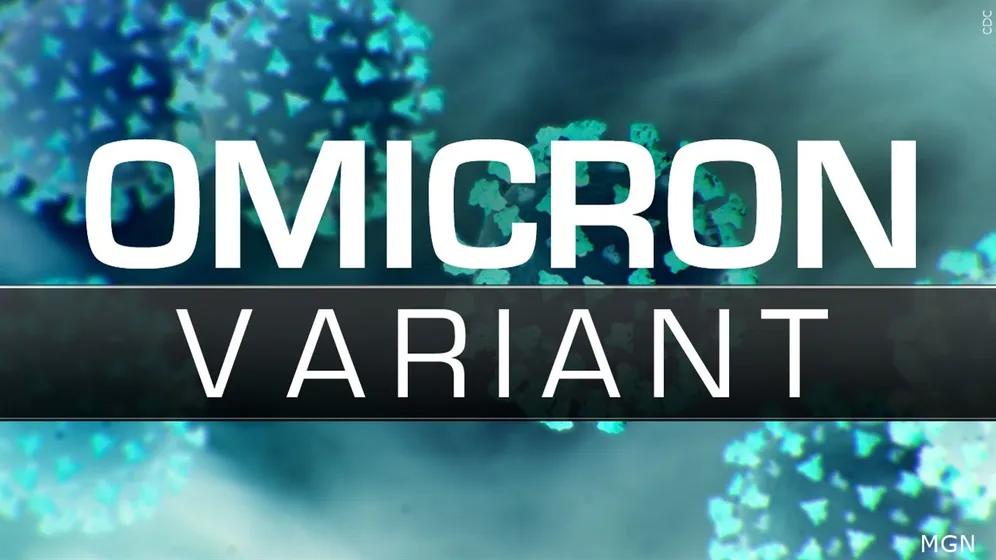 The flurry of news around the latest COVID variant, Omicron, is enough to make your head spin. The biggest development is good:
WaPo ("CDC cuts isolation time recommended for people with asymptomatic coronavirus infections"):
Federal health officials on Monday shortened the recommended time Americans infected with the coronavirus should isolate from 10 days to five if they are asymptomatic — a decision they said was driven by a growing body of research about when people are most infectious.

The updated guidance from the Centers for Disease Control and Prevention comes as the nation is contending with a new coronavirus wave driven by the highly transmissible omicron variant, which has sent infections soaring to levels not seen since last winter and led to cancellations of thousands of holiday flights.

Airline and other industry officials have been calling on the agency to shorten recommended quarantine and isolation times. They said the slew of flight cancellations were largely driven by employees who tested positive for the virus and were isolating for 10 days. Airline officials, as well as those from other industries, have expressed concern that omicron's transmissibility would make it impossible to keep businesses running if they followed earlier guidelines.

As part of its update, the CDC also cut the recommended quarantine time to five days for those exposed to the coronavirus who are not yet boosted. It recommended such people wear masks around others for an additional five days.

The agency said those exposed to the infection who have received booster shots do not need to quarantine, but should wear a mask for 10 days.

"These updates ensure people can safely continue their daily lives," CDC director Rochelle Walensky said in a statement. "The omicron variant is spreading quickly and has the potential to impact all facets of our society. CDC's updated recommendations for isolation and quarantine balance what we know about the spread of the virus and the protection provided by vaccination and booster doses."
Emphases mine.
Cynically, one might wonder how much of this is driven by "the science" and how much is pressure from industry. Airlines, hospitals (more on that in a moment), and other critical sectors are in a state of crisis because so many people are sidelined via the old protocols. Given the horrendous backlash that would ensue if these looser guidelines prove to lead to more sickness and hospitalizations, I choose to believe it is a rational response to unfolding evidence.
And it's particularly notable that those of us who are vaccinated and boosted don't need to quarantine at all so long as we're asymptomatic. That's encouraging, indeed.
Still, there are worrisome developments as well. Most notably, the double-whammy hit on the healthcare system.
WaPo ("Nursing home staff shortages are worsening problems at overwhelmed hospitals"):
Nursing home bed and staff shortages were problems in the United States before the coronavirus pandemic. But the departure of 425,000 employees over the past two years has narrowed the bottleneck at nursing homes and other long-term care facilities at the same time that acute care hospitals are facing unending demand for services due to a persistent pandemicand staff shortages of their own.

With the omicron variant raising fears of even more hospitalizations, the problems faced by nursing homes are taking on even more importance. Several states have sent National Guard members to help with caregiving and other chores.

Hospitalizations, which peaked at higher than 142,000 in January, are rising again as well, reaching more than 71,000 nationally on Thursday, according to data tracked by The Washington Post. In some places, there is little room left in hospitals or ICUs.

About 58 percent of the nation's 14,000 nursing homes are limiting admissions, according to a voluntary survey conducted by the American Health Care Association, which represents them. According to the U.S. Bureau of Labor Statistics, 425,000 employees, many of them low-paid certified nursing assistants who are the backbone of the nursing home workforce, have left since February 2020.

"What we're seeing on the hospital side is a reflection of that," said Rob Shipp, vice president for population health and clinical affairs at the Hospital Association of Pennsylvania, which represents medical providers in that state. The backups are not just for traditional medical inpatients ready for follow-up care, he said, but psychiatric and other patients as well.
At the same time, while Omicron is spreading like wildfire, even breaking through among the vaccinated and boosted, evidence continues to mount that it's milder than previous variants. But, as always, the impact is far from equal.
WaPo ("Healthy, boosted people unlikely to develop severe omicron infections, but jury's out on older, at-risk populations"):
Healthy individuals who have been vaccinated, and especially those who have been boosted, appear unlikely to develop severe infections from the omicron variant that would land them in the hospital, say medical experts who have monitored the effects of the newest coronavirus variant since it was identified over four weeks ago.

While omicron has sent U.S. infections soaring to levels not seen since last winter's wave, it appears to have less severe effects than the delta variant, according to a handful of international studies and early data from several U.S. hospitals.

Those infected by the omicron variant are 15 to 20 percent less likely to go to an emergency room, and 40 percent less likely to be hospitalized overnight, compared with those infected with delta, according to English data analyzed by scientists from Imperial College London. That aligns with early U.S. data from some hospitals.

At the Houston Methodist hospital system, about 15 percent of symptomatic individuals have ended up hospitalized — around a 70 percent reduction compared with those infected by the delta variant, said James Musser, chair of pathology and genomic medicine.

A separate study from Britain, which is not yet peer reviewed, found that people infected with omicron were almost 60 percent less likely to enter the hospital than those infected with delta.

"What is absolutely clear is there is lower rate of hospitalization with our omicron patients in our hospital system," Musser said. "That does not necessarily mean that this variant is quote-unquote 'less virulent.' The jury's still out on that. What we know now is that … if you are immunized and, more importantly, if you are boosted, you're going to stay out of substantial trouble."

He and other experts warn against complacency, however, cautioning that millions of Americans, particularly the unvaccinated, remain vulnerable to more serious disease from the most transmissible coronavirus variant to date.

Other factors that might lead to greater risk include an individual's age, the type of vaccine or booster they received, and whether they have underlying health problems, such as heart disease or obesity, said Michael Osterholm, director of the Center for Infectious Disease Research and Policy at the University of Minnesota and a member of President Biden's covid-19 transition task force.

"Have you previously had infection? Were you vaccinated? How many doses of vaccine, and was it more than six months ago? So in some ways this is almost like a calculus problem. It's got a lot of moving parts to it and we're trying to figure it out," Osterholm said.
Finally, Donald G. McNeil Jr., the award-winning pandemic reporter formerly at the New York Times, connects the dots and offers this:
In Gauteng, the urbanized Johannesburg-Pretoria region of South Africa where Omicron was first isolated, new cases are plummeting so fast that there are already only half as many as there were at the peak. It's not a curve, it's an icepick, and it lasted barely a month. That suggests that, as the former F.D.A. commissioner, Dr. Scott Gottlieb, said on Sunday, it's "going to blow its way through the population, probably very quickly."

If that's the case, New York, as the country's most crowded metropolis, should set the pace. If our cases drop to near zero in January (as India's did after their intense Delta wave last spring), we will know that the pandemic is nearing an end because everyone is immunized either by the vaccine or the virus. It will take longer for the virus to mop up less-crowded places like South Dakota and Idaho, but eventually, it will find all of us.

It's possible that, once every 100 years or so, a new coronavirus makes the jump from animals to humans and causes a pandemic so big that resistance to it persists into future generations, said Benjamin tenOever, a virologist at NYU Langone medical school. The four coronaviruses that now cause common colds — known as 229E, NL63, OC43 and HKU1 — may all be "pandemic strains that burned out" centuries ago.
There's a lot more to the piece—including some interesting speculation on why symptomatic people are testing negative at unusual rates—and I commend it to your attention.
The bottom line here is that I'm simultaneously upping my precaution game, including having ordered KN95 masks for the family (we're all appropriately vaccinated) and cautiously optimistic that this thing could be over soon. It would be easier if more Americans would get vaccinated and boosted, of course, but it looks like we're going to reach herd immunity one way or the other in the next few weeks.