Law of Remote Control War
The law of war is not fully clear when applied to modern conflicts.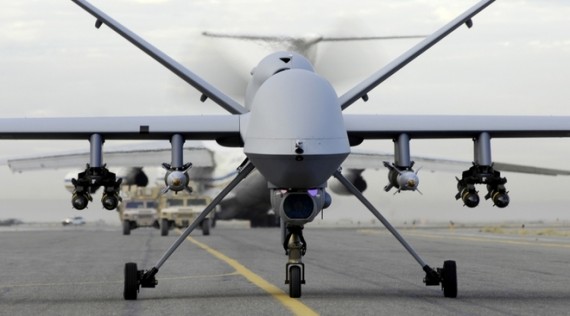 Charli Carpenter points the the complexity of applying the law of war, which has evolved over several centuries, to modern conflicts:
An example given at the workshop, for instance, is whether the Taliban (if it could) would have the right to target a civilian CIA drone pilot in Langley on her way home to dinner with her family from the compound in which she had recently launched remote missiles against targets in Pakistan. Precedent established by the US would probably suggest yes (assuming collateral damage were minimized and requirements of necessity were met), at least insofar as an equivalent civilian participant in armed hostilities in Pakistan would constitute a legitimate target even when not directly participating due to the 'continuous combat function'. (I am not myself arguing this formulation is correct; I am drawing out the normative implications of the argument made by the USG on targeted killings.) However the ILA understanding would say no: conditions of armed conflict are not occurring in Langley VA simply because the geographic location is being used to make targeting decisions, therefore the law of armed conflict wouldn't apply.
While I'll defer to Charli's knowledge of the actual state of jurisprudence on this, the USG formulation strikes me as the more reasonable analysis of the situation.
Whether someone is a civilian or military should be largely immaterial; the operative question is whether they are a combatant. Someone who actively kills in war is clearly that. So long as the war goes on, then, I don't see why a CIA drone pilot in Langley is any different from her counterpart who is a U.S. Air Force first lieutenant and stationed in Kandahar.
As a young cadet, were were assigned Michael Walzer's classic Just and Unjust Wars. It's been more than a quarter century now but my recollection is that even a non-combatant factory worker on the home front was considered a legitimate military target if they were making munitions, weapons, or other tools directly related to killing–but not if they were making uniforms, blankets, and other materials which merely support soldiers who kill.
The more interesting question is the status of a stateside intelligence officer studying satellite images and making targeting recommendations. To my way of thinking, that person is a combatant and fair game.