Learning About Learning
Most of what passes for conventional wisdom about learning is wrong.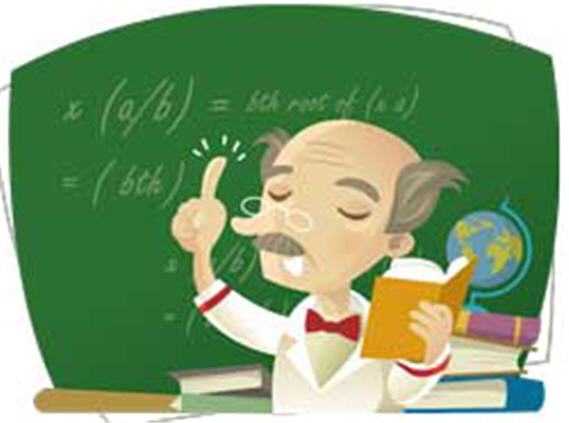 Most of what passes for conventional wisdom about learning is wrong.
For instance, instead of sticking to one study location, simply alternating the room where a person studies improves retention. So does studying distinct but related skills or concepts in one sitting, rather than focusing intensely on a single thing.

"We have known these principles for some time, and it's intriguing that schools don't pick them up, or that people don't learn them by trial and error," said Robert A. Bjork, a psychologist at the University of California, Los Angeles. "Instead, we walk around with all sorts of unexamined beliefs about what works that are mistaken."

Take the notion that children have specific learning styles, that some are "visual learners" and others are auditory; some are "left-brain" students, others "right-brain." In a recent review of the relevant research, published in the journal Psychological Science in the Public Interest, a team of psychologists found almost zero support for such ideas. "The contrast between the enormous popularity of the learning-styles approach within education and the lack of credible evidence for its utility is, in our opinion, striking and disturbing," the researchers concluded.

Ditto for teaching styles, researchers say. Some excellent instructors caper in front of the blackboard like summer-theater Falstaffs; others are reserved to the point of shyness. "We have yet to identify the common threads between teachers who create a constructive learning atmosphere," said Daniel T. Willingham, a psychologist at the University of Virginia and author of the book "Why Don't Students Like School?"

But individual learning is another matter, and psychologists have discovered that some of the most hallowed advice on study habits is flat wrong. For instance, many study skills courses insist that students find a specific place, a study room or a quiet corner of the library, to take their work. The research finds just the opposite. In one classic 1978 experiment, psychologists found that college students who studied a list of 40 vocabulary words in two different rooms — one windowless and cluttered, the other modern, with a view on a courtyard — did far better on a test than students who studied the words twice, in the same room. Later studies have confirmed the finding, for a variety of topics.

The brain makes subtle associations between what it is studying and the background sensations it has at the time, the authors say, regardless of whether those perceptions are conscious. It colors the terms of the Versailles Treaty with the wasted fluorescent glow of the dorm study room, say; or the elements of the Marshall Plan with the jade-curtain shade of the willow tree in the backyard. Forcing the brain to make multiple associations with the same material may, in effect, give that information more neural scaffolding.

[…]

Cognitive scientists do not deny that honest-to-goodness cramming can lead to a better grade on a given exam. But hurriedly jam-packing a brain is akin to speed-packing a cheap suitcase, as most students quickly learn — it holds its new load for a while, then most everything falls out.  "With many students, it's not like they can't remember the material" when they move to a more advanced class, said Henry L. Roediger III, a psychologist at Washington University in St. Louis. "It's like they've never seen it before."
At West Point, they have a name for that: "spec and dump."   But our system tends to encourage this, by giving periodic quizzes and then not revisiting the material.
An hour of study tonight, an hour on the weekend, another session a week from now: such so-called spacing improves later recall, without requiring students to put in more overall study effort or pay more attention, dozens of studies have found.

[…]

That's one reason cognitive scientists see testing itself — or practice tests and quizzes — as a powerful tool of learning, rather than merely assessment. The process of retrieving an idea is not like pulling a book from a shelf; it seems to fundamentally alter the way the information is subsequently stored, making it far more accessible in the future.
But most classes never require students to revisit the material after demonstrating proficiency (or lack of same).
It's not shocking that practice is behind pedagogy at the college level.  Professors seldom have any formal training in teaching, so they tend to copy the methods used in classes they took and found most stimulating and then adjust by trial and error over the course of their careers.
But it's amazing that primary and secondary education, which is governed and manned almost entirely by products of Colleges of Education, is still holding on to antiquated methods.  If all that time spent studying about how to teach isn't translating into adopting the leading edge teaching methods, then they might as well spend it instead mastering the subject matter.