Let Congress Go Home For The Recess, Let Them Hear From The People
Instead of staying in Washington, Congress should go on recess so Members of Congress and Senators can hear from the people how the shutdown is impacting them.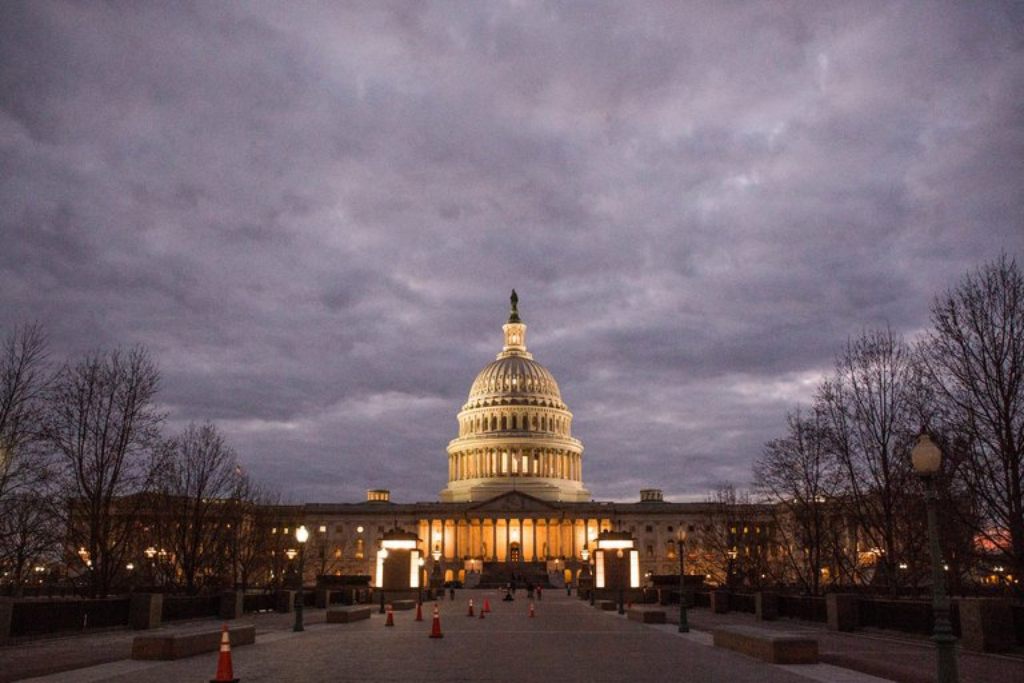 As I noted earlier this week, the House and Senate have decided to forego much of the two-week recess that was scheduled to start at the close of business today due to the ongoing government shutdown. On some level, this makes sense given the optics that Congress going out of session for two weeks while the government remains shutdown would create. Among other things, it would seem to guarantee that the shutdown will continue for at least another fourteen days, putting it at 42 days long, and probably destined to go longer. From a public relations point of view, the prospect of Congress going on what many in the public might view as a vacation seems self-defeating and destined to cause political perception problems among members of the general public. Additionally, one could argue that keeping Congress in session during the next two weeks would, in some sense, be a punishment for failure to act on a shutdown that never should have happened and certainly should not have been allowed to go on this long.
On the other hand, it strikes me that there are good reasons to let Congress go out of town for what the calendar designates as a "District Work Period," and it has everything to do with the current session. At this point, keeping the House and Senate in session doesn't really accomplish anything with regard to the shutdown. There are no negotiations going on with respect to the shutdown, and to the extent that there are the parties involved would be White House representatives such as Vice-President Pence and Acting Chief of Staff Mick Mulvaney and Congressional representatives that would include high-level staff representatives of the leadership of both parties in both Chambers, and perhaps members of the leadership itself. Additionally, such negotiations can easily be conducted over the phone or via video. Furthermore, in the unlikely event that a deal is reached, Congress can be recalled by the leadership on roughly 72 hours notice. After all, this isn't the 18th or 19th Century when it took days or weeks for Members of Congress to make the journey from their home to Washington, D.C.  Therefore, there seems to be little reason to keep the rest of Congress in Washington.
So, here's an idea. Let the Senators and Members of Congress go home to their respective Districts and states. Let them hear from the people who are being impacted by this shutdown on a daily basis. Let them get an earful from the people being  Let them get an earful from the people being directly impacted by this shutdown. Let them hear from people who are on the verge of falling two paychecks behind for the year with no prospect that they are going to get paid in sight. Let them hear from the people having to chose between paying the mortgage, the car, or some other necessary expense. Let them hear from parents who can't afford their kid's medical visits. Let them hear from people being forced to visit a Food Bank for the first time in their lives. Let them hear from Federal contractors and others being impacted by this shutdown who will not eventually be compensated for the losses they are suffering due to this shutdown. Let them hear from business owners and community leaders about the economic impact the shutdown is having in the towns and cities they represent. Let them be forced to listen to all of it. Then, let them explain why it's all worth it in order to get a tiny fraction of money for a wall that most Americans don't support, which will not be built, and which Mexico won't pay for. Maybe, just maybe, this will cause them to come back to Washington in two weeks with a new perspective and maybe it will finally cause Republicans particularly to stand up to a President who apparently doesn't give enough of a damn to act right now.