Liberty U. Sticking with Face-to-Face Instruction
It is hard not to see this as a politically driven move.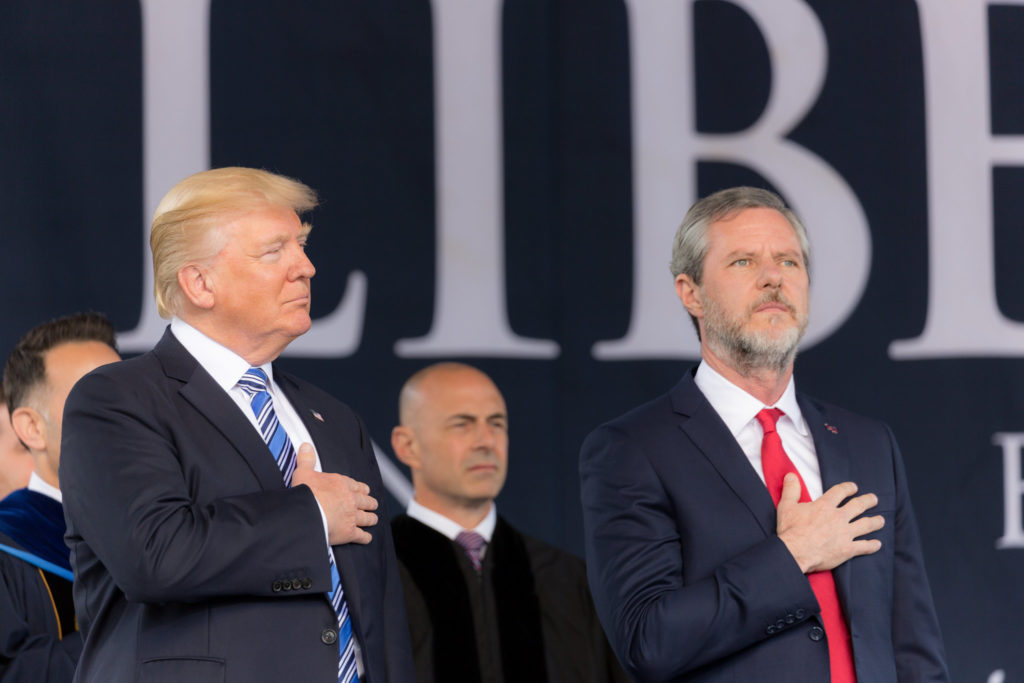 Via WaPo: Liberty University President Jerry Falwell Jr. says in-person classes to continue
Even as many colleges and universities closed in response to the coronavirus threat, Liberty University President Jerry Falwell Jr. went on Fox News on Friday morning to suggest the virus was a plot to undermine President Trump and to say his school would open as usual when students return from spring break on March 23.

"It's just strange to me how so many are overreacting," Falwell said, comparing media coverage of the novel coronavirus to coverage of earlier epidemics. "It makes you wonder if there's a political reason for that. Impeachment didn't work, and the Mueller report didn't work, and Article 25 didn't work. And so maybe now this is their next attempt to get Trump."

Falwell also speculated in the "Fox & Friends" interview that North Korea and China may have cooperated on a secret plot to spread the virus without offering evidence to support his baseless rumor, which he attributed to a restaurant owner.
Here's video from Fox and Friends
In the interview, he compares Covid-19 to H1N1, which is wholly irresponsible.
To be clear, Liberty University is not the only college/university that will be maintaining face-to-face instruction. I directly understand, from a professional point of view, the complex nature of this decision. These decisions need to take into account the impact on students, faculty, and staff as well as the general capability of the institution to adequately maintain instruction going forward.
However, what such decisions should not be based on are crass politics and conspiracy theories.
It is also bizarre to both downplay Covid-19 at not a big deal and also theorize that it is some kind of bioterrorism.
Liberty is taking some social distancing moves:
Liberty has taken some steps in response to the coronavirus pandemic. On Friday, it canceled attendance at its weekly convocation of students that brings together about 6,000 students to listen to a speaker. The event was streamed online. Earlier this week, it announced that all of its international study programs for spring and summer were terminated and called back Liberty students studying in Rome.
But, of course:
Falwell's announcement that in-person classes would resume following spring break did not sit well with some students at the Christian evangelical university in Lynchburg.
I expect not. I will note that they have a week to change their minds, and I would not be surprised if this decision isn't reversed between now and the 23rd.
As a closing note, it is worth pointing out that Liberty has a massive online operation and is better positioned than most universities to make the shift online. This makes this decision all the more dubious.