Libyan Rebels Not Happy With NATO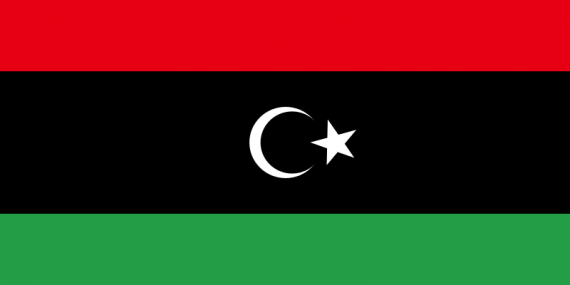 In the days since NATO has taken over the no-fly zone from the US/UK/French, the Libyan rebels have been increasingly critical of the manner in which NATO is deploying its air assets:
BREGA, Libya — A senior Libyan rebel leader sharply criticized NATO on Monday for bureaucratic delays that he said were putting civilians' lives at risk and complicating rebel efforts to fight the Qaddafi forces on the ground.

The official, Ali al-Essawi, the foreign policy director of the Transitional National Council, made his remarks as the rebels' disorganized and quixotic fight again stalled under fire in the eastern oil town of Brega, where loyalist forces have fought off repeated rebel attacks, and as more people were reported to have been killed in the siege at the beleaguered city of Misrata.

In Brega, after forces loyal to Col. Muammar el-Qaddafi ceded their presence in a residential quarter of the town, a rebel attack in the evening against loyalists at a university campus and oil infrastructure was met by ferocious heavy machine gun fire and an artillery or mortar barrage.

The loyalists' firepower, coordinated and accurate, killed at least several rebel fighters and wounded many more, and sent others scrambling north in retreat.

Throughout the day, no air power was visible overhead. A Pentagon spokesman, Capt. Darryn James, said that American air power had played a smaller role in the war since Sunday, and with command and control of the air campaign officially shifted to NATO, by midnight on Monday in Washington the United States had no strike sorties planned.

American aircraft, Captain James said, would now be on a so-called standby mode and would fly only when requested by NATO and approved by the Pentagon. The withdrawal of American assets means, among other things, that the rebels will have less support from two classes of aircraft that made several successful attacks against the Qaddafi forces in eastern Libya — the AC-130 gunship and A-10 — than when the loyalist forces were turned back just short of Benghazi, the rebel capital, two weeks ago.

The quiet in the eastern skies on Monday seemed to underscore Mr. Essawi's sentiment that the international military campaign, after initially turning back Colonel Qaddafi's army and militias as they swept eastern Libya, had lost momentum, leaving adrift the ground war, waged by rebels with virtually no military experience or structure.

"There's a delay in reacting and lack of response to what's going on on the ground, and many civilians have died, and they couldn't react to protect them," Mr. Essawi said in Rome.

Mr. Essawi said the problems began after NATO took charge of the air campaign from the United States, Britain and France, and that he now foresaw a drawn-out battle. "They took the command, they will make it long," he said at the Community of Sant'Egidio, a liberal Catholic group active in diplomacy.

A sustained campaign could be especially hard on civilians in Misrata, a city in the west in which rebels have been battling the Qaddafi forces in a long siege. A resident of the city, Mohamed, said by telephone that five people had been killed and 24 wounded in continued shelling on Monday. His last name was withheld for his protection.

Any long-lasting campaign raises questions as well about the prospects for rebel success in the east, where a small, ill-trained rebel column had been stalled for days along the two-lane highway to Brega.
The rebels also seem frustrated by the fact that NATO enforcement of the no-fly zone is limited to, well, enforcement of the no-fly zone:
AL-ARBAEEN, Libya (Reuters) – Libyan rebels regained ground in a new advance on an oil port on Wednesday but accused NATO of inaction hindering their quest to oust Muammar Gaddafi.

NATO said Gaddafi was making it increasingly difficult for its pilots to carry out air strikes by ensconcing his forces in heavily populated areas and using civilians as human shields.

(…)

"God willing, we are going to try to enter Brega today," said rebel Idriss Abdel Karim, but he and various comrades complained of a lack of support from NATO bombers.

"(Government forces) are scared of NATO air strikes but NATO doesn't bomb anything in the first place," he said.

"There have been no air strikes. We hear the sound, but they don't bomb anything," said Hossam Ahmed, another rebel.

"What is NATO waiting for? We have cities that are being destroyed. Ras Lanuf, Bin Jawad, Brega, and Gaddafi is destroying Misrata completely," added Said Emburak, an Ajdabiyah resident.

NATO's air strikes are targeting Gaddafi's military infrastructure but only to protect civilians, not to provide close air support for rebels, much to their dismay, as part of a no-fly zone mandated by the U.N. Security Council.
So, in other words, the rebels are upset because NATO is limiting its role to protection of civilians pursu7ant to the requirements and restrictions of UNSCR 1973,  Frankly, that's exactly what they're supposed to do. The mission is to protect civilians, not help the rebels overthrow Qaddaffi. If NATO is helping keep the mission limited to that role, then they're accomplishing something worthwhile.