Lieberman Backs Term Limits For Senators on Way Out of Senate
Joe Lieberman has had a change of heart on term limits: He's now for them.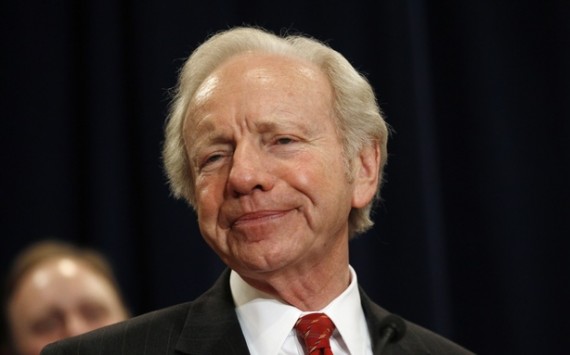 Joe Lieberman has had a change of heart on term limits:
Retiring Sen. Joe Lieberman (I-CT) told WFSB-TV that it is time for sweeping changes in the way the United States chooses its leaders and said he supports the elimination of the electoral college and supports term limits for his colleagues in the Senate.

Said Lieberman: "My position on this has changed. Some say there are term limits for senators every six years and it is up to voters to decide. When I started here (24 years ago) I was 99th in seniority, and now I am 20th, so it does change, but needs to change more often… I think it would make the senate less partisan and healthier if it turned over more often."
Now, I happen to concur. While there's something to be said for experience, there's a tendency for Senators to get re-elected well into their 80s and 90s precisely because their seniority makes them powerful enough to bring lots of goodies home.
But I'm reminded of a line from one of Lieberman's junior colleagues, Al Franken, from the days when he was a writer and occasional player on Saturday Night Live. When draft registration was being reinstated during the Carter administration, Franken had a bit where he argued for the advantages of the system that included something along the lines of "Back when I was young and stupid, I opposed the draft. Now that I'm older and wiser . . . " The joke, of course, being that Franken was now old enough not to be eligible to be drafted.
While it's true that Lieberman still has 20 colleagues more senior to him as he approaches involuntary retirement, he's benefited enormously from the seniority system. He has for quite a number of years wielded outsize power as a committee chairman.
Additionally, it's safe to say, Lieberman would gladly have served a fifth term had he not become a pariah after winning his fourth term as a sore loser candidate.