Louisiana's Mary Landrieu Distances Herself From Obamacare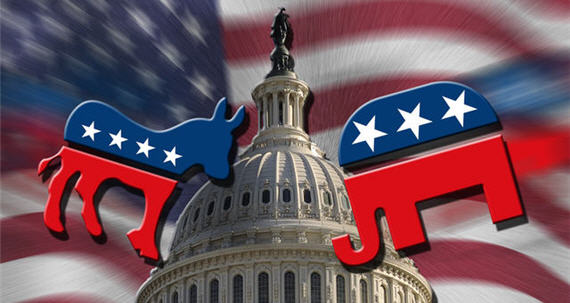 Notwithstanding her vote in 2010 in favor of the PPACA, Democratic Senator Mary Landrieu is trying to distance herself from the law:
Sen. Mary Landrieu, the vulnerable Louisiana Democrat, tried Wednesday to distance herself even further from both Obamacare and President Barack Obama in the first television commercial of her reelection campaign.

The $250,000 buy continues a marked change in Landrieu's tone from the start of the year and speaks to how devastating Democrats realize the health care overhaul may be to their hopes of holding the Senate.

Built around news clips, the 30-second ad highlights legislation Landrieu introduced to let people keep their health care plans after the public outcry over hundreds of thousands of cancellations.

Landrieu tries to pin the broken promise that Americans could keep their plans if they like them squarely on the president, not on the congressional Democrats who espoused the same talking point.

"Senator Landrieu says President Obama needs to stick to his word," a local news anchor says in the commercial.

This is the first ad run by a Democrat touting efforts to fix the law. Party strategists say polls show swing voters appreciate a solutions-oriented message more than the full repeal supported by many Republicans.

Notably, Landrieu is running the ad in six Louisiana markets — Baton Rouge, Lafayette, Lake Charles, Alexandria, Shreveport and Monroe — but not New Orleans, where Obama remains immensely popular among African-Americans, a constituency the senator desperately needs to turn out in a non-presidential election for her to survive.

Landrieu even takes credit for Obama's announcement that states and insurance companies could renew individual health plans for another year.

"What I've said to the president is, you told them that they could they keep it,'" Landrieu, wearing a cross around her neck, is shown telling a local affiliate.

"I'm fixing it," she's then shown saying on CNN. "And that's what my bill does. And I've urged the president to fix it."
Polling in the Louisiana Senate race has been limited, with the most recent poll more than a month old and those previous to that even older, and while they do show Landrieu with a lead over likely Republican nominee Bill Cassidy, they also show she pulling in less than 50% of the vote, and in some cases only garnering support in the low 40s. This is not where an incumbent wants to be even this far out from election, and especially not in a red state like Louisiana where Mitt Romney won by seventeen points just last year, and polling on the PPACA itself has been largely negative. Thus it's not surprising that she would try to distance herself from the law, and the President, especially in light of the problems the roll out of the law has faced  since October 1st. Whether it will work or not is something only time will tell.
Here's the ad: