Maine Voters Vote To Expand Medicaid, Making An End Run Around Governor LePage
Voters in Maine hand their conservative Governor a setback.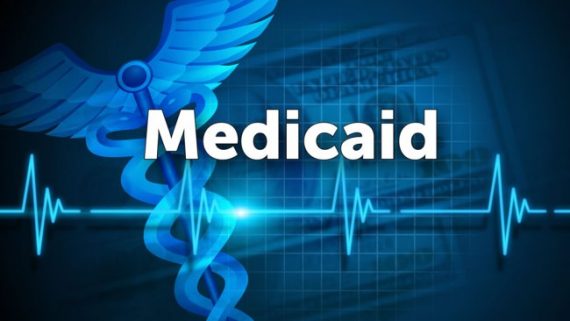 In an end-run around Maine's conservative Republican Governor Paul LePage, Maine voters voted to expand Medicaid as permitted under the Affordable Care Act in yesterday's election:
Voters in Maine approved a ballot measure on Tuesday to allow many more low-income residents to qualify for Medicaid coverage under the Affordable Care Act, The Associated Press said. The vote was a rebuke of Gov. Paul LePage, a Republican who has repeatedly vetoed legislation to expand Medicaid.

At least 80,000 additional Maine residents will become eligible for Medicaid as a result of the referendum. Maine will be the 32nd state to expand the program under the health law, but the first where voters, not governors or legislators, decided the issue. Other states whose leaders have resisted expanding the program were closely watching the campaign, particularly Utah and Idaho, where newly formed committees are working to get Medicaid expansion on next year's ballots.

Supporters, including advocacy groups that collected enough signatures to get the question on the ballot, said the measure would help financially fragile rural hospitals, create jobs and provide care for vulnerable people who have long gone without.

Mr. LePage and other opponents, including several Republicans in the state Legislature, said Medicaid expansion would burden the taxpayers and the state budget, and described it as a form of welfare.

"The truth is that Medicaid expansion will just give able-bodied adults free health care," Mr. LePage said in a recent radio address. "We don't mind helping people get health care, but it should not be free. 'Free' is very expensive to somebody."

The pro-expansion side may have benefited from energized public support for government health programs in a year when President Trump and Republicans in Congress tried repeatedly to repeal the Affordable Care Act and cut spending on Medicaid, which covers one in five Americans. Senator Susan Collins of Maine, one of the few Republicans who firmly opposed the repeal efforts, has been an outspoken defender of Medicaid, although she did not take a position on the ballot question.

The health law gives states the option of allowing any citizen with income up to 138 percent of the poverty level — $16,642 for an individual, $24,600 for a family of four — to qualify for Medicaid, which states and the federal government both pitch in to pay for.

Under the Affordable Care Act, the federal government picked up the cost of new enrollees under Medicaid expansion for the first three years and will continue to pay at least 90 percent. States cover a significantly larger portion of the expenses for the rest of their Medicaid population.
Maine's legislature, in which one house is controlled by Democrats and the other is controlled by Republicans by a single vote, had voted to accepted the PPACA's Medicaid expansion several times in the years since the PPACA became law but the measure was always vetoed by Governor LePage, who has claimed that expansion would be too much of a financial burden for the state notwithstanding the fact that the PPACA provides that the Federal Government will provide most of the funding for it. It was because of this that grassroots organizations took it upon themselves to utilize the state's referendum process to go around the Governor and take the matter directly to the people, who surveys had shown were largely supportive of the idea of expanding Medicaid. The reasons for this outcome aren't hard to understand, as Jazz Shaw notes, the state is dealing with an opioid addiction epidemic and has the oldest average age of any state in the country. By some estimates, expansion would add at least 70,000 to those covered by health insurance in the state, addressing what many have contended is a serious problem.
Notwithstanding the  outcome of the vote, though, Governor LePage is saying he won't allow implementation until the state can find a way to pay for it:
Maine Gov. Paul LePage (R) said Wednesday his administration will not expand Medicaid until the state finds a way to pay for it, a day after voters approved a ballot measure to broaden the program.

"Credit agencies are predicting that this fiscally irresponsible Medicaid expansion will be ruinous to Maine's budget," LePage said in a statement.

"Therefore, my administration will not implement Medicaid expansion until it has been fully funded by the Legislature at the levels [the Department of Health and Human Services] has calculated, and I will not support increasing taxes on Maine families, raiding the rainy day fund or reducing services to our elderly or disabled."

Maine voters on Tuesday approved a ballot measure calling for the state to expand Medicaid under ObamaCare, the first state to do so through a referendum.

LePage, who is term-limited out of office next year, has previously vetoed five Medicaid expansion bills passed by the state's legislature, arguing that such a move would be disastrous for the state's economy.

Maine's House Speaker Sara Gideon (D) said in a statement that the legislature would implement the Medicaid expansion measure, and will fight the governor if he tries to intervene.

"The legislature will move swiftly to fund Medicaid expansion as required by law. The governor and DHHS commissioner will implement its requirements as well, as they are obligated to do," Gideon said.

"Any attempts to illegally delay or subvert this law will not be tolerated and will be fought with every recourse at our disposal. Mainers demanded affordable access to healthcare yesterday, and that is exactly what we intend to deliver," she added.

Under ObamaCare, the federal government paid for the entire cost of states that chose to expand Medicaid up until this year, when that support dropped to 95 percent. The federal share will eventually drop to 90 percent.
Some of the states that expanded Medicaid early have been paying for their share with taxes on providers.

LePage said expansion will give "free health care to working-age, able-bodied adults, most of whom do not have dependents."
Exactly what authority LePage has to block expansion now that the voters have approved it is unclear, but it would be difficult for him to accomplish that goal without the cooperation of the state legislature, which doesn't seem as though it would be forthcoming. Additionally, the fact that LePage will be out of office next year means that his ability to block implementation would be short-term at best since whoever succeeds him could easily reverse whatever actions he took to block implementation of the referendum's mandate. In any case, the passage of this referendum makes Maine the 32nd state to accept Obamacare's Medicaid expansion and, I believe, the first to do so via a voter referendum rather than legislative or executive action. Given that this is occurring at the same time that Republicans are still talking about repealing and replacing the Affordable Care Act, you would think that national Republicans will get the message. Of course, the odds are that they won't.