Majority Of Colorado Voters Have Smoked Pot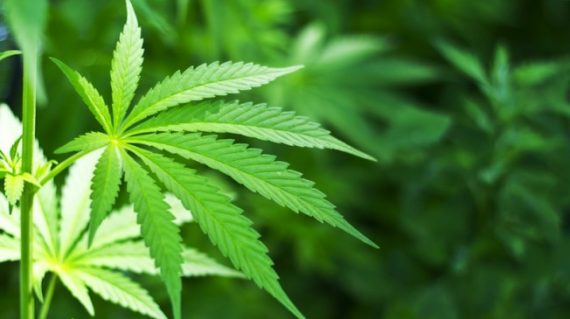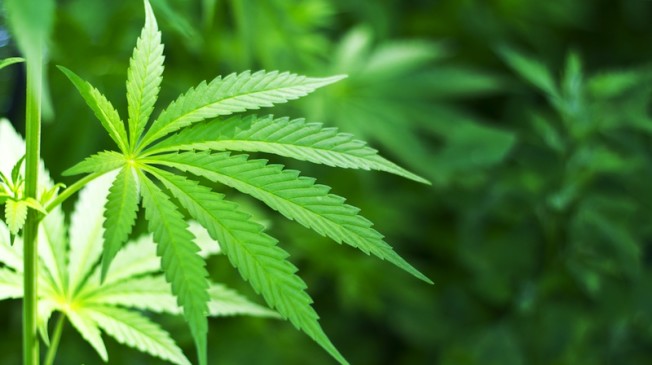 This is perhaps the least surprising poll result ever:
More than half of all Colorado residents have tried marijuana at some point in their lives, according to a collection of data released by Quinnipiac University pollsters.

Quinnipiac, which is based in Connecticut, conducts scads of state-by-state polling and, on Friday morning, tweeted out a chart comparing pot usage across seven states in which they had conducted polls in February and March. Here are the results.

The Colorado number shouldn't surprise anyone — given that pot use is legal in the state, as of January 1.  And, the numbers in most of the other states Pew tested — with the exceptions of Iowa and Virginia where pot usage is under 40 percent — are consistent with national data about how many people have tried marijuana during their lives.
Here's the chart: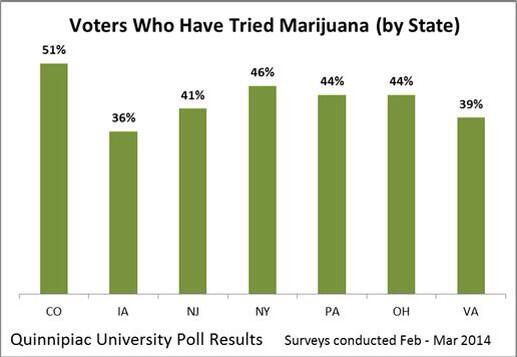 Personally I think the numbers in other states may be understated. Given that marijuana is now legal in Colorado, it's much less embarking for someone there to admit they've smoked it. In states where it is still illegal there is likely some portion of the people answering "no" who are doing so because it's illegal, not because they've never smoked it.