Refer Madness Among The Acela Corridor Crowd
The latest news on the marijuana legalization front has led David Brooks and others to go into a completely pathetic panic.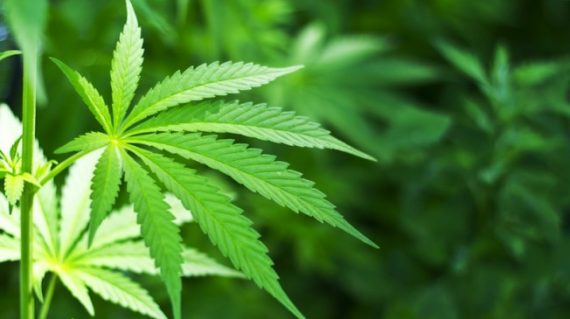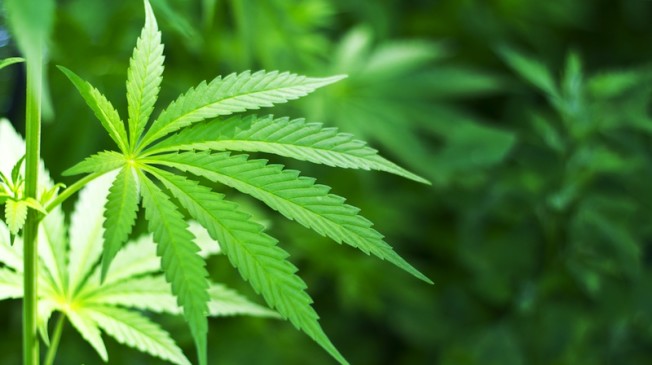 Starting on January 1st, it became legal for stores in Colorado to sell marijuana. This comes after the election referendum in November 2012 when Colorado voters, along with voters in Washington State, approved a referendum legalizing marijuana for recreational use, the first states in the Union to do so. There are, of course, a wide array of regulations that apply to the operations of these story ranging from who they can sell to (nobody under 21 and nobody from out of state unless they're going to consume the product in state), how much they can grow at a given time, how much they can sell to one person, as well as other measures including, not surprisingly, a raft of taxes on top of the sales price. Despite all those regulations, the first two days of store operations across the state have apparently been wildly successful, with thousands of people lining up to be able to make their first legal purchase of a substance that police had been looking the other way on for quite some time.  Given the fact that the referendum passed by a fairly healthy margin, it's no surprise that there was a ready market for the product. Indeed, that seems to have been at least partly the point for the referendum to begin with.
The events in Colorado have led to much national media coverage, and no small degree of on-air humor about marijuana use, but it's also led several of the elite, or perhaps a better word is effete, intellectuals in the New York-Washington corridor to wring their hands in distress. First up to bat in that regard is David Brooks who admits in a column today that he used to smoke marijuana, then goes on to tell us why nobody else should be allowed to:
For a little while in my teenage years, my friends and I smoked marijuana. It was fun. I have some fond memories of us all being silly together. I think those moments of uninhibited frolic deepened our friendships.

But then we all sort of moved away from it. I don't remember any big group decision that we should give up weed. It just sort of petered out, and, before long, we were scarcely using it.

We didn't give it up for the obvious health reasons: that it is addictive in about one in six teenagers; that smoking and driving is a good way to get yourself killed; that young people who smoke go on to suffer I.Q. loss and perform worse on other cognitive tests.

I think we gave it up, first, because we each had had a few embarrassing incidents. Stoned people do stupid things (that's basically the point). I smoked one day during lunch and then had to give a presentation in English class. I stumbled through it, incapable of putting together simple phrases, feeling like a total loser. It is still one of those embarrassing memories that pop up unbidden at 4 in the morning.

We gave it up, second, I think, because one member of our clique became a full-on stoner. He may have been the smartest of us, but something sad happened to him as he sunk deeper into pothead life.

Third, most of us developed higher pleasures. Smoking was fun, for a bit, but it was kind of repetitive. Most of us figured out early on that smoking weed doesn't really make you funnier or more creative (academic studies more or less confirm this). We graduated to more satisfying pleasures. The deeper sources of happiness usually involve a state of going somewhere, becoming better at something, learning more about something, overcoming difficulty and experiencing a sense of satisfaction and accomplishment.

(…)

We now have a couple states — Colorado and Washington — that have gone into the business of effectively encouraging drug use. By making weed legal, they are creating a situation in which the price will drop substantially. One RAND study suggests that prices could plummet by up to 90 percent, before taxes and such. As prices drop and legal fears go away, usage is bound to increase. This is simple economics, and it is confirmed by much research. Colorado and Washington, in other words, are producing more users.

The people who debate these policy changes usually cite the health risks users would face or the tax revenues the state might realize. Many people these days shy away from talk about the moral status of drug use because that would imply that one sort of life you might choose is better than another sort of life.

But, of course, these are the core questions: Laws profoundly mold culture, so what sort of community do we want our laws to nurture? What sort of individuals and behaviors do our governments want to encourage? I'd say that in healthy societies government wants to subtly tip the scale to favor temperate, prudent, self-governing citizenship. In those societies, government subtly encourages the highest pleasures, like enjoying the arts or being in nature, and discourages lesser pleasures, like being stoned.

In legalizing weed, citizens of Colorado are, indeed, enhancing individual freedom. But they are also nurturing a moral ecology in which it is a bit harder to be the sort of person most of us want to be.
The Washington Post's Ruth Marcus goes even further:
[T]he reason to single out marijuana is the simple fact of its current (semi-)illegality. On balance, society will not be better off with another mind-altering legal substance. In particular, our kids will not be better off with another mind-altering legal substance.

As the American Medical Association concluded in recommending against legalization last November, "Cannabis is a dangerous drug and as such is a public health concern." The association added: "It is the most common illicit drug involved in drugged driving, particularly in drivers under the age of 21. Early cannabis use is related to later substance use disorders."

And this point, for me, is the most convincing: "Heavy cannabis use in adolescence causes persistent impairments in neurocognitive performance and IQ, and use is associated with increased rates of anxiety, mood, and psychotic thought disorders."

A 2012 study of more than 1,000 New Zealanders from birth to age 38 found that "persistent cannabis use was associated with neuropsychological decline broadly across domains of functioning, even after controlling for years of education." Long-term users saw an average decline of eight IQ points.

Once again, teenage toking was the problem. The decrease in IQ was linked only to those with adolescent marijuana use, not those who started in adulthood.

"Impairment was concentrated among adolescent-onset cannabis users, with more persistent use associated with greater decline," the study reported. For those who started as teens, stopping didn't fully restore functioning. The results, it concluded "are suggestive of a neurotoxic effect of cannabis on the adolescent brain."
Tina Brown, meanwhile, argues that legalizing marijuana would leave America unable to compete with China because, "legal weed contributes to us being a fatter, dumber, sleepier nation even less able to compete with the Chinese" as she put it in a Tweet. MSNBC morning host, and former Congressman, Joe Scarborough, argues, meanwhile, that "pot just makes you dumb":
Scarborough's proof came from his experiences playing music "with a lot of guys in bands and on football teams that smoked pot."

"I hung around a lot of guys that smoked a lot of pot and never once did I say 'Hey, man, that looks like something I want to do,'" he recalled. "Never smoked it because everybody that ever did just looked dumb as hell. I'm sitting there going, 'Wait a second. I'm challenged enough as it is. Why do i want a hammer and hit myself in the head and make my odds for success even longer?'"

But even he was temporarily stumped when contributor Mark Halperin wondered, "Does drinking make you dumb?"

"In large amounts, yeah, it makes you dumb," Scarborough said.
Reading through what Brooks, Marcus, Brown, and Scarborough have written here is amusing, particularly so because they all more or less grew up in a generation when marijuana use was quite common, and while Brooks may be the only one who admits to having smoked pot at the time, they are all quite familiar with its use and how socially acceptable it was among their subculture/generation at a time when it was not only illegal but highly illegal, and the government was telling every (falsely it turned out) that using pot was a "gateway" to the use of harder drugs. Now, some 20-30 years after the War On (Some) Drugs has proved to be ineffectual in general and particularly a failure when it comes to marijuana, they are parroting the same sort of nonsense that they no doubt heard from their parents, teachers, and government officials growing up. It's the kind of rhetoric that led to a world where people who are caught with small amounts of marijuana, which, notwithstanding the horror stories that Brooks et al spread in their comments, remains less harmful overall than completely legal substances like alcohol and tobacco.
More importantly, as Matt Welch points out, there is a big difference between supporting legalization of a substance like marijuana and endorsing its use:
The absence of prohibition is not the presence of government sanction. There are a countless number of perfectly legal activities I may find personally abhorrent—giving money to a major-party politician, driving at the speed limit in the fast lane, rooting for the Boston Red Sox—but keeping them legally permissible is not a case of my values being trampled by the state. If anything, the opposite is true: The more government uses laws to shape behavior, the more it is likely to offend your core values, whatever they may be

(…)

The Drug War is to "subtly tip[ping] the scale" as a firing squad is to gentle discouragement. "Healthy societies" don't throw millions of people into human meat lockers to satisfy the moral urges of social engineers. It is "a bit harder to be the sort of person most of us want to be" after you go to jail for engaging in the same recreational activity as a teenage David Brooks. The "moral ecology" got a whole better on Jan. 1, and will get better still when people stop using the criminal code as a laboratory experiment on their fellow human beings.
Welch, of course, is absolutely right. There are a whole host of private activities that could potentially have an adverse impact on someone's life that we don't ban, or that we've tried to ban in the past only to discover the world that prohibition creates to be worse than the way things were before the substance was legal. Alcohol and tobacco are the obvious candidates, of course, but other "dangerous" activities include everything from skydiving to mountain climbing to rock cliff diving. Each of these, and so many others carry with them the risk of death, or of serious injuries that could land someone in a hospital for a long, long time recovering from life-threatening injuries.  The mere fact that someone is taking a risk with their own life, though, should not be a reason to prevent people from engaging in them at all, or in case case of marijuana throwing them in jail if they choose to use it.
Allahpundit addresses the issue another way, laying it out as a choices between the supposedly negative impact of legalization and the impact of prohibition:
What we're really arguing about here is how many people would or should be sacrificed in a legalization regime versus a prohibition one. Brooks wants to save some fraction of pot users who wouldn't try the drug but for legalization and will become consumed with it once they do. Legalizers want to save that fraction of pot users who, like David Brooks, have no problem managing their use and may eventually "age out" of it but end up in prison anyway because they got caught. How many of the latter should be sacrificed for the former? Or vice versa?
There are several points worth addressing here. First of all, the only thing we're talking about at the moment is legalization of marijuana. For the time being at least, the idea of legalizing harder drugs like cocaine or heroin is not even in the range of being on the agenda and is only something you'll hear discussed among drug war critics looking at this issue long term. It's only been very recently that polling has started to indicate that the public as a whole has come to support marijuana legalization, or at least decriminalization to the point where it amounts to little more than a traffic ticket as is the case in California. It will be quite a longer time, if ever, before there is public support for legalizing something like cocaine. Second, notwithstanding the "Refer Madness" hysteria that Brooks et al are trying to spread here, there's little actual evidence that marijuana is as harmful as their claim. Indeed, as noted above, there's plenty of evidence that both tobacco and alcohol have more serious long-term health impacts on individuals than marijuana does. If we're not going to completely ban those substances the way we do marijuana, then why should we ban marijuana? I'd submit that there is no intellectually consistent response to that question. Third, there's a significant difference between any harm that use of any substance may cause the user and harm that it may cause to others. If someone drives under the influences of any substance and kills or seriously injures someone, then they ought to be punished regardless of whether that substance is alcohol, marijuana, or a misused prescription drug. Banning a drug solely because of the alleged harm it causes to a person who choose to use it essentially denies individuals to make choices for themselves and constitutes a grave infringement on individual liberty. Finally, there is the fact that we already know what the costs of prohibition are because history teaches us that prohibition of things people want (1) won't work and (2) it will lead to the creation of a criminal underclass. We saw it between 1920 and 1933, and we've seen it during the utter fairly that has been the War On (Some) Drugs. Only a fool would ignore the reality that we've learned from those experiences.
One final point regarding all of this is addressed to conservatives, Republicans, and others who claim to support limited government and individual liberty such as Brooks and Scarborough. If you were truly committed to limited government, then you would be an enthusiastic supporter of legalization.First of all, where in that Constitution you claim to admire does it give government at nay level the right to prevent an adult from ingesting any substance in their body? On a more specific level, why should this be a matter of Federal concern at all? If Colorado and Washington wish to legalize marijuana while other states and localities to either decriminalize it or permit its use for medical purposes, then why should the Federal Government be allowed to intervene and supersede those choices. Yes, I am aware that the Supremacy Clause in the Constitution provides for such a thing, and that Federal Criminal Law does not have to be governed by state law choices, but if the people in a certain state choose to legalize pot, then why should the Federal Government be permitted to step in and arrest people who are doing something that is perfectly legal in their state? Furthermore, it should be rather obvious that criminalizing a substance like marijuana leads to bigger government,  more militaristic police departments, corrupt law enforcement, and a legal system busting to overflowing with people who did nothing worse than smoke some pot. Shouldn't the police be more concerned with preventing, solving, and punishing crimes of violence and fraud rather than the guy next door who lights up a joint after a day a work? (Who I'd submit is no different than the guy who cracks open a can of beer or pours a Scotch.)
Legalizing marijuana is a good idea not because smoking pot is good for you, or something that should be endorsed, but because it's better than a world where the substance is illegal. We recognized that regarding alcohol after thirteen long and unsuccessful years, and just like alcohol the fact that one supports legalization of marijuana doesn't mean that they also think everyone should smoke marijuana. As with many other activities, it should be up to the individual. That, after all, is what individual liberty is all about.