The Conservative Case For Legalizing Marijuana
Marijuana legalization is an issue that unites people across the political aisle.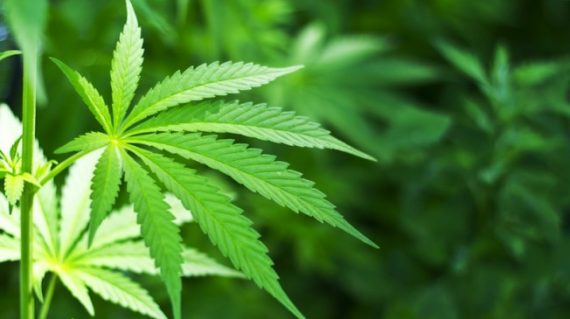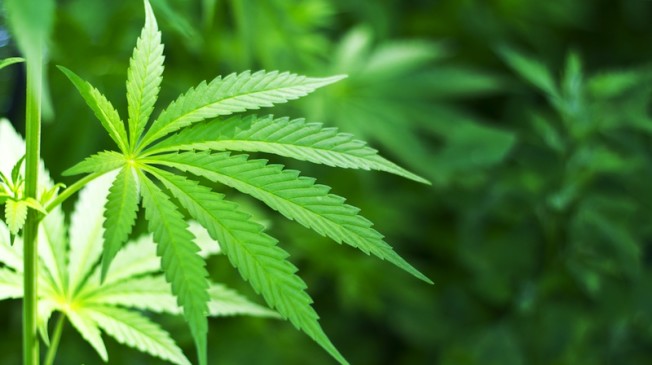 Using the recent formal legalization of in-store marijuana sales in Colorado, which will soon be followed by similar action in Washington when that states formally implements the results of its legalization referendum in the coming months, the editors at National Review get firmly behind the idea of legalization themselves:
Regardless of whether one accepts the individual-liberty case for legalizing marijuana, the consequentialist case is convincing. That is because the history of marijuana prohibition is a catalogue of unprofitable tradeoffs: billions in enforcement costs, and hundreds of thousands of arrests each year, in a fruitless attempt to control a mostly benign drug the use of which remains widespread despite our energetic attempts at prohibition. We make a lot of criminals while preventing very little crime, and do a great deal of harm in the course of trying to prevent an activity that presents little if any harm in and of itself.

Marijuana is a drug, as abusable as any intoxicant is, and its long-term use is in some people associated with undesirable effects. But its effects are relatively mild, and while nearly half of American adults have smoked marijuana, few develop habits, much less habits that are lifelong (in another context, we might write "chronic"). Compared to binge drinking or alcohol addiction, marijuana use is a minor public-health concern. All that being the case, the price of prohibition is relatively high, whether measured in police and penal expenses or in liberty lost. The popularity of marijuana may not be the most admirable social trend of our time, but it simply is not worth suppressing.

(…)

The payoff is not in tax revenue gained but in losses avoided. A great many people will avoid being convicted of crimes for a relatively benign recreational indulgence — and those criminal convictions often have much more severe long-term consequences on pot-smokers' lives than marijuana does. The business of policing covert marijuana dealers has been replaced with the relatively straightforward business of regulating them in the open. A large and fairly nasty criminal enterprise has lost its raison d'être, at least so far as the Colorado market is concerned.

Perhaps most important, the legalization of marijuana in Colorado — and the push for its legalization elsewhere — is a sign that Americans still recognize some limitations on the reach of the state and its stable of nannies-in-arms. The desire to discourage is all too easily transmuted into the desire to criminalize, just as the desire to encourage metastasizes into the desire to mandate. It is perhaps a little dispiriting that of all the abusive overreaches of government to choose from, it is weed that has the nation's attention, but it is a victory nonetheless. Unfortunately, it is probably too much to hope that Colorado's recognition of this individual liberty might inspire some popular reconsideration of other individual liberties, for instance that of a working man to decide for himself whether he wants to join a union, or for Catholic nuns to decide for themselves whether they want to purchase drugs that may work as abortifacients — higher liberties, if you will.
Since this editorial appeared online earlier today, some pundits have expressed surprise that what is perhaps the premier magazine of conservatism, both cultural and political, would do something such as endorse drug legalization, even if it is only in the limited sense of marijuana legalization. It strikes me, though, that such surprise demonstrates mostly a lack of knowledge of history on the part of the pundits in question. For one thing, and this is something I can testify too as someone who was a regular reader of NR from the late 1980s through at least the mid-90s, National Review wasn't exactly known as a publication that whipped up support for the War On Drugs to begin with. To a large degree, this is due to the influence of William F. Buckley Jr. himself, who seemed to have held a largely libertarian view on the issue of marijuana use and was rumored to have sailed out beyond the territorial limits of the United States on at least one occasion to give smoking marijuana a try. Additionally, NR frequently gave space in the magazine to advocates for decriminalization and legalization space in the magazine to advance their arguments, and that such people were frequent guests on Buckley's television show Firing Line.
In 2004, for example, Buckley wrote this about the issue:
Conservatives pride themselves on resisting change, which is as it should be. But intelligent deference to tradition and stability can evolve into intellectual sloth and moral fanaticism, as when conservatives simply decline to look up from dogma because the effort to raise their heads and reconsider is too great. The laws aren't exactly indefensible, because practically nothing is, and the thunderers who tell us to stay the course can always find one man or woman who, having taken marijuana, moved on to severe mental disorder. But that argument, to quote myself, is on the order of saying that every rapist began by masturbating. General rules based on individual victims are unwise. And although there is a perfectly respectable case against using marijuana, the penalties imposed on those who reject that case, or who give way to weakness of resolution, are very difficult to defend. If all our laws were paradigmatic, imagine what we would do to anyone caught lighting a cigarette, or drinking a beer. Or — exulting in life in the paradigm — committing adultery. Send them all to Guantanamo?
Legal practices should be informed by realities. These are enlightening, in the matter of marijuana. There are approximately 700,000 marijuana-related arrests made very year. Most of these — 87 percent — involve nothing more than mere possession of small amounts of marijuana. This exercise in scrupulosity costs us $10-15 billion per year in direct expenditures alone. Most transgressors caught using marijuana aren't packed away to jail, but some are, and in Alabama, if you are convicted three times of marijuana possession, they'll lock you up for 15 years to life. Professor Ethan Nadelmann, of the Drug Policy Alliance, writing in National Review, estimates at 100,000 the number of Americans currently behind bars for one or another marijuana offense.

(…)

Critics of reform do make a pretty plausible case when they say that whatever is said about using marijuana only for medical relief masks what the advocates are really after, which is legal marijuana for whoever wants it.

That would be different from the situation today. Today we have illegal marijuana for whoever wants it. An estimated 100 million Americans have smoked marijuana at least once, the great majority, abandoning its use after a few highs. But to stop using it does not close off its availability. A Boston commentator observed years ago that it is easier for an 18-year old to get marijuana in Cambridge than to get beer. Vendors who sell beer to minors can forfeit their valuable licenses. It requires less effort for the college student to find marijuana than for a sailor to find a brothel. Still, there is the danger of arrest (as 700,000 people a year will tell you), of possible imprisonment, of blemish on one's record. The obverse of this is increased cynicism about the law.

We're not going to find someone running for president who advocates reform of those laws. What is required is a genuine republican groundswell. It is happening, but ever so gradually. Two of every five Americans, according to a 2003 Zogby poll cited by Dr. Nadelmann, believe "the government should treat marijuana more or less the same way it treats alcohol: It should regulate it, control it, tax it, and make it illegal only for children."
That was published more than nine years ago, in June of 2004, a time when most polling still indicated that a majority of Americans still opposed the idea of legalization of marijuana, and when the movement for legalization solely for medicinal purposes was still in its infancy. One wonders what he'd think about the fact that a majority of Americans now supports legalization, that 23 states have decriminalized marijuana, legalized it for medicinal purposes, or fully legalized it, and that the magazine he founded is now officially taking the editorial position that the nation should follow in the footsteps of Colorado and Washington. Something tells me that he wouldn't be all that surprised, and probably quite pleased.
There is, of course, very little in the National Review editorial to disagree with. While my personal views on the issue of drug legalization come from the point of view of the individual liberty aspects of the issue, there's no denying that there are substantial consequential arguments in favor of legalization as well. Indeed, it is those consequentialist arguments that the editorial advances that are most likely to persuade members of the general public to support the idea of legalizing marijuana and, in the end, I don't really care why it is people come around to supporting the idea of legalization, as long as they support it. National Review is hardly a new to the group of us who support legalization, but their editorial is likely to catch many by surprise and, if it makes them think just a little bit more deeply about the insanity of the War On (Some) Drugs, especially as it applies to marijuana, then that's a good thing.