Matthew Perry, 1969-2023
The actor best known for his role in "Friends" is gone at 54.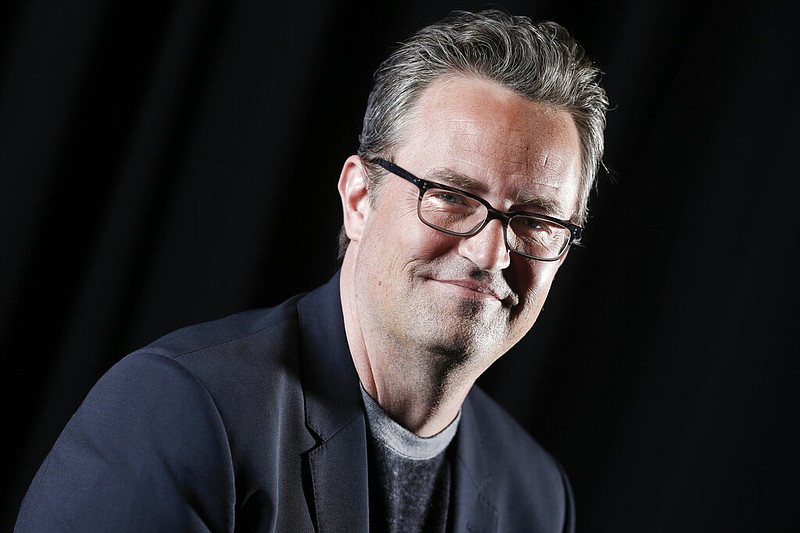 Reuters ("'Friends' star Matthew Perry dies of possible drowning at 54"):
Actor Matthew Perry, beloved star of the top-rated 1990s U.S. television sitcom "Friends" as the wise-cracking Chandler Bing, died on Saturday after apparently drowning in a hot tub. He was 54.

[…]

Canadian Prime Minister Justin Trudeau, who was a former schoolmate of Perry's in Ottawa, described the latter's passing as "shocking and saddening".

"I'll never forget the schoolyard games we used to play, and I know people around the world are never going to forget the joy he brought them," Trudeau said on X. "Thanks for all the laughs, Matthew. You were loved – and you will be missed."

NBC News, citing an unnamed representative of Perry and a law enforcement source, said he was found dead at his home in the Pacific Palisades neighborhood of Los Angeles.

"We are incredibly saddened by the too-soon passing of Matthew Perry," NBC Entertainment said. "He brought so much joy to hundreds of millions of people around the world with his pitch perfect comedic timing and wry wit. His legacy will live on through countless generations."

Perry's last post on Instagram, on Oct. 23, included a photograph of him sitting by a pool or jacuzzi at night, with the words: "Oh, so warm water swirling around makes you feel good? I'm Mattman."

Perry was best known for his longtime role as Chandler in the internationally successful "Friends," which ran for 10 seasons from 1994 to 2004, co-starring Jennifer Aniston, Courteney Cox, David Schwimmer, Matt LeBlanc and Lisa Kudrow.

The series made international celebrities out of all six castmates, who played a close-knit group of young adults who spent time at each other's apartments and at "Central Perk," a fictional Manhattan cafe.

[…]

Hidden from the public's view during much of the original run was Perry's prolonged struggle with addiction to prescription drugs and alcohol, which he detailed in his 2022 memoir, "Friends, Lovers and the Big Terrible Thing."

"Hi, my name is Matthew, although you may know me by another name. My friends call me Matty. And I should be dead," Perry wrote in the opening of the book.

In a New York Times interview published in October 2022, Perry said he had been clean for 18 months: "I've probably spent $9 million or something trying to get sober."

Perry recounted in his book that he had to be driven back to rehab right after shooting the episode of Chandler and Monica's wedding.

Following "Friends," Perry went on to star in three more network television ventures that proved short-lived – "Studio 60 on the Sunset Strip," "Mr. Sunshine" and "Go On."

He also logged guest appearances or recurring roles in other hit TV shows, including "The West Wing," "Ally McBeal," "Scrubs" and "Beverly Hills, 90210." His motion picture credits included "Fools Rush In," "The Whole Nine Yards," "Almost Heroes" and "Three to Tango."
"Friends" was toward the end of the era when most Americans not only watched the same television shows but did so in real time. Indeed, while I watched and enjoyed the short-lived "Studio 60 on the Sunset Strip," I almost certainly watched it after its run was complete.
One of the weird things about celebrity, and maybe particularly television stars, is that false sense of connection. They're in your living room on a regular basis, both in character and as "themselves" on various talk shows. But, of course, they're generally in character then, too, portraying a curated version of themselves to connect with fans. Perry's struggles with addition aren't exactly new news but I was completely unaware of them for years, almost certainly including the entire "Friends" run.
His passing so young is sad news.