Michael Jackson's 'Thriller' At 35
It's been thirty-five years since one of the best music videos of all-time was released.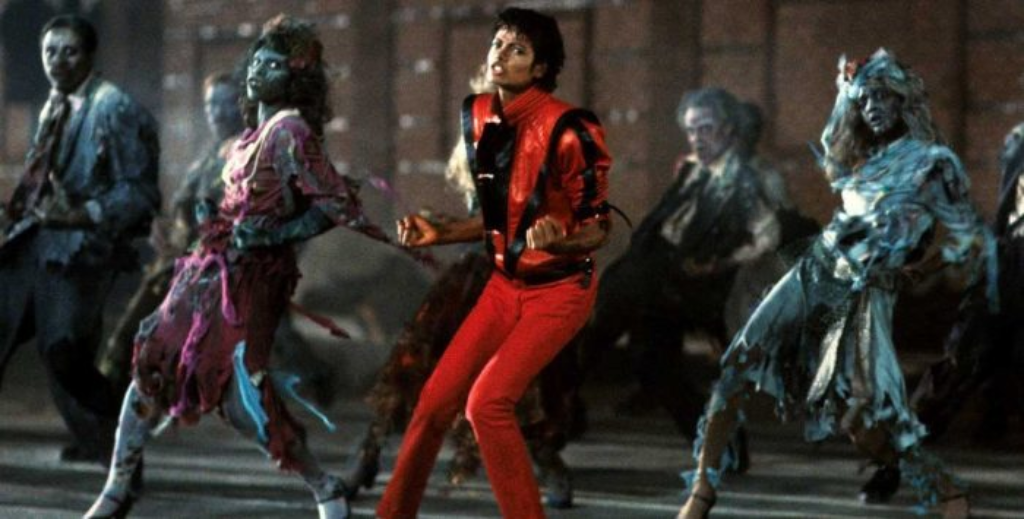 It was thirty-five years ago today that the video for Michael Jackson's "Thriller," the title track from what remains one of the most iconic and best-selling albums in the history of American popular music was released, and there's still nothing quite like it:
Sunday (Dec. 2) marks 35 years since the debut of Michael Jackson's ground-breaking "Thriller" music video, which premiered on MTV and launched a dance craze, a red-jacket fashion favorite, and more pricey and ambitious videos by other top-tier artists.

The 14-minute "short film," as the late singer preferred to call it, was shot on 35mm in downtown Los Angeles in the middle of the night. It was directed John Landis (National Lampoon's Animal House, The Blues Brothers, An American Werewolf in London), and written by Landis and Jackson.

The title-track from Jackson's 1982 album was written by Rod Temperton and produced by Quincy Jones, and became the seventh single after such hits as "Billie Jean" and "Beat It." The landmark film went on to win three MTV Awards, two American Music Awards and a Grammy, and is the first and only music video to be inducted into the National Film Registry by the Library of Congress.

The 3D version of the music video and restored documentary Making Michael Jackson's Thriller, directed by Jerry Kramer, premiered at the Venice Film Festival in 2017. This September, it became the first music video released in IMAX 3D. The song re-entered the Hot 100 on Nov. 10, 2018 at No. 31, the highest it has been since April 7, 1984.
While music videos had been around for some time before December 1983, the Thriller video was truly ground breaking. Not only is it longer than most videos of the time, before or since, but it really does live up to the singer's definition of it as a "short film" rather than a mere music video. In addition to featuring the music but it also told a story, something most music videos neglected to do. As I recall it, there was also a shorter version that generally ran on MTV instead of the original, which runs nearly fifteen minutes from beginning to end. In reality, though, the full video is worth watching and remains, as it has been called, among the best "music videos" ever made.
Here it is: