Michele Bachmann Advising Trump On Foreign Policy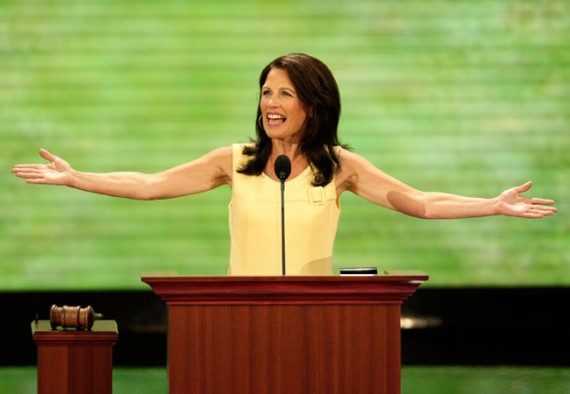 Former Minnesota Congresswoman and Presidential candidate Michele Bachmann says she's advising Donald Trump on foreign policy:
Tea Party firebrand Michele Bachmann says she is advising Republican presidential nominee Donald Trump on foreign policy.

The former Minnesota congresswoman attended a fundraiser in the state for Trump on Saturday, where she revealed to the press that she has his ear on foreign policy.

"He also recognizes there is a threat around the world, not just here in Minnesota, of radical Islam," she said, according to MPR News. "I wish our President Obama also understood the threat of radical Islam and took it seriously."

"He's a common-sense guy, not into political correctness," Bachmann added, according to the Star Tribune.

Bachmann is already part of Trump's Evangelical Advisory Board, providing "support" to Trump on "issues important to Evangelicals and other people of faith in America."
I feel so much better. Don't you?