Michele Bachmann Gets The American Revolution Wrong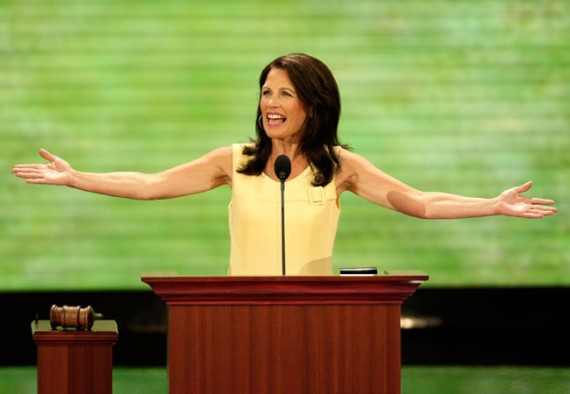 Well, this has got to be at least slightly embarrassing:
MANCHESTER, N.H. — Minnesota Rep. Michele Bachmann's visit to the first-in-the-nation primary state of New Hampshire got off to a rocky start on Saturday morning when she misstated a key fact about the American Revolution in a speech to a group of local conservative activists and students.

"What I love about New Hampshire and what we have in common is our extreme love for liberty," the potential GOP presidential candidate said. "You're the state where the shot was heard around the world in Lexington and Concord. And you put a marker in the ground and paid with the blood of your ancestors the very first price that had to be paid to make this the most magnificent nation that has ever arisen in the annals of man in 5,000 years of recorded history."
The Battle Of Lexington and Concord occurred, of course, in Massachusetts.
As she continues to explore a presidential run, Bachmann said that the Republican Party needed to nominate someone who would usher the country back to its founding principles.

"What we need in our nominee is this," Bachmann said. "We need someone who understands and comprehends the seriousness of the times we live in, and second, we need someone who knows what to do. They know what the proper solution would be to get us back to liberty."
It strikes me that if you're going to base your campaign on the American Revolution, you at least ought to be able to get the basic facts right.
Perhaps Congresswoman Bachmann didn't watch Schoolhouse Rock as a child: