Michele Bachmann Uses GOP Debate To Announce She's Running For POTUS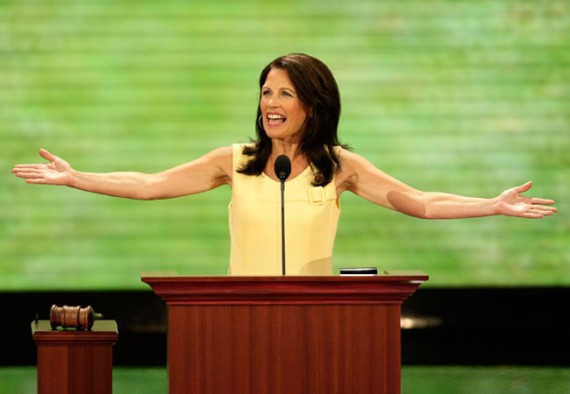 I'll do  a full debate wrap-up in the morning, but some of the biggest news came at the very beginning:
Surprise!

Minnesota Rep. Michele Bachmann just announced on CNN that she has filed papers to run for president of the United States, with a formal announcement to come later.

"I filed today my paperwork to seek the presidency of the United States today," Bachmann said. "I wanted you to be the first to know."
This was pretty much a foregone conclusion but it was interesting (and probably annoying to CNN) that she used the debate to make the announcement, it's the first time I can remember that happening. As a quick preview of tomorrow, I'll say that Bachmann came across pretty well overall and confirmed me earlier belief that she's likely to be a much stronger candidate than some people are anticipating.