Michigan Coup Averted
A right-wing militia's hairbrained scheme to kidnap Gretchen Whitmer has been foiled.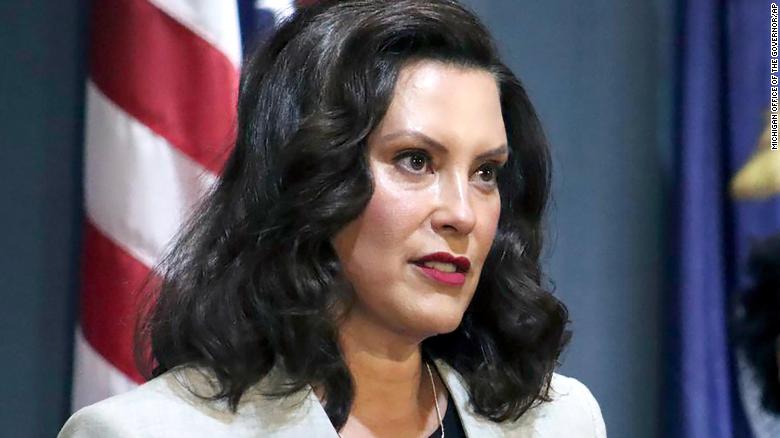 Now, here's a headline you don't see every day.
Detroit News ("Feds say they thwarted militia plot to kidnap Whitmer"):
The FBI says it thwarted what it described as a plot to violently overthrow the government and kidnap Michigan Gov. Gretchen Whitmer, and federal prosecutors are expected to discuss the alleged conspiracy later Thursday.

The alleged plot involved reaching out to members of a Michigan militia, according to a federal affidavit filed Thursday.

The court filing also alleges the conspirators twice conducted surveillance at Whitmer's personal vacation home and discussed kidnapping her to a "secure location" in Wisconsin to stand "trial" for treason prior to the Nov. 3 election.

"Several members talked about murdering 'tyrants' or 'taking' a sitting governor," an FBI agent wrote in the affidavit. "The group decided they needed to increase their numbers and encouraged each other to talk to their neighbors and spread their message."

The affidavit was filed hours after a team of FBI agents raided a Hartland Township home Wednesday and comes amid an ongoing investigation into the death of a Metro Detroit man killed during a shootout with FBI agents.
It's never quite obvious to me with these foiled plots how close we came to fruition. That is, it's not clear how serious these people were, much less whether they had the manpower, expertise, and capability to get past statehouse security, kidnap the governor, and seize control of the government.
Or, indeed, what that would even look like. Armed yahoos holding the governor hostage would be a big deal, of course. But who would take their orders? And, of course, one imagines that even President Trump would order the state's National Guard federalized and have the junta dispatched.