Microsoft Going All-in On AI
The future is here, whether we like it or not.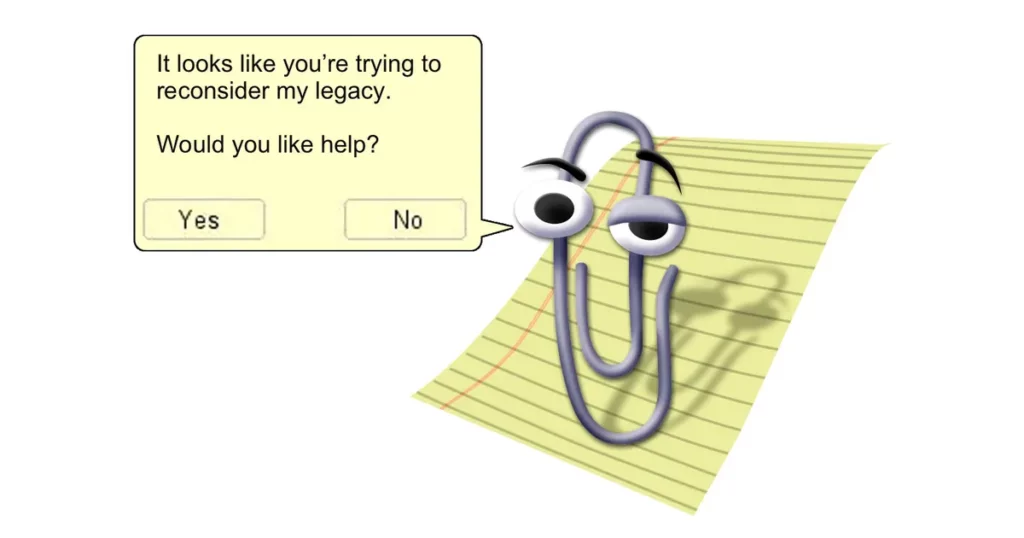 Bloomberg ("Microsoft to Bring OpenAI's Chatbot Technology to the Office"):
Microsoft Corp.'s effort to overhaul its entire lineup with OpenAI technology has spread to one of the company's oldest and best-known products: its Office apps.

The software, including Excel, PowerPoint, Outlook and Word, will begin using OpenAI's new GPT-4 artificial intelligence platform, Microsoft said on Thursday. AI-powered assistants called Copilots will be able to generate whole documents, emails and slide decks from knowledge the software has gained scanning corporate files and listening to conference calls. The technology will debut in the coming months, and Microsoft is already testing it with 20 companies, including eight in the Fortune 500 that it declined to name.

"This is the big next step for us — to put it in the tools everybody uses every day for their work," Chief Executive Officer Satya Nadella said in an interview. The new technology will help people create "great content, great documents, great PowerPoints, art," he said, as well as do sophisticated analysis using natural language queries.

The move is part of a stampede of companies adding AI chatbot features to their technology. OpenAI, backed by Microsoft, has fueled much of the frenzy with its ChatGPT tool, which went viral in recent months and demonstrated the power — and potential pitfalls — of chatbot technology. The startup just unveiled GPT-4, the latest iteration of the underlying software, earlier this week.

Microsoft has already been using the system in its Bing search preview for several weeks. After several reports that the included chatbot was generating freewheeling conversations that some found strange or belligerent, the company began restricting its responses.

Microsoft, which is investing more than $10 billion in OpenAI, also has released Copilot software for sales and customer applications, as well as a product from its GitHub unit for writing programming code. And its biggest rival in office software, Alphabet Inc.'s Google, announced its own plans this week to use AI tools for things like creating presentations, taking notes during meetings and drafting emails.

Microsoft-owned LinkedIn, meanwhile, said on Wednesday that it will use OpenAI's language technology to help users create a more compelling profile on the professional networking site.
The Verge ("Microsoft Business Chat is like the Bing AI bot but as a personal assistant"):
One of the new Copilot AI features coming to Microsoft 365 apps and services is dubbed Business Chat. It's a chatbot experience that's able to summarize information pulled from meeting transcripts, recent contacts with customers, entries in your calendar, and more that you can plug into emails for the team or as slides in a presentation.

According to Microsoft, by using grounding to focus the AI on your business' trove of data, it can create relevant, accurate responses to natural language prompts, like "Did anything happen yesterday with [customer X]?" The bot is accessible from Microsoft365.com, Bing when signed in with a work account, or via Microsoft Teams.

The output will look familiar if you've seen the Bing AI chatbot at work, plugging in footnotes to show where it obtained particular data, and in the demo, there was a focus on how users can update or correct entries as necessary.

There's an acknowledgment in the pitch that it may not create a perfect finished product every time — we've seen the potential flaws of chatbot AI already. But this isn't just a time saver; Microsoft suggests you can ask it to brainstorm on flaws in a strategy and even ways to deal with them.

Here's a list of proposed prompts:

Summarize the chats, emails, and documents about the [customer] escalation that happened last night.
What is the next milestone on [project]? Were there any risks identified? Help me brainstorm a list of some potential mitigations.
Write a new planning overview in the style of [filename A] that contains the planning timeline from [filename B] and incorporates the project list in the email from [person].

The new Copilot AI features are in limited testing right now with 20 of Microsoft's customers, and details about pricing haven't been announced. The company says, "We will be expanding these previews to customers more broadly in the coming months and will share more on new controls for IT admins so that they can plan with confidence to enable Copilot across their organizations."
CNN Business ("Microsoft is bringing ChatGPT technology to Word, Excel and Outlook"):
Microsoft on Thursday outlined its plans to bring artificial intelligence to its most recognizable productivity tools, including Outlook, PowerPoint, Excel and Word, with the promise of changing how millions do their work every day.

At an event on Thursday, the company announced that Microsoft 365 users will soon be able to use what the company is calling an AI "Co-pilot," which will help edit, summarize, create and compare documents. But don't call it Clippy. The new features, which are built on the same technology that underpins ChatGPT, are far more powerful (and less anthropomorphized) than its wide-eyed, paperclip-shaped predecessor.

With the new features, users will be able to transcribe meeting notes during a Skype call, summarize long email threads to quickly draft suggested replies, request to create a specific chart in Excel, and turn a Word document into a PowerPoint presentation in seconds.

Microsoft is also introducing a concept called Business Chat, an agent that essentially rides along with the user as they work and tries to understand and make sense of their Microsoft 365 data. The agent will know what's in a user's email and on their calendar for the day as well as the documents they've been working on, the presentations they've been making, the people they're meeting with, and the chats happening on their Teams platform, according to the company. Users can then ask Business Chat to do tasks such as write a status report by summarizing all of the documents across platforms on a certain project, and then draft an email that could be sent to their team with an update.

Microsoft's announcement comes a month after it brought similar AI-powered features to Bing and amid a renewed arms race in the tech industry to develop and deploy AI tools that can change how people work, shop and create. Earlier this week, rival Google announced it is also bringing AI to its productivity tools, including Gmail, Sheets and Docs.

The news also comes two days after OpenAI, the company behind Microsoft's artificial intelligence technology and the creator of ChatGPT, unveiled its next-generation model, GPT-4. The update has stunned many users in early tests and a company demo with its ability to draft lawsuits, pass standardized exams and build a working website from a hand-drawn sketch.

OpenAI said it added more "guardrails" to keep conversations on track and has worked to make the tool less biased. But the update, and the moves by larger tech companies to integrate this technology, could add to challenging questions around how AI tools can upend professions, enable students to cheat, and shift our relationship with technology. Microsoft's new Bing browser has already been using GPT-4, for better or worse.

A Microsoft spokesperson said 365 users accessing the new AI tools should be reminded the technology is a work in progress and information will need to be double checked. Although OpenAI has made vast improvements to its latest model, GPT-4 has similar limitations to previous versions. The company said it can still make "simple reasoning errors" or be "overly gullible in accepting obvious false statements from a user," and does not fact check.

Still, Microsoft believes the changes will improve the experience of people at work in a significant way by allowing them to do tasks easier and less tedious, freeing them up to be more analytical and creative.
The technology is in its early days still and I don't make any claim to fully understanding any of it.
I've played around with ChatGPT a bit, wondering if it could replace bloggers. Its integration into Microsoft and Google's applications makes it more plausible; I'd be surprised if WordPress doesn't follow suit. While I don't think it will replace the analysis that the best bloggers bring to the table, it could certainly speed up the tedious work of linking to and aggregating sources to make getting to that part of more efficient.
Those of us in the academy have been wrestling with the implications for student evaluation. If artificial intelligence—or machine learning, or whatever you want to call it—is already at the point where it can mimick an average student response to an example question or essay prompt, how do we handle that? Do we try to "ChatGPT-proof" our questions? Or do we simply treat that technology as another tool students can use—akin to spelling and grammar checkers or bibliography-generating tools—and bake it into the assignment structure somehow? If even Microsoft Word has that technology built in, the latter would seem almost required.