Labor Saving Technology That Creates More Work
ChatGPT is just the latest example of a perverse phenomenon.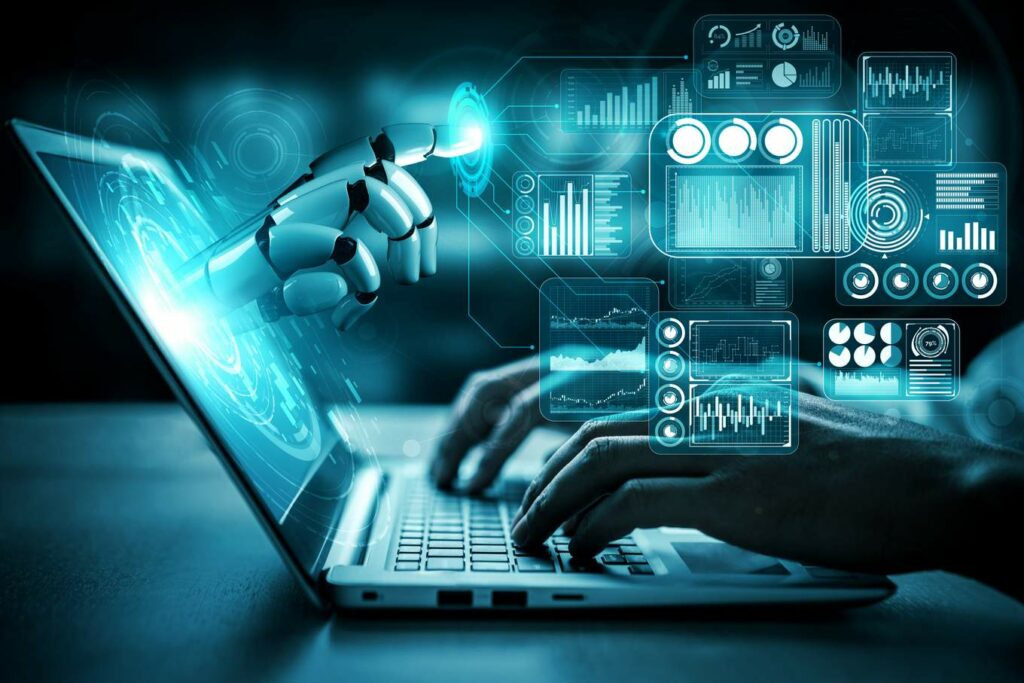 In The Atlantic, professor and video game designer Ian Bogost explains why "ChatGPT Is About to Dump More Work on Everyone." After some preliminary introduction to the software, he observes,
The machine-learning technology and others like it are creating a new burden for everyone. Now, in addition to everything else we have to do, we also have to make time for the labor of distinguishing between human and AI, and the bureaucracy that will be built around it.
Like so many "labor-saving" devices before it, it winds up creating more work.
If you are a student, parent, educator, or individual with internet access, you may have caught wind of the absolute panic that has erupted around ChatGPT. There are fears—It's the end of education as we know it! It passed a Wharton MBA exam!—and retorts to those fears: We must defend against rampant cheating. If your class can be gamed by an AI, then it was badly designed in the first place!

An assumption underlies all these harangues, that education needs to "respond" to ChatGPT, to make room for and address it. At the start of this semester at Washington University in St. Louis, where I teach, our provost sent all faculty an email encouraging us to be aware of the technology and consider how to react to it. Like many institutions, ours also hosted a roundtable to discuss ChatGPT. In a matter of months, generative AI has sent secondary and postsecondary institutions scrambling to find a response—any response—to its threats or opportunities.

That work heaps atop an already overflowing pile of duties. Budgets cut, schoolteachers often crowdsource funds and materials for their classrooms. The coronavirus pandemic changed assumptions about attendance and engagement, making everyone renegotiate, sometimes weekly, where and when class will take place. Managing student anxiety and troubleshooting broken classroom technology is now a part of most teachers' everyday work. That's not to mention all the emails, and the training modules, and the self-service accounting tasks. And now comes ChatGPT, and ChatGPT's flawed remedy.
You've likely seen quite a bit of this discussion already, as it has been all the rage in recent weeks. Still, you might reason, if you're not a teacher or educational administrator, this really only effects you at the margins. Not so, argues Bogost.
The situation extends well beyond education. Almost a decade ago, I diagnosed a condition I named hyperemployment. Thanks to computer technology, most professionals now work a lot more than they once did. In part, that's because email and groupware and laptops and smartphones have made taking work home much easier—you can work around the clock if nobody stops you. But also, technology has allowed, and even required, workers to take on tasks that might otherwise have been carried out by specialists as their full-time job. Software from SAP, Oracle, and Workday force workers to do their own procurement and accounting. Data dashboards and services make office workers part-time business analysts. On social media, many people are now de facto marketers and PR agents for their division and themselves.

No matter what ChatGPT and other AI tools ultimately do, they will impose new regimes of labor and management atop the labor required to carry out the supposedly labor-saving effort. ChatGPT's AI detector introduces yet another thing to do and to deal with.
This isn't a novel observation, of course. While technology often makes jobs easier and faster, it tends to either shift work onto someone else or indirectly create additional work. Just off the top of my head, we've seen these things just in my own experience:
Word processing software has made it much easier to create readable documents. I'm old enough to remember having to type reports and the like and either having to backspace and erase, x-out, Wite-Out, or otherwise correct typos. Or, in the case of those requiring footnotes, start over multiple times.
But this has simultaneously increased the demand that everything be "typed" and upped the standard for what an acceptable product looks like but led to the elimination of a vast, skilled clerical workforce, transferring the load to senior workers who are much more highly paid. Executive-level managers might still have secretaries but the rest of us—including the likes of college professors, Marine colonels, and corporate vice presidents—are now typists, layout designers, and data entry clerks.
Self-service gasoline pumps have turned us all into gas station attendants.
UPC scanners turned cashiers from semi-skilled to unskilled laborers and, eventually, all of us into unpaid cashiers.
And, while automatic clothes washers and dryers have been around as long as I can remember, they have had the impact of increasing the amount of laundry we do. People own a lot more personal clothing than they used to as a direct result and we tend to wash clothes that aren't actually dirty out of habit and laziness.
Readers will likely supply countless other examples.
Back to ChatGPT:
Is a student trying to cheat with AI? Better run the work through the AI-cheater check. Even educators who don't want to use such a thing will be ensnared in its use: subject to debates about the ethics of sharing student work with OpenAI to train the model; forced to adopt procedures to address the matter as institutional practice, and to reconfigure lesson plans to address the "new normal"; obligated to read emails about those procedures to consider implementing them.
On the one hand, listing some of this stuff comes across as whiny. How hard is it to read a couple of emails? On the other, it makes a larger point about the sheer amount of unseen work that has crept into our lives as a function of technology. None of these tasks will make it onto the professor's CV or annual appraisal. They don't really fall into the traditional Teaching, Research, and Service categories on which the profession is assessed. But it has to be done.
And, again, it's not just academia:
At other jobs, different but similar situations will arise. Maybe you outsourced some work to a contractor. Now you need to make sure it wasn't AI-generated, in order to prevent fiscal waste, legal exposure, or online embarrassment. As cases like this appear, prepare for an all-hands meeting, and a series of email follow-ups, and maybe eventually a compulsory webinar and an assessment of your compliance with the new learning-management system, and on and on.
Bogost closes:
The ChatGPT detector offers the first whiff of another, equally important consequence of the AI future: its inevitable bureaucratization. Microsoft, which has invested billions of dollars in OpenAI, has declared its hope to integrate the technology into Office. That could help automate work, but it's just as likely to create new demands for Office-suite integration, just as previous add-ons such as SharePoint and Teams did. Soon, maybe, human resources will require the completion of AI-differentiation reports before approving job postings. Procurement may adopt a new Workday plug-in to ensure vendor-work-product approvals are following AI best practices, a requirement you will now have to perform in addition to filling out your expense reports—not to mention your actual job. Your Salesforce dashboard may offer your organization the option to add a required AI-probability assessment before a lead is qualified. Your kids' school may send a "helpful" guide to policing your children's work at home for authenticity, because "if AI deception is a problem, all of us have to be part of the solution."

Maybe AI will help you work. But more likely, you'll be working for AI.
That's assuming the AI doesn't simply replace you.