Mike Richards Out as Jeopardy Host
Well, this escalated quickly.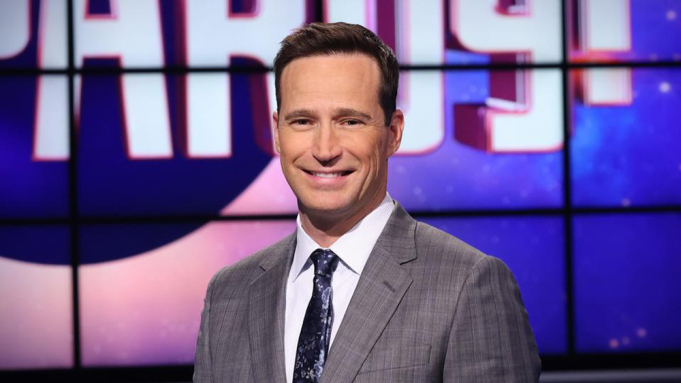 "Jeopardy!" executive producer Mike Richards will no longer serve as the next host of the long-running trivia show after controversial past comments surfaced earlier this week.

The Ringer reported Richards made offensive comments about women, Jewish people and people with mental disabilities on a podcast he hosted from 2013 to 2014.

Planned production of the next season of "Jeopardy!" has been temporarily canceled, and the search for a permanent replacement for the late Alex Trebek will resume. Richards said guest hosts will return in order for production on the current season to continue.

"I want to apologize to each of you for the unwanted negative attention that has come to 'Jeopardy!' over the last few weeks and for the confusion and delays this is now causing," Richards said in a memo to staff members of the show. "I know I have a lot of work to do to regain your trust and confidence."

Sony confirmed that Richards will remain EP of the series.

"We support Mike's decision to step down as host," the company said in a statement Friday. "We have spoken with him about our concerns and our expectations moving forward."

Mayim Bialik, who was named alongside Richards last week, will continue in her role as the host of 'Jeopardy!' prime-time and spinoff series.

The Ringer earlier this week detailed derogatory statements made by Richards on "The Randumb Show." The podcast, which had 41 episodes, was taken offline on Tuesday after he was contacted by The Ringer for comment about the show.

On Thursday, Richards, 46, admitted to "thoughtlessness" and "insensitivity."
Andrew Samson, the producer of Colin Cowherd's podcast, had the perfect quip summarizing the situation: "And so, ultimately, the Jeopardy host search failed because the questions came after the answer."
[UPDATE via SLT]: For some reason (perhaps to avoid dealing with Covid-19 issues or to stop thinking about Afghanistan for a minute), I read this piece from The Ringer: "A Smile With Sharp Teeth": Mike Richards's Rise to 'Jeopardy!' Host Sparks Questions About His Past. It details not only the comments that caused Richards' proximate trouble but really paints an overall unflattering picture, including the clear intimation that he weaseled his way into the hosting gig in the first place.