Military Gay Ban Reinstated
"Don't Ask, Don't Tell" is once again the law of the land.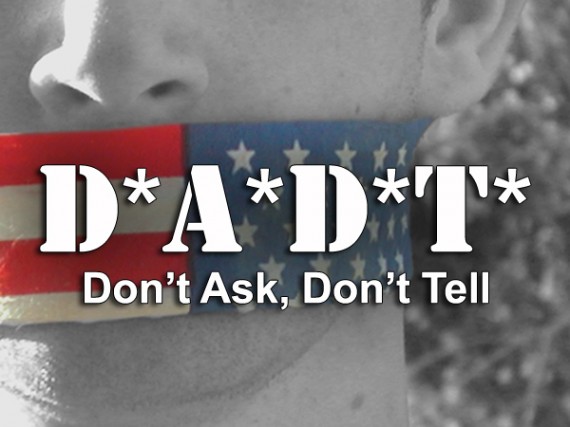 "Don't Ask, Don't Tell" is once again the law of the land.
A federal appeals court on Wednesday temporarily granted the U.S. government's request for a freeze on a judge's order requiring the military to allow openly gay troops.

A three-judge panel of the 9th U.S. Circuit Court of Appeals instructed lawyers for the gay rights group that brought the lawsuit successfully challenging the "don't ask, don't tell" policy to file arguments in response by Monday.

The judges would then decide whether to extend the temporary stay while it considers the government's appeal of U.S. District Judge Virginia Phillips' ruling that the policy was unconstitutional.

It was unclear what effect the temporary freeze would have on the Pentagon, which has already informed recruiters to accept openly gay recruits and has suspended discharge proceedings for gay service members.
This is why the stay should have been pro forma.  Until the issue is settled either by Congress or the Supreme Court, gays in the military are in a no-man's land.   Those who "told" during the days when the policy were in abeyance must now, as a matter of law, be processed for separation from the service.
Not only was this predictable, it was predicted.  Indeed, the Pentagon had the good judgment and decency to advise gays to stay in the closet.
That Congress has the authority to set unusually strict conditions for service in the military — including abridging fundamental rights guaranteed by the Constitution — is a settled law, having withstood dozens of judicial challenges over the decades.  It's quite likely that, if Congress fails to overturn the existing policy, the Supreme Court will uphold it.   It was, therefore, of supreme arrogance and poor judgment that a mere district court judge thought she could get away with not granting a stay on her order.