Military's Lock-Step Promotion System
The military promotion system does not reward top performers rapidly enough.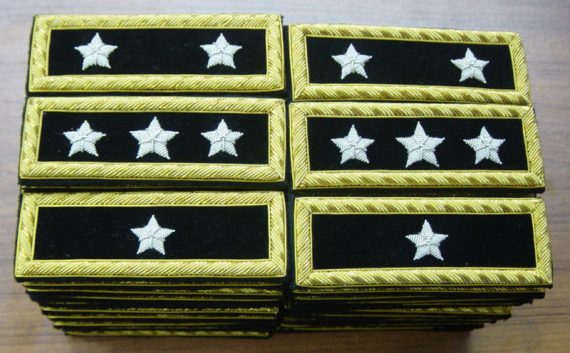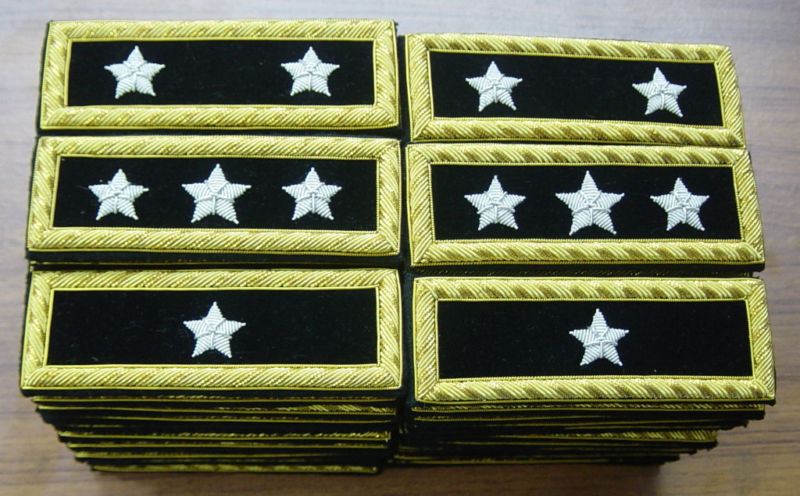 Peter Munson highlights a longstanding problem in the US military's personnel system: "We Don't Reward Top Performers – And It's Costing Us." Because of a "lock-step promotion metric," relative mediocrities advance based on seniority and ticket-punching while the truly outstanding have to wait their turn. He contrasts this with private industry, where a CEO can spot a star and quickly advance him.
Anticipating the objection that experience is needed, Munson replies, "I have news for you: top performers with the right assignments can absorb very quickly what most don't learn in 20 years."
What's odd about this is that the Defense Department itself accepts Munson's argument–on the civilian side. The senior ranks of the Pentagon bureaucracy are filled with people who got Presidential Management Fellowships or into other internship programs, fast-tracked early in their career, and moved up the ladder expeditiously. PMFs are typically in their early- to mid-20s, just out of a strong master's degree program, and start out as GS-13s*. While the pay now lags their uniformed counterparts considerably, a GS-13 is equivalent to a lieutenant colonel.
By contrast, take someone like John Nagl, who recently stepped down as president of the Center for a New American Security to take an endowed professorship at the Naval Academy. He graduated near the top of the West Point Class of 1988 and went to Oxford on a Rhodes Scholarship. He excelled as a tank officer, seeing combat duty in Desert Storm and again in Iraqi Freedom. Along the way, he picked up his doctorate at Oxford, where he wrote a seminal book on counterinsurgency, and was the lead author of the Army-Marine Corps field manual for COIN. He retired from the Army after 20 years as a lieutenant colonel. That is, at the same level of responsibility of a snot nosed PMF right out of grad school.
The military promotion system, especially on the officer side, is based on seniority and successfully clearing a series of hoops. For an Army officer in the combat arms branches, it looks something like this: Get commissioned. Attend Basic Course. Lead a platoon and run a motor pool. Attend Advance Course. Command a company and do junior staff time. Attend Command and General Staff College. Get master's degree, even if from degree mill. Serve as battalion XO and do brigade staff time. Punch Joint ticket. Command battalion. Attend War College. Command brigade. (This is slightly fuzzy, as there are variations on the pattern.)
The very top officers can get ahead of their year group ever so slightly. There's an opportunity to get selected for major one year early. Ditto lieutenant colonel. Still, we're talking about 15 years of outstanding service to get to the same level of responsibility as that wet behind the ears PMF.
Really, for uniformed officers, the career pattern doesn't loosen up in the way it is for their business suit-wearing colleagues until after making bird colonel–usually around age 44 or 45. After that, promotion through the general officer ranks can occur quite quickly without regard to relative time in service. See, for example, Colin Powell or Al Haig. But until then, it's hurry up and wait.
Despite my jocular use of "snot nosed" and "wet behind the ears" to refer to the PMFs, I'd argue their system makes far more sense. Outstanding talent is identified early and they're groomed for success. Those who excel continue to move up the ranks rapidly, constantly exposed to new challenges and being allowed maximum use of their abilities. Further, they're allowed to move up by being good at what it is they do, rather than punished for being great staff officers but mediocre commanders or vice versa.
Of course, the easy rebuttal to all this is that, despite the obvious absurdity of the system, we're doing a fine job of grooming colonels and generals. While we may well do a better job of retaining the John Nagls of the world if they were moved up more quickly, it's not as if we've got a bunch of mediocrities running around with stars on their shoulder boards. But I suspect we'd have better field grade officers if we didn't run off many of the best and brightest captains by making them wait their turn.
_________
*A commenter points out that my recollection is slightly faulty: PMF's don't begin as GS-13s but rather as GS-9/11/12s. But they're eligible for promotion through GS-13 during their two year fellowship.