Millennials Don't Know Much About The Holocaust
A plurality of Americans aged 18 to 34 have no idea how many people were killed, what Auschwitz was, or how Hitler came to power.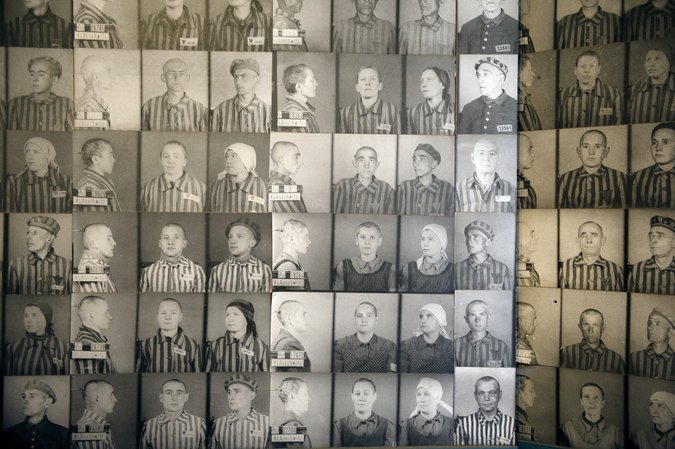 NYT ("Holocaust Is Fading From Memory, Survey Finds"):
For seven decades, "never forget" has been a rallying cry of the Holocaust remembrance movement.

But a survey released Thursday, on Holocaust Remembrance Day, found that many adults lack basic knowledge of what happened — and this lack of knowledge is more pronounced among millennials, whom the survey defined as people ages 18 to 34.

Thirty-one percent of Americans, and 41 percent of millennials, believe that two million or fewer Jews were killed in the Holocaust; the actual number is around six million. Forty-one percent of Americans, and 66 percent of millennials, cannot say what Auschwitz was. Only 39 percent of Americans know that Hitler was democratically elected.

"As we get farther away from the actual events, 70-plus years now, it becomes less forefront of what people are talking about or thinking about or discussing or learning," said Matthew Bronfman, a board member of the Conference on Jewish Material Claims Against Germany, which commissioned the study. "If we wait another generation before you start trying to take remedial action, I think we're really going to be behind the eight ball."

Despite the gaps in the respondents' knowledge, the study found an overwhelming consensus — 93 percent — that all students should learn about the Holocaust at school. And Holocaust denial remains very rare in the United States, with 96 percent of respondents saying they believe the genocide happened.

"The issue is not that people deny the Holocaust; the issue is just that it's receding from memory," said Greg Schneider, the executive vice president of the Claims Conference, which negotiates restitution for Holocaust victims and their heirs. "People may not know the details themselves, but they still think it's important. That is very heartening."
This really shouldn't be that surprising. The Holcaust a very long time ago; my nearly 75-year-old mother wasn't born when it began. A whole lot of very important history has happened since meaning textbook writers and curriculum developers constantly need to edit the past to make room for more recent information. Further, there's a firehose of information coming out by the nanosecond on current events, which naturally competes with time and attention that can be devoted to reading history or even watching documentaries.
One presumes the Holocaust is still being taught. Anne Frank's diary is likely still part of social studies curricula. But I'm sure it's given less attention now than when I was in school. Presumably, that's true of a whole host of things: ancient history, the Colonial era, the War of 1812, World War I, the moon landing, Vietnam, Watergate, and the Cold War.
I'm not quite sure how one could have escaped knowing that Hitler was more-or-less democratically elected, given how often it's referenced in contemporary debates about US politics. Then again, most people don't follow those debates to nearly the extent I do.