Baby Boomers No Longer The Majority Of U.S. Voters
A new study shows that Baby Boomers no longer account for the largest segment of voters in the United States.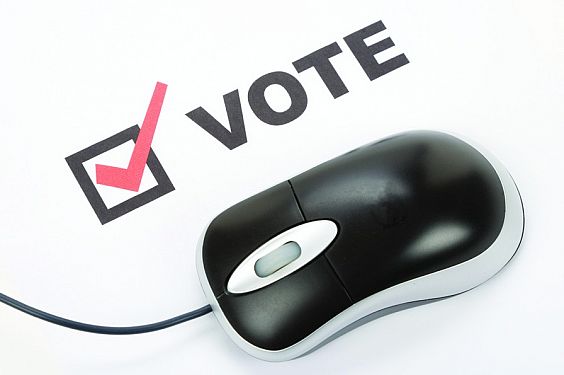 According to a new Pew Research study, Baby Boomers are no longer the biggest voting bloc in the country:
Baby Boomers and other older Americans are no longer the majority of voters in U.S. presidential elections.

Millennials and Generation Xers cast 69.6 million votes in the 2016 general election, a slight majority of the 137.5 million total votes cast, according to a Pew Research Center analysis of Census Bureau data. Meanwhile, Boomers and older voters represented fewer than half of all votes for the first time in decades. The shift has occurred as Millennials accounted for a growing share of the electorate and as those in the Silent and Greatest generations aged and died.

Millennials (those ages 18 to 35 in 2016) reported casting 34 million votes last November, a steep rise from the 18.4 million votes they cast in 2008. But, despite the larger size of the Millennial generation, the Millennial vote has yet to eclipse the Gen X vote, as 35.7 million Gen Xers (ages 36 to 51 in 2016) reported voting last year.

It is likely, though not certain, that the size of the Millennial vote will surpass the Gen X vote in the 2020 presidential election. The Millennial generation as a whole is larger than Gen X (both in absolute size and in the number of birth years it spans). In addition, the ranks of the nation's Millennials are growing faster than older generations due to immigration, which is likely to be accompanied by increased naturalizations. As a result, Millennials are likely to be the only adult generation whose number of eligible voters will appreciably increase in the coming years.

In addition, while voter turnout is difficult to predict, the general pattern is that as a generation ages its turnout rate more closely matches that of the next older generation. Consequently, the difference in turnout between Millennials and Gen Xers is expected to narrow in 2020 (63% of Gen X eligible voters reported voting in 2016, versus 49% of Millennials).
As Pew goes on to note, the rise of the Millennials and GenX'ers could have a real impact on American politics in the future:
The ascendance of the Millennial vote is noteworthy because Millennials are more likely to be self-described independents, but they also are more Democratic than older generations in their political preferences. Among Millennials, 44% were independents in 2016, compared with 39% of Gen Xers and smaller shares of Boomers (31%) and members of the Silent Generation (23%). At the same time, Millennials lean to the Democratic Party to a much greater degree than other generations. In 2016, 55% of all Millennials identified as Democrats or Democratic-leaning independents, while just 33% identified as Republicans or GOP-leaning independents. By comparison, 49% in Generation X, 46% of Boomers and 43% of members in the Silent Generation identified with or leaned Democratic. And on issues such as marijuana legalization and same-sex marriage, Millennials take more liberal positions than those in older generations.
The impact of this difference between the generations can be seen most prominently in polling on social issues such as same-sex marriage and legalization of marijuana. For many years before the Supreme Court's decision in Obergefell v. Hodges, polls that were showing increased public acceptance of and support for the legalization of same-sex marriage also showed that such support was much higher among younger voters than older voters, with the millennial generation being among the first demographic groups that showed majority support for the idea. The same has been true in polling regarding marijuana legalization, immigration reform that includes some form of legal status for people here illegally, and a whole host of other issues. In no small part, of course, this is due to the fact that these generations have been raised in a world where same-sex attraction and same-sex relationships have become far more acceptable than they were even a mere thirty years ago, where the old horror stories about the dangers of marijuana use have become as silly as the horror stories about alcohol that preceded Prohibition, and where it's not uncommon to grow up near and around people of different ethnicities. Because of that, they are more likely to have different opinions on these issues than members of other generations, and it's unlikely that those opinions will change over time. In other words, this means that the changes we've seen on issues like the public acceptance of same-sex relationships, attitudes toward the War On Drugs, immigration, and other issues are likely a permanent part of our political culture and that, to some extent at least, concerns about society regressing on these issues is misplaced.
At the same time, though, I'm not sure I share Pew's conclusions regarding the political alignment of the country and the impact the rise of the Millennials are as set in stone as the author of the post seems to think they are. It is generally true that the political identification that one forms at an early age tend to last into adulthood, but that isn't universally true. People's partisan identifications can and have changed over time in response to the political environment and to changes in the positions of the political parties regarding the major issues at a particular point in time. Additionally, while there are certain segments of the American public that are reflexively Republican or Democratic and will vote for virtually anyone that the party that they identify with, the vast majority of Americans don't necessarily identify with only one party. That's why you saw so many typically Democratic voters in states like Michigan, Wisconsin, and Pennsylvania voting for Donald Trump last November, for example. Additionally, Pew's analysis doesn't appear to take into account regional differences among Millennials and members of Generation X. Just as it's true that voters in different parts of the country tend to vote for one party or the other, it's likely that we'll see similar Given that, it's entirely possible that a generation such as the Millennials and Generation Xers, who tend to be politically independent rather than aligned with one party or the other, will be among the group of "swing" voters rather than reflexively voting for one party's candidate or the other.
Nonetheless, it seems clear that the rise of the Millennials and the GenXers will lead to some interesting changes in American politics in the coming years that both parties will have to adapt to.