Millennials Not Buying Cars or Even Getting Drivers Licenses
The under-35 set are buying cars at a lower rate than they used to.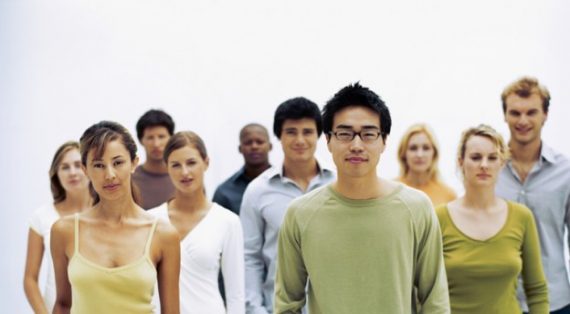 The under-35 set are buying cars at a lower rate than they used to. And, no, it's not because they're lazy, entitled narcissists who still live with their parents. (Although, come to think of it, that would explain why they're not buying cars–they just drive their parents'.)
NYT ("Young Americans Lead Trend to Less Driving"):
For six decades, Americans have tended to drive more every year. But in the middle of the last decade, the number of miles driven — both over all and per capita — began to drop, notes a report to be published on Tuesday by U.S. Pirg, a nonprofit advocacy organization.

People tend to drive less during recessions, since fewer people are working (and commuting), and most are looking for ways to save money. But Phineas Baxandall, an author of the report and senior analyst for U.S. Pirg, said the changes preceded the recent recession and appeared to be part of a structural shift that is largely rooted in changing demographics, especially the rise of so-called millennials — today's teenagers and twentysomethings. "Millennials aren't driving cars," he said.

In fact, younger people are less likely to drive — or even to have driver's licenses — than past generations for whom driving was a birthright and the open road a symbol of freedom. Research by Michael Sivak of the Transportation Research Institute at the University of Michigan found that young people are getting driver's licenses in smaller numbers than previous generations.
Miranda Green ("Millennials move away from car ownership") conjectures on the reasons why this may be.
What's behind the dramatic, continued decrease? Two answers: the high cost of owning a vehicle and the increasing ease of public transport.

One of the more obvious reasons is the price associated with owning and driving a car. Even if the car is a birthday president from their folks, millennials are finding the cost of gas, parking and car insurance to be prohibitive – especially when they're using a big chunk of cash flow to pay down student loans.

Meanwhile, public transport is also an appealing option, especially in city settings, where college educated 25 to 34-year-olds are increasingly flocking.
Here's the PIRG summary:
The Millennials (people born between 1983 and 2000) are now the largest generation in the United States. By 2030, Millennials will be far and away the largest group in the peak driving age 35-to-54 year old demographic, and will continue as such through 2040.

Young people aged 16 to 34 drove 23 percent fewer miles on average in 2009 than they did in 2001—a greater decline in driving than any other age group. The severe economic recession was likely responsible for some of the decline, but not all.

Millennials are more likely to want to live in urban and walkable neigh­borhoods and are more open to non-driving forms of transportation than older Americans. They are also the first generation to fully embrace mobile Internet-connected technolo­gies, which are rapidly spawning new transportation options and shifting the way young Americans relate to one another, creating new avenues for living connected, vibrant lives that are less reliant on driving.

If the Millennial-led decline in per-capita driving continues for another dozen years, even at half the annual rate of the 2001-2009 period total vehicle travel in the United States could remain well below its 2007 peak through at least 2040—despite a 21 percent increase in population. If Millennials retain their current pro­pensity to drive less as they age and future generations follow (Enduring Shift), driving could increase by only 7 percent by 2040. If, unexpectedly, Millennials were to revert to the driv­ing patterns of previous generations (Back to the Future), total driving could grow by as much as 24 percent by 2040.

All three of these scenarios yield far less driving than if the Driving Boom had continued past 2004. Driving declines more dramatic than any of these scenarios would result if future per-capita driving were to fall at a rate near that of recent years or if an­nual per-capita reductions continue through 2040.

Regardless of which scenario proves true, the amount of driving in the United States in 2040 is likely to be lower than is assumed in recent government forecasts. This raises the question of whether changing trends in driving are being adequately fac­tored into public policy.
Certainly, a lot of young folks who live in dense urban centers don't drive. Then again, that's always been the case.
I'd imagine that $4 a gallon gas is a major factor. Then again, in most of the country, driving is really the only viable way to get to work, go grocery shopping, and otherwise accomplish the necessities of daily existence. Maybe people are driving fewer miles for optional trips, but you still need a car.
Unless you don't have a job. In which case, you probably can't afford a car.