Milton Friedman v. Michael Moore on Pinto
Fascinating exchange from the late 1970s.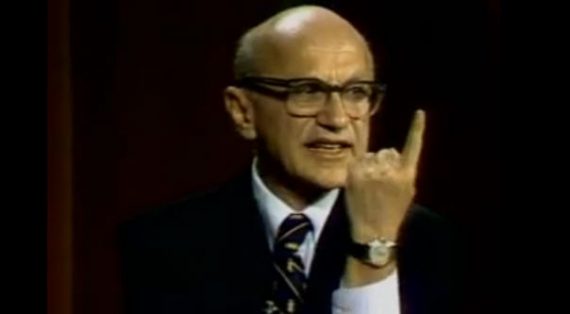 In this video (circa 1977-78) a young and thin Michael Moore challenges economist Milton Friedman on whether it was economically rational for Ford to risk gas tanks exploding in the Pinto rather than make a $13 modification to the design:
Tyler Cowen thinks Moore wins; judging from the title, the person who posted the video on YouTube disagrees.
I'd say Friedman wins the larger debate–indeed, Moore concedes that it would be a different calculation were the amount astronomically higher than $13–but loses the battle for the audience. While I agree with Friedman (and Moore) that it would be absurd to value human life so dearly as to stop people from being able to afford to drive, it's even more absurd that an added $13 to the price of an $1830 car is the breaking point.
Moreover, while I agree with Friedman that people should be free to make those decisions for themselves, that only works if they're given the same information available to Ford. In this case, however, people reasonably assumed the risk associated with a tiny car in order to save money and/or gasoline. They did not, however, knowingly take the risk of being blown up by a gas tank that Ford know was defective.